Home builders in Sydney, Central Coast, Newcastle, Hunter Valley, Port Macquarie, Wollongong & Illawarra open the door to NSW's most exciting and vibrant new home builder, MOJO Homes. Our collection of architectural new home designs are a breath of fresh air that seamlessly balance life's needs and desires.
From single storey, double storey, acreage, narrow block, split level, duplex and dual living home designs, MOJO have a stunning range of floor plans whether it be for a new land release, sloping blocks or a knockdown rebuild.

Our home builders are backed by the best
Build with confidence when you build with NSW's most experienced home builder. With 35 years building experience being backed by the NXT Building Group, you can have assurance and certainty when building your dream home with NSW's best builder.
Building New Homes
MOJO have designs to suit every new home builders lifestyle. Our double storey Enigma series available across six sizes to suit your block size offers a clever combination of style, space, flair and creativity whilst the Lido 28 offers the perfect solution for narrow blocks without sacrificing on space.
Explore our thirteen different display locations across NSW – Hereford Hill, HomeWorld Box Hill, Homeworld Leppington, HomeWorld Marsden Park, HomeWorld Thornton, HomeWorld Warnervale, Housing World Nowra, Housing World Watagan Park, Huntlee, Leppington Living, Old Pitt Town Road, Waterford Living and Wongawilli that showcase architecturally designed single storey, double storey, narrow block and acreage homes.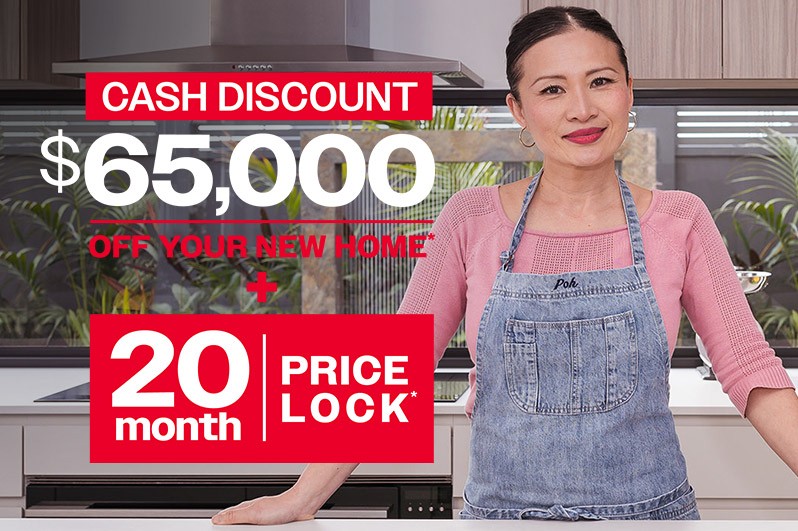 Mojo's biggest ever offer is here, for a limited time only!
The recipe for your new home has never been simpler, with a $65,000 cash discount and 20 month price lock available for a limited time*. With a huge range of Single storey, Double storey, Acreage, Duplex and Dual Living designs available, there's a home to suit every person at every stage of life.
PLUS a MOJO Home already comes with an unbeatable range of inclusions such as Supaloc® steel frames, ducted air-conditioning, Colorbond roof, 900mm kitchen appliances, all floor coverings and so much MORE.
Featured designs for home builders
A MOJO home is where inspiration & innovation comes to life. It's where our original architectural building designs evolve with your style; & sketches on paper transform into your dream home, turning potential into purpose, style into substance & vision into vibrancy.
Our new home designs are a breath of fresh air for NSW home builders across Sydney, the Central Coast, Newcastle, Hunter Valley & the Illawarra region. Our designs offer an unsurpassed flow that enhances & lifts life's magical everyday moments with new home inspiration to provide you with a life overflowing with MORE fun, freedom & memories.
New Home Designs for Home Builders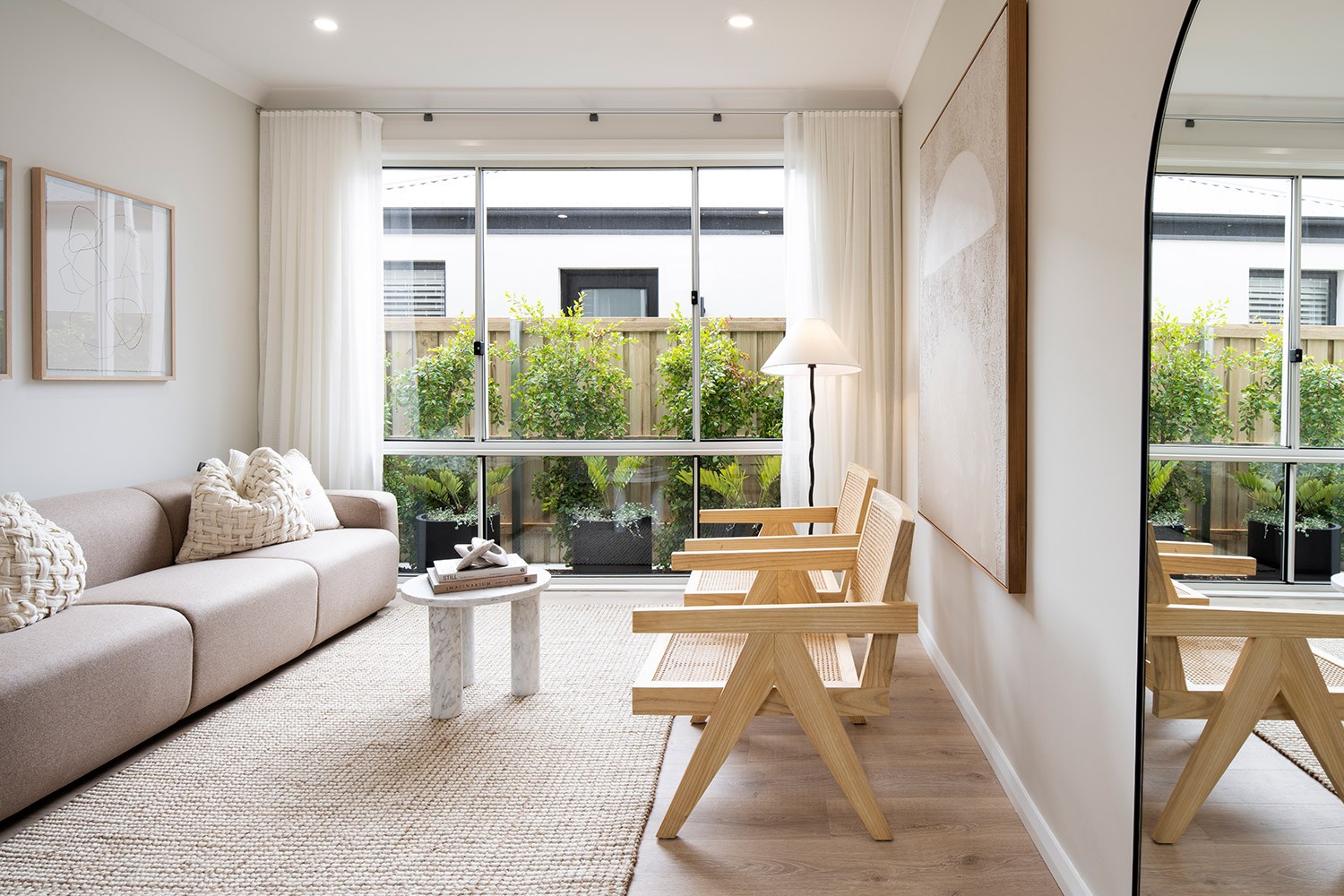 House and Land Packages for home builders
At MOJO we don't just build homes, we build places for you to do the things you love, in locations you'll adore. New home builders, if you're looking for a generous House and Land Package with all the trimmings like open plan living areas, sophisticated entertaining areas to relax and entertain friends, a parents retreat and integrated outdoor living area, you'll get all this and more with MOJO.
Our architecturally designed homes don't just look incredible, they're also built to last. We offer a 25-year structural guarantee, superior high quality inclusions and state-of-the-art finishes.
Discover our full range of House and Land Packages in NSW's best Estates and find a new home design that is unique to you.


green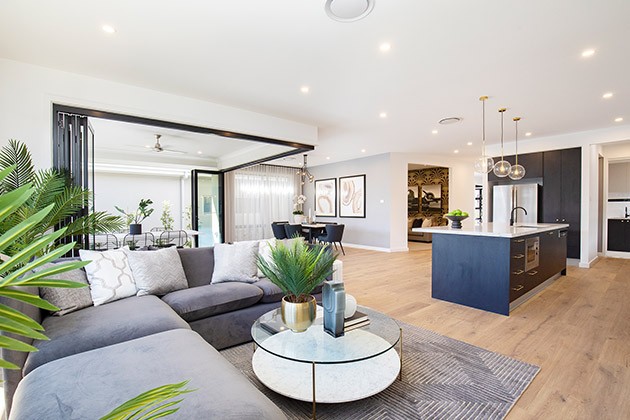 Home builders, discover home plans to suit your Lifestyle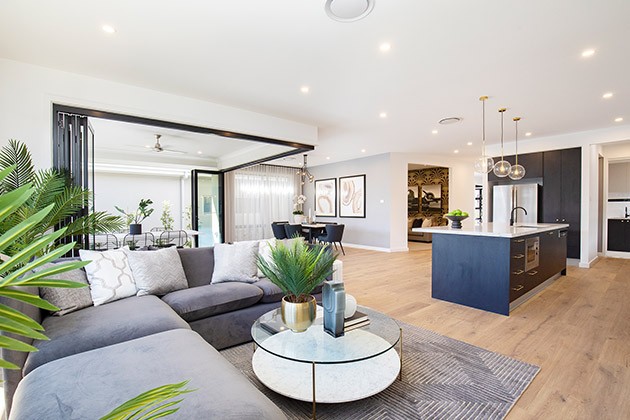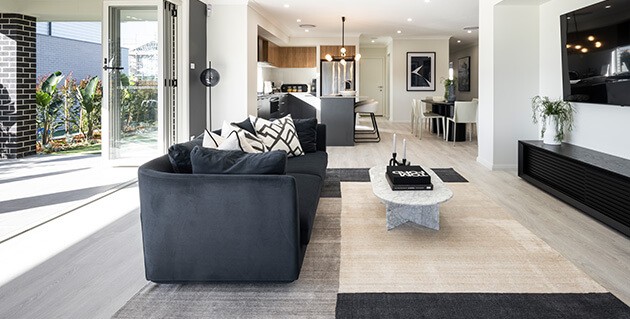 Build an inspired MOJO Home on your land in NSW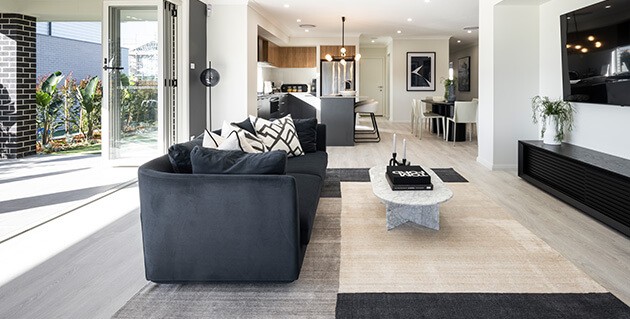 View our build area maps to see where we build our new houses for sale. We build houses for sale throughout Sydney, the Central Coast, Newcastle, the Hunter Valley, Port Macquarie, Wollongong & Illawarra regions, so we've got new home builders covered with stunning new home designs for every budget and lifestyle.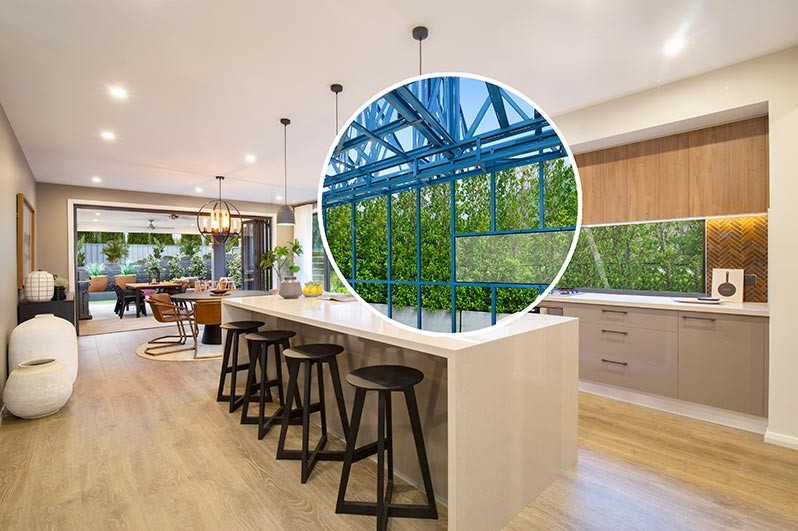 Knock Down Rebuild for Home Builders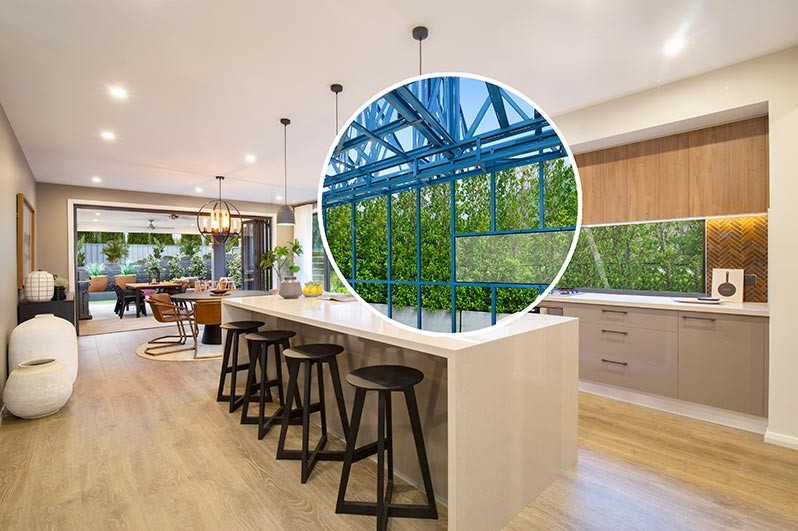 Knocking down your existing home and building a brand-new MOJO home gives you a great alternative to renovating or packing up and moving somewhere else. While it may sound pretty extreme to knock down and rebuild, the cost of building a new MOJO home is often surprisingly lower than renovating or moving.
Think about it. No hidden or unexpected renovating costs. No stamp duty and no realestate fees. And at the end of the day, you'll get the dream home you've always wanted in the location you've always loved. Knock down & rebuild with MOJO Homes!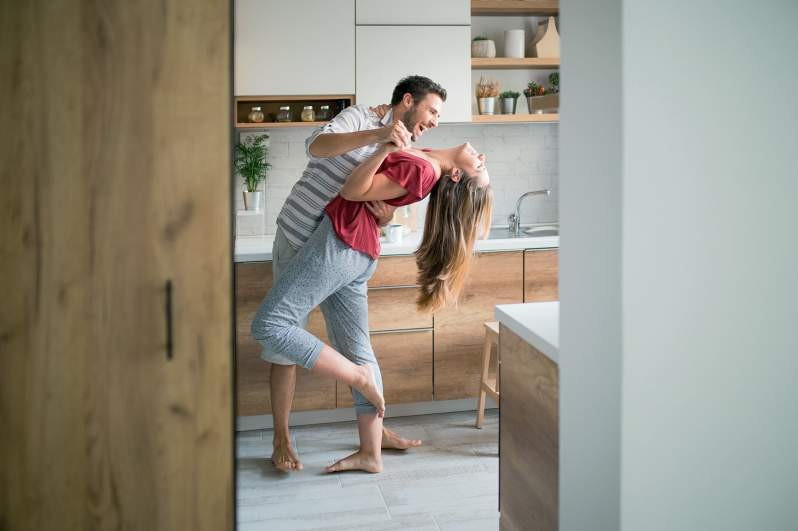 Make it yours with MyChoice Finance
New Home Builders
MyChoice Finance are the experts in construction lending! Make one of our stunning houses for sale yours by chatting to them today.
PLUS you can have your interest paid, up to $12,000, while you build your MOJO home*.
*Terms and conditions apply
drak-gray
Building your first home should be an enjoyable experience, and with quite a few things to consider, a key step in this process is undertaking your initial research. Getting the right information upfront is really important, as we appreciate it can get a little overwhelming in the beginning. That's where we can make it easier for you. The experienced team at MOJO have pulled together a bunch of useful and insightful materials to help get you into your new home sooner.
Can I afford a new home?
For many people building a home taking out a home loan is an essential step in turning their dream into a reality. We want to make this step easy for you. MyChoice Home Loans is exclusively available to you when you build with MOJO and their team can discuss the best loan for your individual build. Plus, they can discuss how you can 'build and save' up to $12,000, when building your new home*.
We also provide a range of calculators that cover everything from savings, loan repayments, stamp duty, home loan comparisons plus MORE. Check out our calculators:
How long will it take to build my home?
How long it will take to build your home will depend on various factors. This can include:
The size of your home, whether it be a single storey home, double storey home design, split level, narrow block or acreage.
Your land aspect
Selections and inclusions
Time of the year
Weather conditions
All of this is assessed, and a calculation is provided after we give you your FREE quote to build and receive approvals from council. The build time frame will be detailed in your building contract.

What is the cost of building a new home?
Unlike some of the tactics that are used in the industry, MOJO focus on building a trusted relationship with YOU – with honesty and openness up front – we believe that's just a better way to build. Contact us for a free site inspection & quotation. We can remove the surprises for house builders by surveying your site & securing spot levels.
How do I find your display homes?
Should I pick a block of land or home design first?
This depends on your personal situation. If you have a block of land, our New Home Consultants will work with you to find the home design that best suits your situation and land. MOJO have a range of house and land packages available in desirable locations, so we can do all the hard work for you!
Can I make changes to a floor plan?
Yes! Create your own personal stamp on your chosen new home design, by personalising it to suit your needs. With every home design, there are a range of click on options already worked out for you to choose from.
Is it better to knockdown and rebuild or renovate?
Does your Home need some serious work, but you don't know where to start? You're probably tossing up between major renovations OR completely starting from scratch and doing a knockdown rebuild.
If you're not sure what path to take, we can help you decide. MOJO Homes are specialists in managing a knockdown rebuild and will be there to help you through the entire process. With a range of stunning, architecturally designed homes that will elevate your street presence, you'll be the envy of the neighbourhood.

What is a House and Land Package?
House and land packages are a desirable and affordable option for many buyers looking to step into the property market. It is one of the easiest and most cost-effective options for building a brand new home. A house and land package is you guessed it, when a vacant block of land and a home design is packaged up into a bundle. MOJO offer packages from a diverse range of areas around NSW that have been chosen for their amenities, future potential and affordability.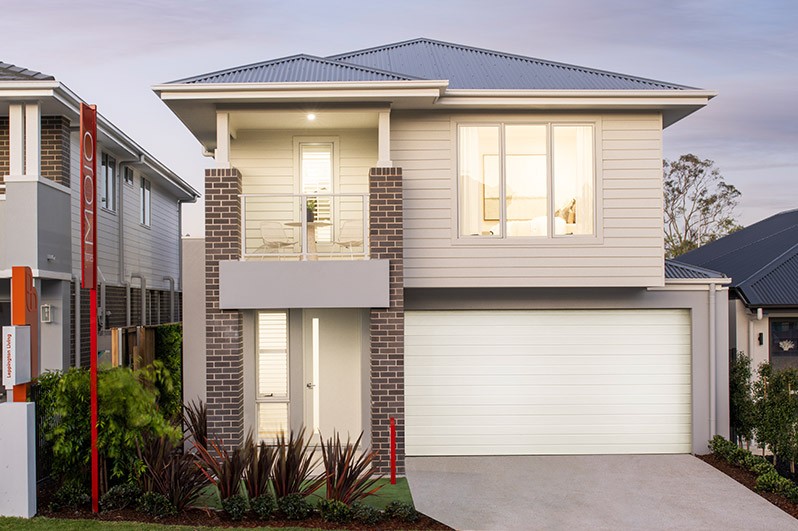 Home Builders Visit your nearest display
Experience the quality of our home designs for yourself, there is an award-winning MOJO display home near you. Pop in and talk to one of our New Home Consultants and start your journey to purchase your dream house and land package.
drak-gray
MyChoice Design Studio, Your Centre of Style
Make your home your own at the MyChoice Design Studio, our team of expert Interior Designers can guide you through all the design decisions, to help you create your one-of-a-kind MOJO home. After bright wall colours to reflect your personality? We can help you with that. Want a distinctive kitchen splashback that'll raise eyebrows? We can help you out with that too. In fact, we can guide you through every fitting, fixture and home design choice to make sure your MOJO home reflects your personality, taste, style and of course, budget.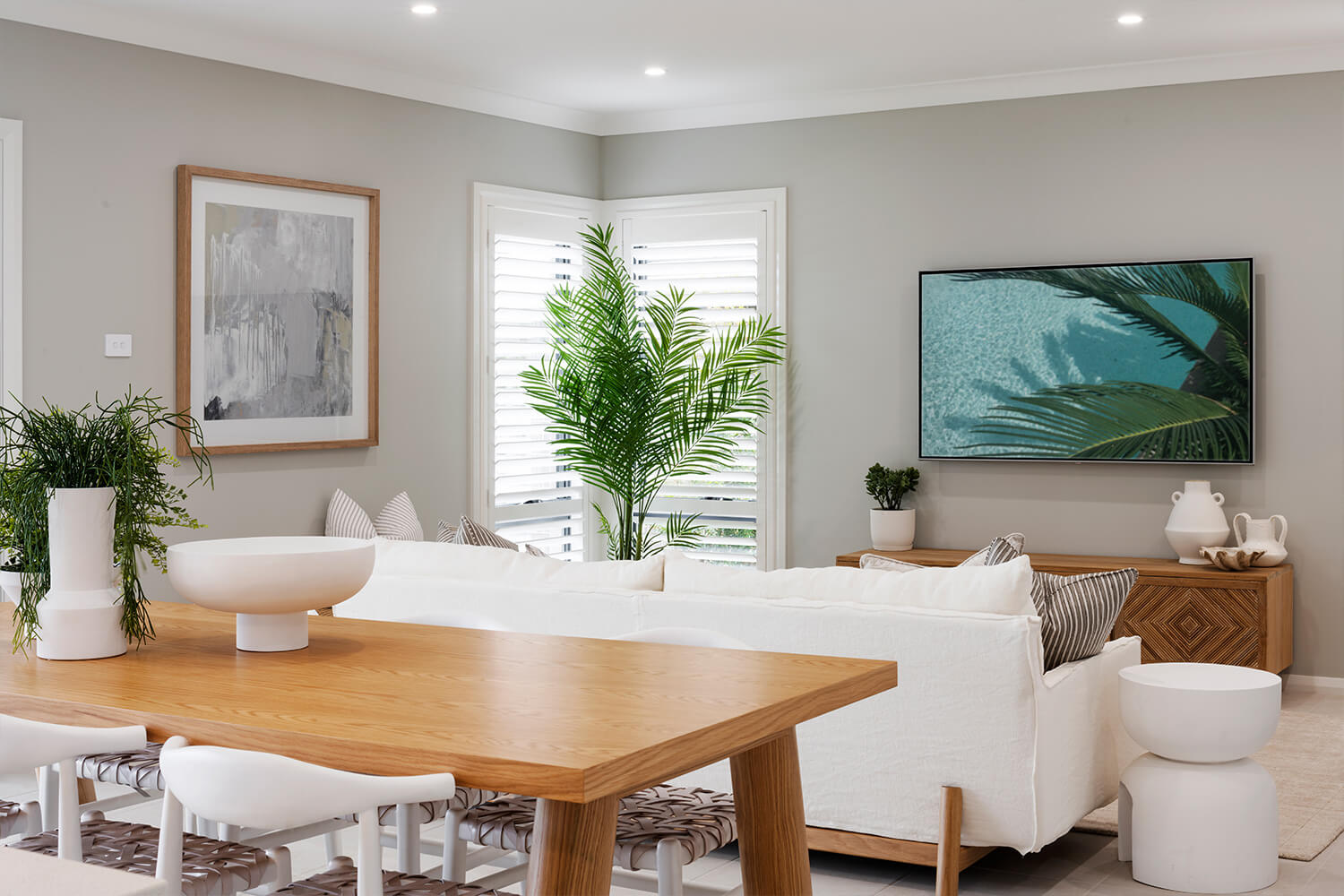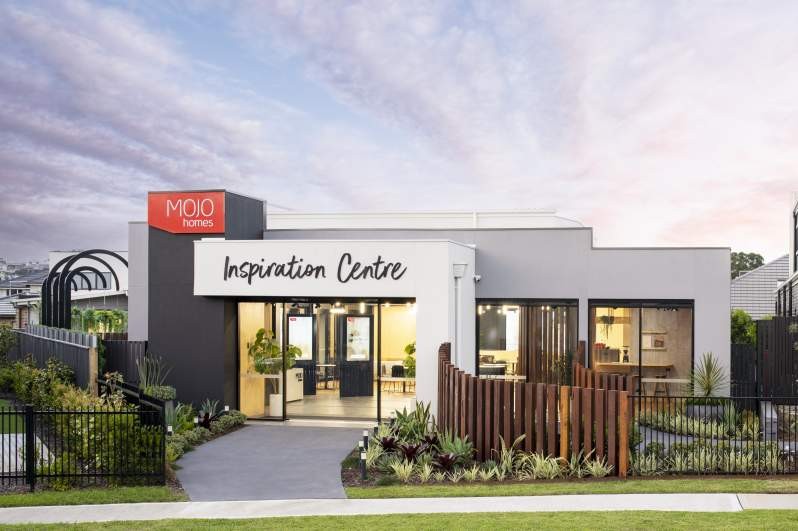 MOJO NEW HOME INSPIRATION CENTRE
Visit MOJO Homes first ever Inspiration Centre, a one stop shop for customers where inspiration and innovation come to life. Located in Box Hill, a major growth area in Sydney for families looking to lay down roots, the centre is designed to give home builders a start to finish experience of the building journey.
motion_orange
Talk to Us About Your Dream Home
Get in touch with one of our new home experts, they make it simple to build your new dream home. Start a conversation today, they'll guide you throughout the process.
Free online quote request for Home Builders
Feel at home and discover how you get MORE with MOJO by requesting a free quote.
At MOJO we want you to have MORE certainty at every stage of the building journey, which is why we offer a FREE 12 month price lock quote that gives you all the details upfront. A MOJO new home quote includes fixed price site costs and BASIX, MORE inclusions, a siting of your home and independent survey of your block*.

orange