When building a new home, doing your initial research is very important, and we know it can get a little overwhelming in the beginning.
On this page, you will find product brochures, construction loan guides, first home buyer guides, handy steps and more, which will assist you when getting started on your building journey with MOJO Homes. Plus, you can learn all about our MOJO MORE inclusions, our ICONIC Collection and our first home buyer friendly motion collective. You'll be impressed with what you find, a one-stop shop for all new home builders.
If you can't find what you're looking for, please get in touch so we can answer all your questions. Call us on 1300 006 656 or visit a team member at one of our Display Centres where a MOJO New Home Consultants will be able to assist.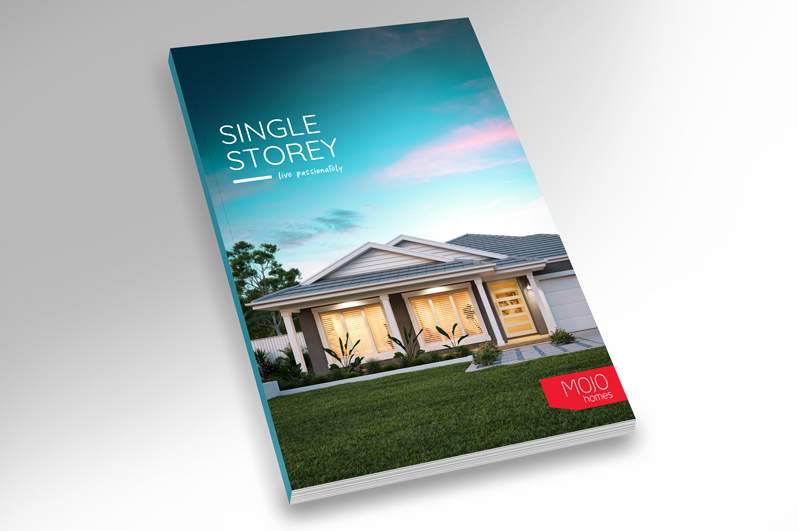 Single Storey Brochure
From light-filled spaces to cosy, intimate nooks, we invite you to explore the range of affordable, style savvy Single storey homes. MOJO's Single storey designs are a breath of fresh air, offering easy living and a seamless flow that enhances life's magical moments.
drak-gray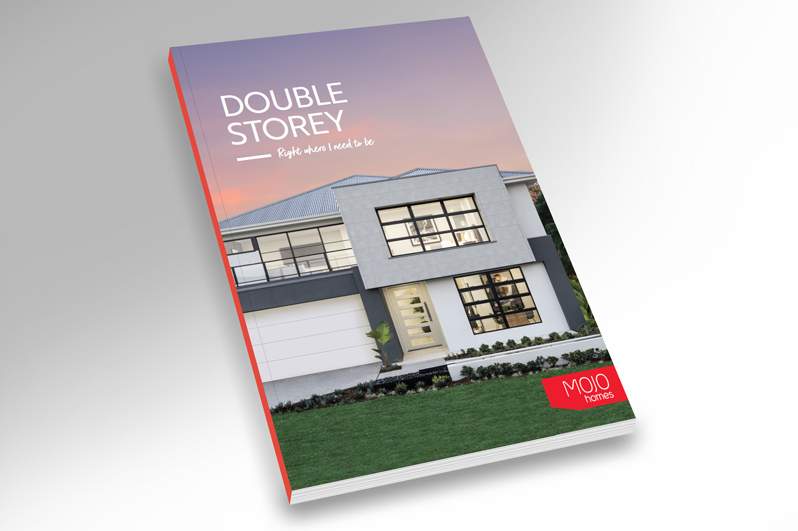 Double Storey BROCHURE
You'll love our range of Double storey house designs; each with an unmistakable street presence and architectural detail that makes your home stand out from the crowd. Whether you are building on a narrow lot or a sloping block, MOJO will transform its potential into a home you'll always treasure.
drak-gray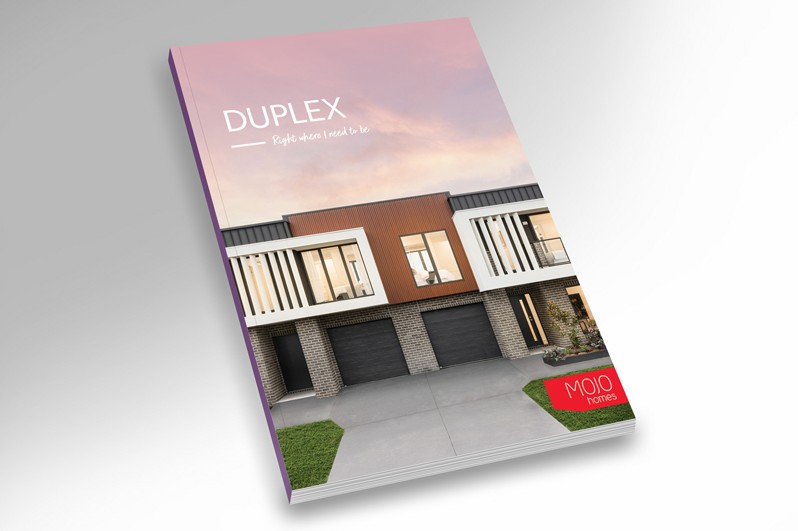 Duplex BROCHURE
Whether you are an investor or a savvy home buyer, discover why everyone is talking about our Duplex home designs.
MOJO's wide range of contemporary duplex floorplans are packed with clever and inspired spaces especially designed for the way we live today, all enhanced by stylish eye-catching facades.
drak-gray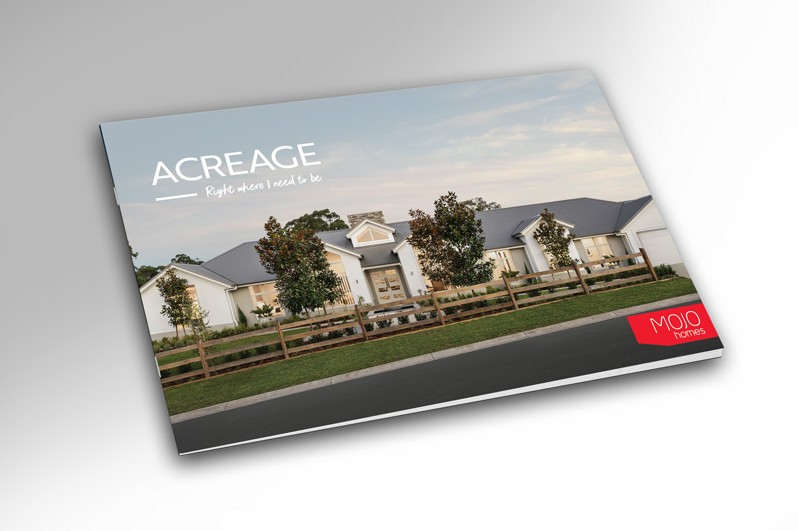 Acreage Brochure
Our Acreage designs are a breath of fresh air, offering a freedom and unsurpassed flow that enhances and lifts life's everyday moments.
drak-gray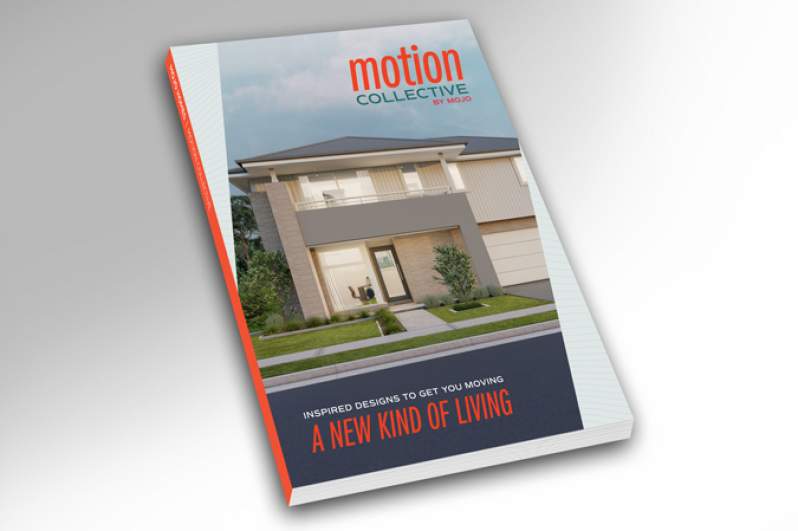 Motion Brochure
MOJO's MOTION range is ideally suited to first home buyers or anyone looking to build a stylish but affordable home that doesn't compromise on any of life's necessities. With a variety of single and double storey homes, as well as a range of contemporary facades, there is an affordable home design to suit every home owners unique needs and style.
drak-gray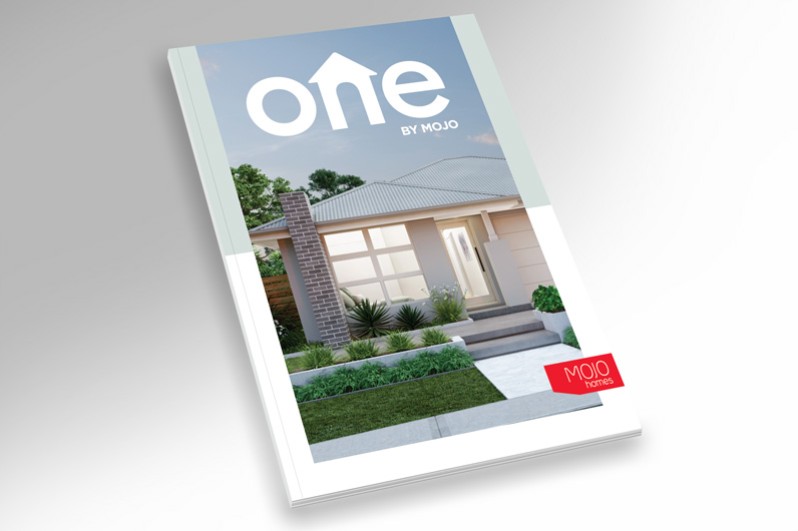 one by MOJO Brochure
Find the one with MOJO's new affordable home design range. One is the ultimate choice for First Home Buyers, offering a practical option to enter the building market, without compromising on style or quality.
drak-gray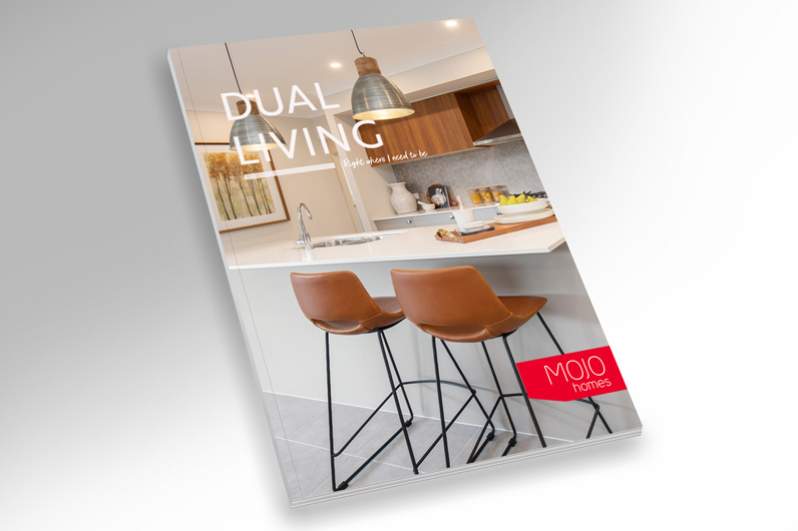 Dual Living Brochure
MOJO's Dual Living Home Designs are the perfect solution for multi-generational living – now that's clever! Plus, should you be looking to house your family and generate extra income, then our dual living designs might be just for you. These homes are a smart and stylish choice for future focused homeowners.
drak-gray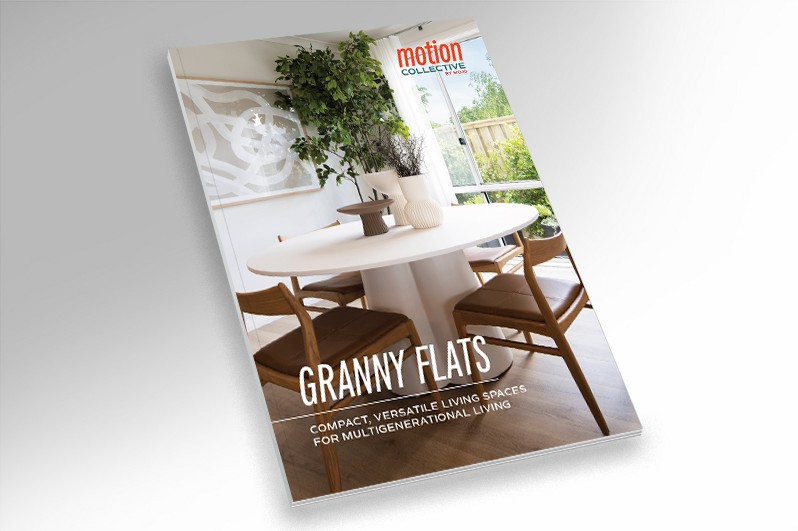 Granny Flat Brochure
Introducing our exquisite collection of Granny Flats, thoughtfully crafted to provide an exceptional living experience for multigenerational families, independent individuals, or even as an additional income source.
drak-gray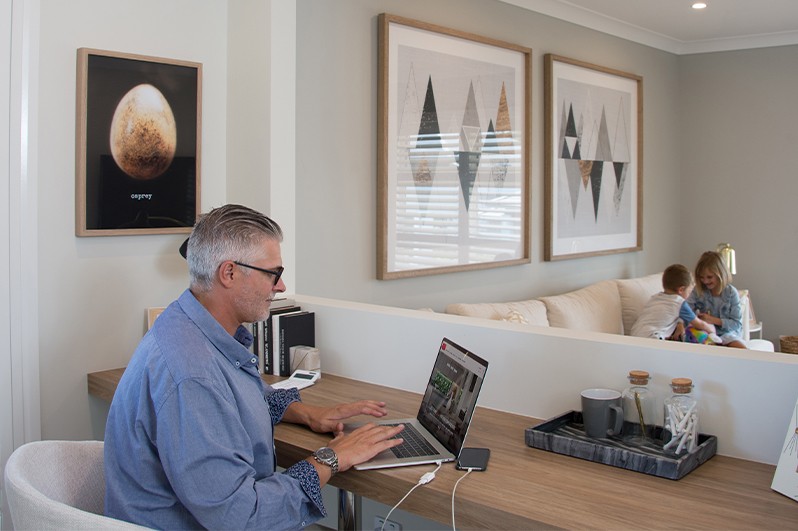 The MyHome Customer Portal
Your 24/7 view of your new home being built
Our MyHome Customer Portal provides peace of mind and allows you to view the most current updates as your new home comes to life.
drak-gray
Frequently asked Questions
We're here to answer all your questions! From BASIX, soil tests, registered/unregistered land, products and more. Read our frequently asked questions here. If you don't know, now you know!
green