KNOCK-DOWN ONE, REBUILD TWO & MAXIMISE THE VALUE OF YOUR LAND WITH A MOJO DUPLEX DESIGN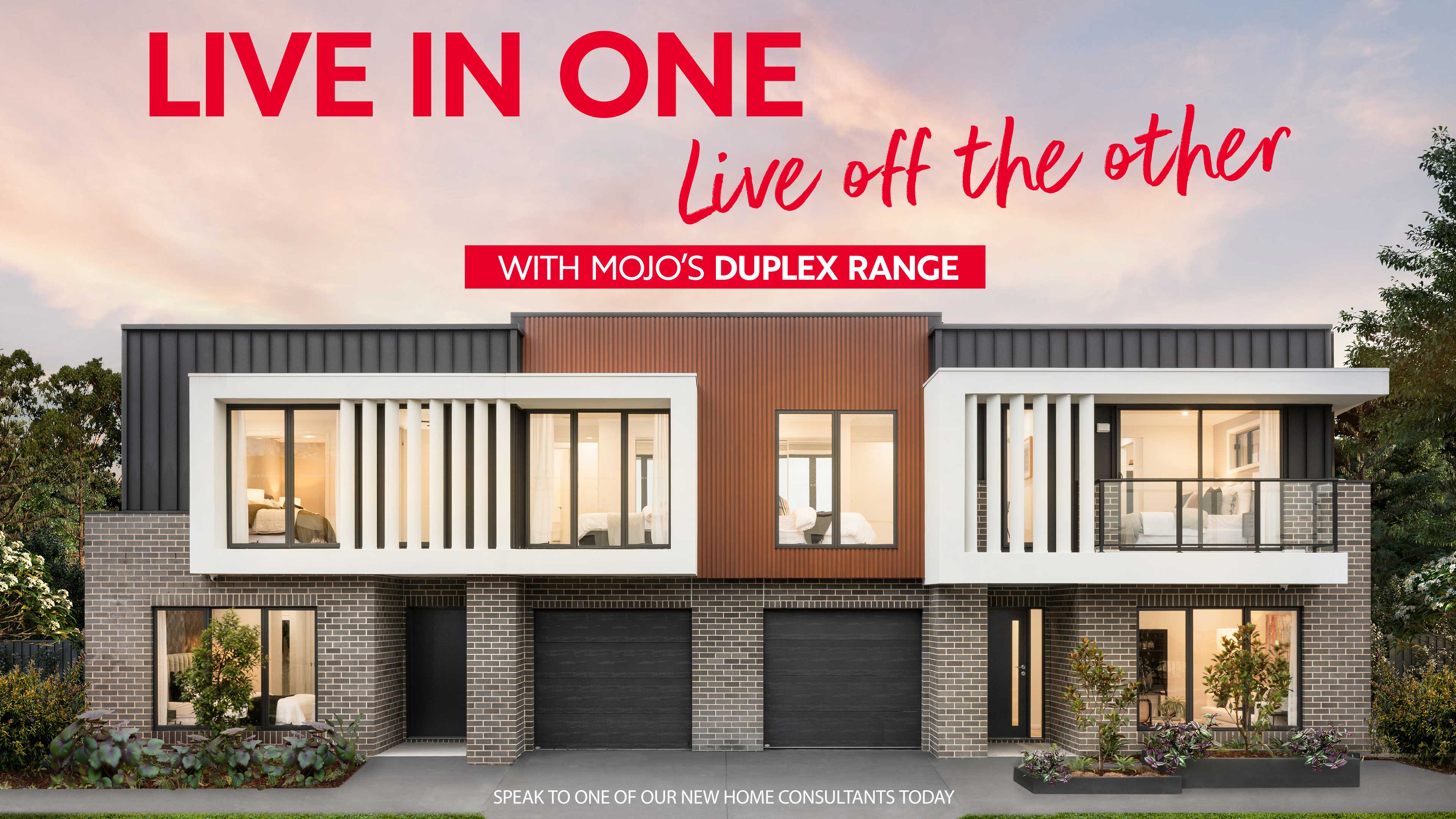 Whether you are an investor or a savvy home buyer, discover why everyone is talking about our Duplex home designs.  
MOJO's wide range of contemporary duplex floor plans are packed with clever and inspired spaces especially designed for the way we live today, all enhanced by stylish eye-catching facades.
So if you're knocking down your existing home, or starting from the ground up, MOJO Duplex house designs allow you to live in one while you live off the other.  
That way, you get the home you've always wanted in the location you've always loved x 2.
We have a stunning selection of single story Duplex designs, 2 storey Duplex designs, Duplex designs for narrow blocks and corner block Duplex designs to choose from.
Change to the lifestyle and freedom that you deserve. Live in one and Live off the other. Now that's a smarter way to build (& live)! Talk to our duplex experts across our Sydney, Newcastle, Hunter Valley, Central Coast and Illawarra and South Coast display homes today. 
Get More with your Duplex house design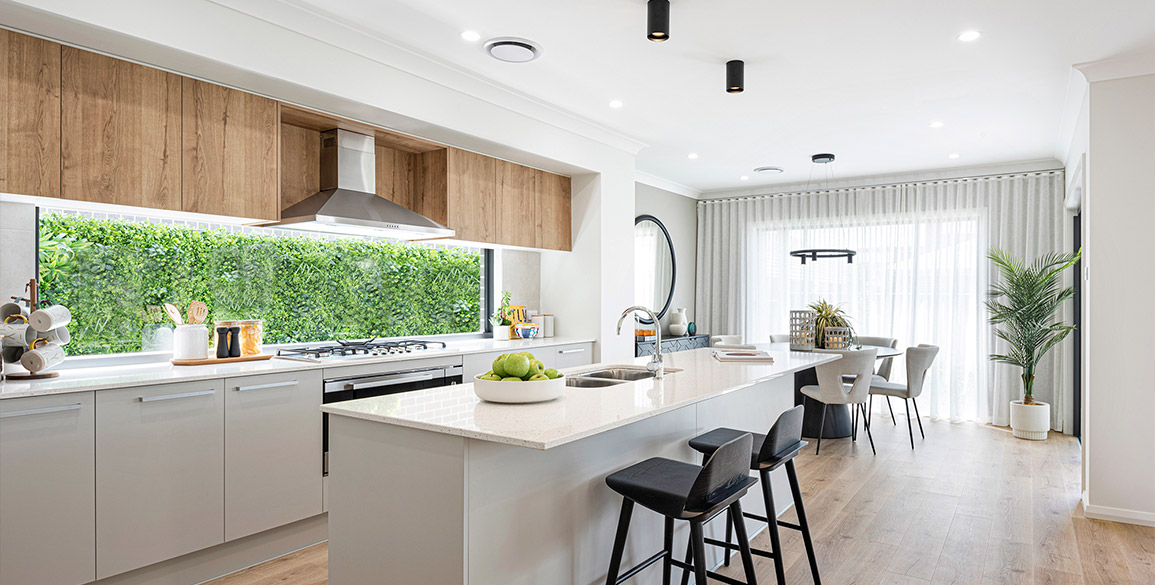 MOJO MORE! Enjoy value, confidence, certainty and added luxury with our MOJO MORE inclusions for your Duplex home. No smoke and mirrors and no nasty extras. Discover the real price, upfront!
Duplex home designs, on another level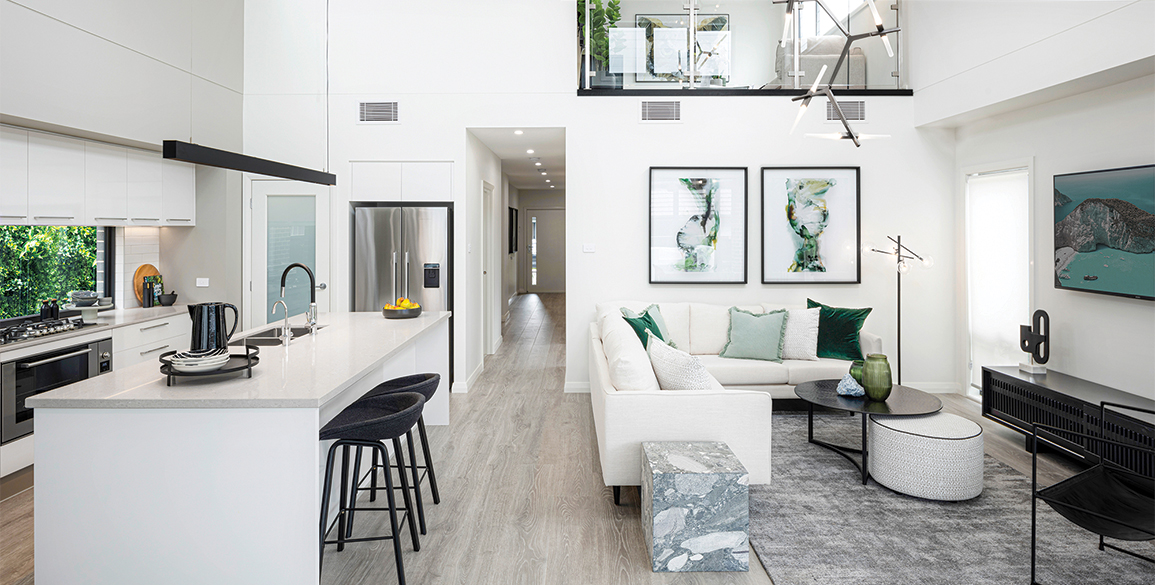 Discover a carefully curated collection of upgrade packages designed by our Interior Designers. Enhance your Duplex home to shine, to shimmer, to sit at the pinnacle of all of your new-home dreams.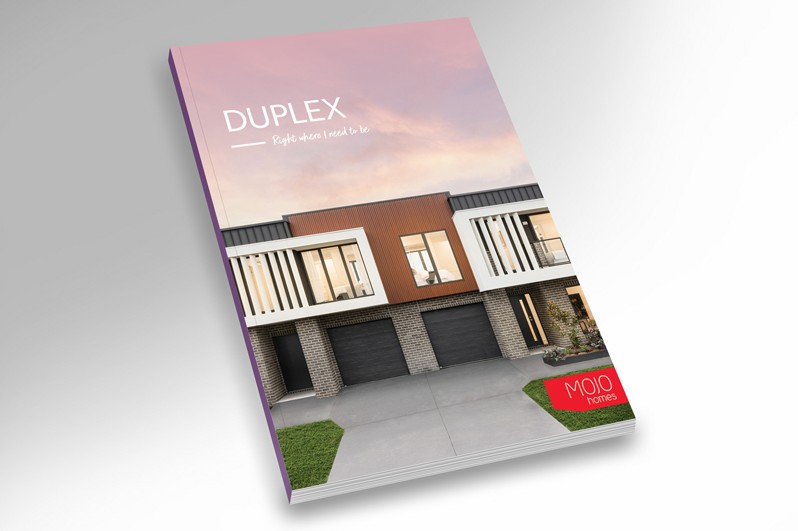 Duplex BROCHURE
Whether you are an investor or a savvy home buyer, discover why everyone is talking about our Duplex home designs.
MOJO's wide range of contemporary duplex floorplans are packed with clever and inspired spaces especially designed for the way we live today, all enhanced by stylish eye-catching facades.
crimson
Top 10 REASONS TO BUILD DUPLEX HOMES WITH MOJO HONESTY & TRANSPARENCY
WITHOUT THE CHAOS
Our mission is to become Australia's most trusted home builder, so we are changing the perception of the home building industry. We do that by cutting through the clutter and jargon and focusing on transparency in everything we do to create your MOJO home. Unlike some of the tactics that are used in the industry to achieve a quick sale, we focus on building a trusted relationship with YOU – honesty and openness up front – now that's a better way to build. MOST PASSIONATE TEAM
WHAT MAKES MOJO'S TEAM DIFFERENT?
We like to think we are pretty particular with who we share our passion with when it comes to building homes. We've found some pretty amazing people who are excited about creating a new life for you. When we combine our people, duplex designs, style, along with a passion for delivering great customer service, we know it all adds up to a great duplex building experience. After all, it's not just about the home that we deliver, it's about your journey. VALUE FOR MONEY
KEEPING IT REAL
We're proud to offer standard inclusions that other builders call premium, so you can start building with MORE already included in your new MOJO home.
With more inclusions, commitment to quality and unbeatable value, you can have confidence knowing that the base price is REALLY the real price. Now that's refreshing! PERSONALISE YOUR PLAN
MORE DESIGN FREEDOM
Our range of architecturally designed duplex home options allow you to personalise your plan to your needs. Best of all they have been designed by our team to ensure they won't affect the compliance of your home. ARCHITECTURAL DUPLEX HOME DESIGNS
WE KNOW, IT'S ALL ABOUT THE DESIGN!
We put more in so you can get more out of your MOJO home and that's no different for our designs. Architectural designs don't just happen, they all start with an idea. Innovation, style, energy and functionality are all amplified by our team to deliver a flow that distinctly sets us apart from the rest. And when it comes to the unique flow, this delivers versatile spaces that you and your family can enjoy and where you can do the things you love, so you can Live Passionately every day. QUALITY & WORKMANSHIP
WE CARE ABOUT QUALITY
At MOJO, we absolutely believe if you're going to do something, you've got to do it right, the first time. Together with our valued suppliers and trusted trades, we deliver beautiful homes full of quality and craftsmanship for you to be proud of and to enjoy. 25-YEAR STRUCTURAL GUARANTEE - OWNER TRANSFERRABLE*
It's more than having a duplex home that just looks incredible, it has to be built to last. To prove it, we offer a 25-year structural guarantee on the structural elements of your home including your frames, trusses and even down to your concrete slab which can be transferred to future owners.
For everything you need to know about MOJO Homes 25 Year Structural Guarantee click here. 35 PLUS YEARS' EXPERIENCE
BUILDING EXPERIENCE MATTERS
At MOJO we're pretty lucky to be backed by 35 years of building experience from proudly being part of the NXT Building Group. It also means we can continue to deliver security and affordability that only one of Australia's leading building companies can provide. So you can build with assurance and certainty. MYCHOICE DESIGN STUDIO AND HOME LOANS
DUPLEX HOME DESIGNS WITH BENEFITS
At MOJO we have it all covered thanks to having on hand experts to support you through every step of the way. If you need a hand with the financial side of things we have good news, you have exclusive access to a team of MyChoice Home Loan experts that specialise in construction loans for duplex homes. They can help you find and secure the right loan that best suits your needs. And when it comes to bringing your MOJO home to life, wait til' you see our MyChoice Design Studio!
There's a world of choices to cater to every style and taste, from inside to out you'll be wowed with the possibilities available for you to personalise your home, making it truly unique.
And what's even better, you'll have a dedicated Interior Designer right beside you to provide support every step of the way. It's time to bring your MOJO style to life. MYHOME CUSTOMER PORTAL
BE INFORMED WITH EVERY STEP WE TAKE
When it comes to building, we know communication is crucial, as is guiding you through every step of creating your new home. So, you have 24/7 access to your exclusive Customer Portal, at your fingertips. Here you can track your build, stay up to date on your building progress and the next steps, receive important information and best of all you can access photos to share with your loved ones. Communication is the foundation of every great relationship.
Home Design Locations
Macquarie Duplex at HomeWorld Box Hill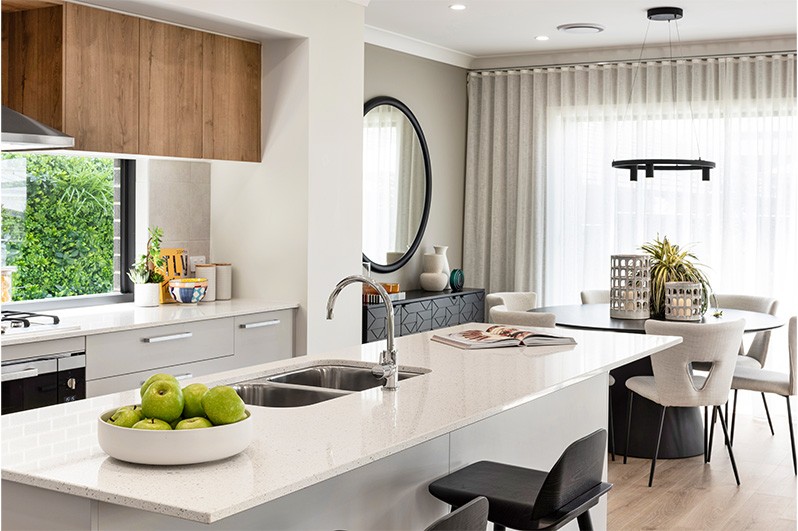 Visit our Macquarie Duplex display home
The Macquarie duplex design in Sydney, as displayed at Box Hill, offers customers a glimpse at both the Macquarie ONE and Macquarie TWO, allowing you to experience multiple iterations of this fantastic Duplex design.
The right hand side showcases the Macquarie ONE and is fitted out entirely in our MOJO MORE standard inclusions, meaning you can get a feel for how this functional design would look straight off the shelf. While the left hand side would generally be a mirror image of the right on any Duplex, at Box Hill we have showcased the Macquarie TWO, with our Iconic upgrade packages, alternative design layout and our striking void to the kitchen/ living/dining, showing how you can add some luxe to your new Duplex. Talk to our duplex builders in Sydney.
drak-gray
SPEAK TO ONE OF OUR DUPLEX EXPERTS
Our New Home Consultants are here to help bring your Duplex dream home to life.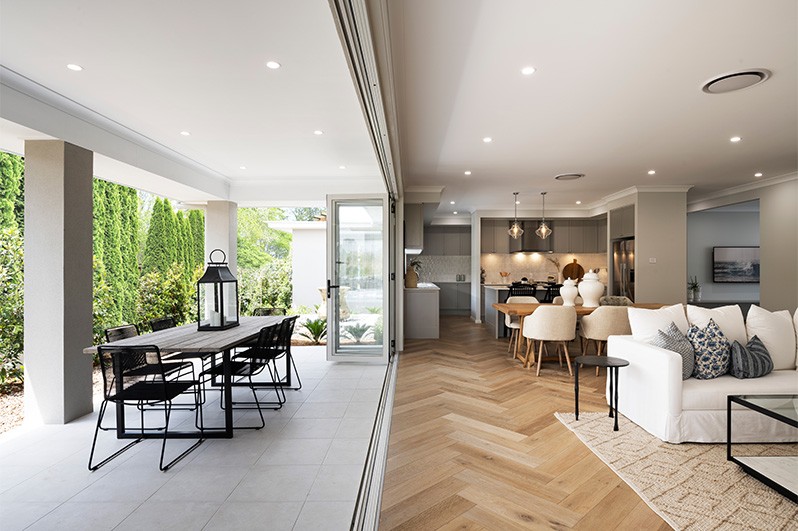 Visit YOUR NEAREST DISPLAY
Experience the quality of our Duplex home designs for yourself, there is an award-winning MOJO display home near you. Request a FREE quotation & site inspection to discover how you can Live Passionately in your own MOJO home.
drak-gray