Knock Down Rebuild

Reboot . Rebuild . Restart
So you love where you live. You're on a good block, you've got nice neighbours and the barista down the road has finally remembered your coffee order. But, your home needs some serious work.
Knocking down your existing home and building a brand new MOJO home gives you a great alternative to renovating or packing up and moving somewhere else.
While it may sound pretty extreme to knock down and rebuild, the cost of building a new MOJO home is often surprisingly lower than renovating or moving. Think about it. No hidden or unexpected renovating costs. No stamp duty and no realestate fees. And at the end of the day, you'll get the dream home you've always wanted in the location you've always loved. Knock down & rebuild with MOJO Homes!
Top 5 Reasons to Knock Down Rebuild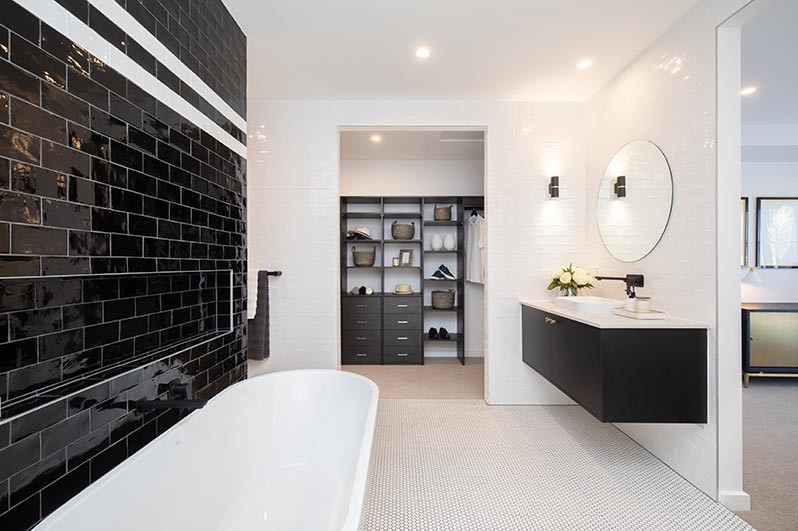 Renovations can cost serious cash… and time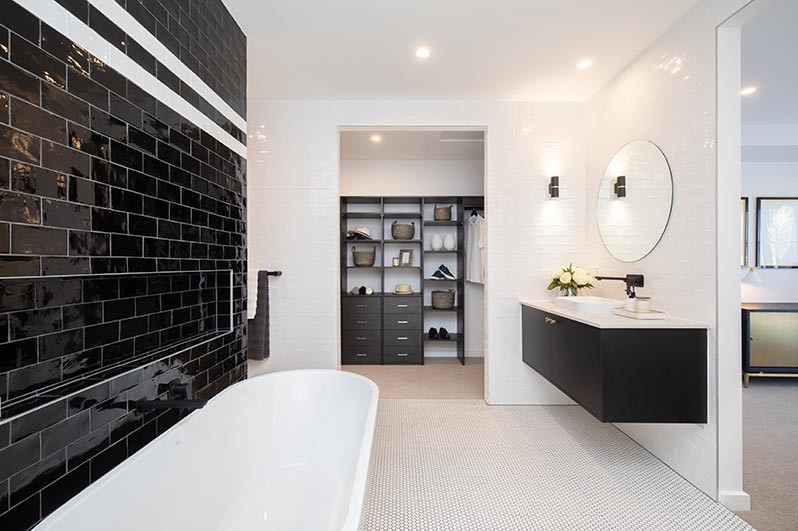 Renovating can seem like a fun and budget friendly way to transform your home but the reality can be a far cry from the image portrayed by reality TV and Instagram reno accounts.
One of the biggest risks people encounter while renovating is unexpected costs. This can be in the form of uncovering additional structural work needed, removal of hazardous materials such as asbestos, and the cost to get rid of waste.
Not to mention, the timeline in a major renovation project can very easily snowball, particularly when you're undertaking a large part of the renovation yourself. We all know how busy life can get and when juggling work, family and a reno, it's not uncommon to delay work on the home when other life admin gets in the way.
Location, location, location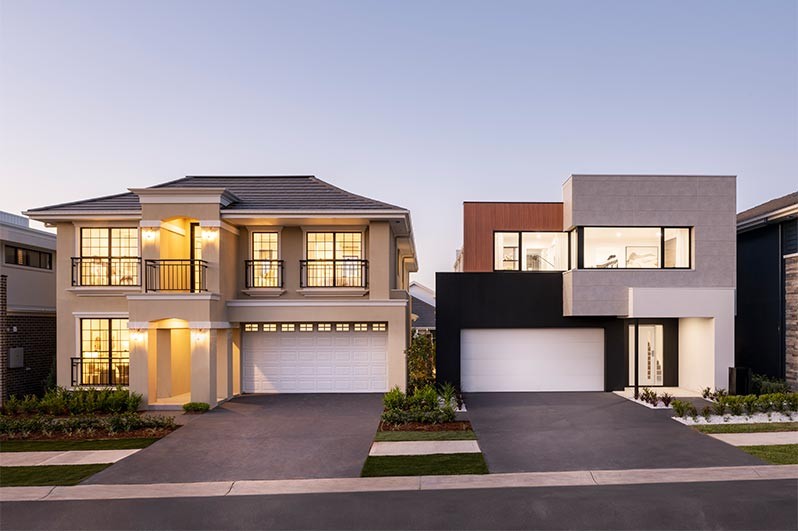 So you've decided you want to build new rather than renovating, but you don't want to move away from the neighbourhood you love? A knock down rebuild gives you the opportunity to stay in the area you love, close to work, school and all your favourite places to eat and drink.
Likewise, if there is an area you've always wanted to live in but haven't been able to secure a home that meets your needs, a knock down rebuild could be just the way to make a move into your dream neighbourhood.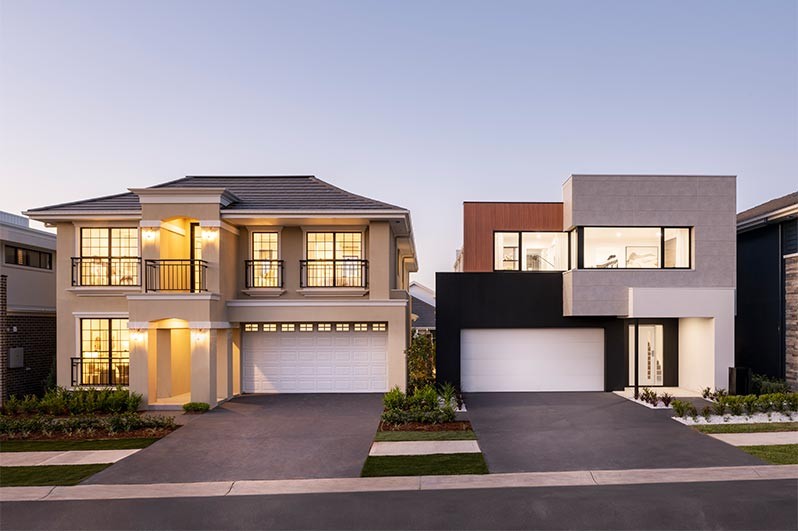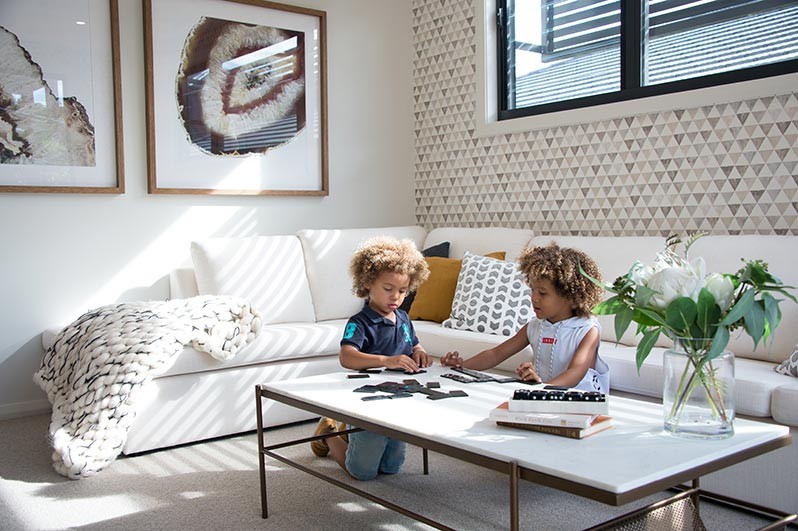 Sustainability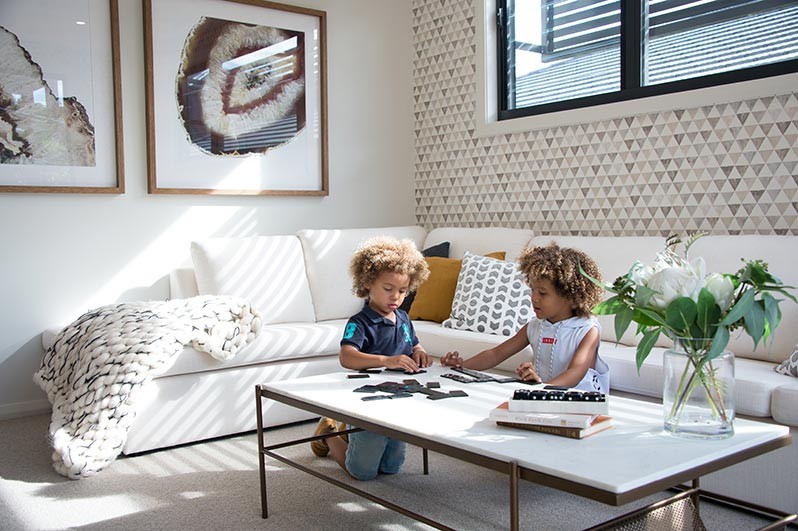 One of the lesser considered but incredibly valuable benefits of a knock down rebuild is the opportunity to make your home more sustainable.

A knock down rebuild allows you to achieve the optimal orientation for your home, helping to keep it warm in winter and cool in summer. A lot of older homes also don't include things such as insulation, water tanks and modern, energy-efficient electrical fittings, that can reduce your impact on the environment AND save you big dollars at bill time.

Have peace of mind with full warranties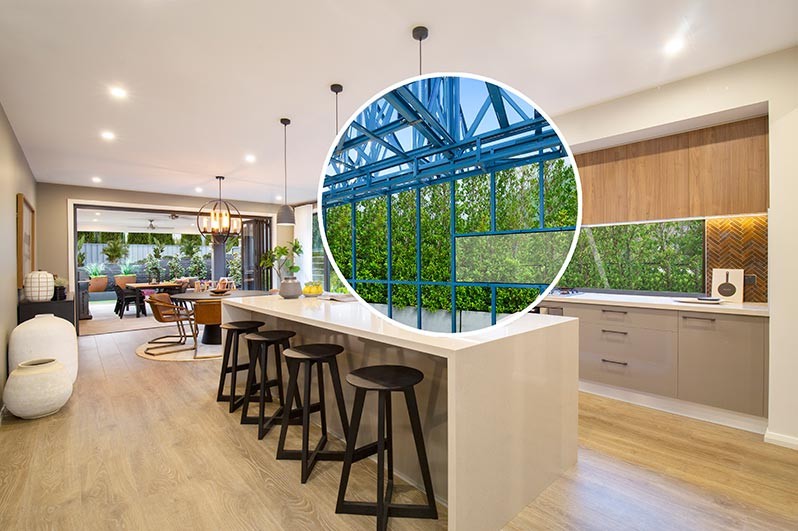 A brand new home will come with a series of warranties that can give you peace of mind you won't be reaching into your pocket again a few years down the track.
Every MOJO Home comes with a 25 year structural guarantee* meaning you can have confidence the bones of your home will be well.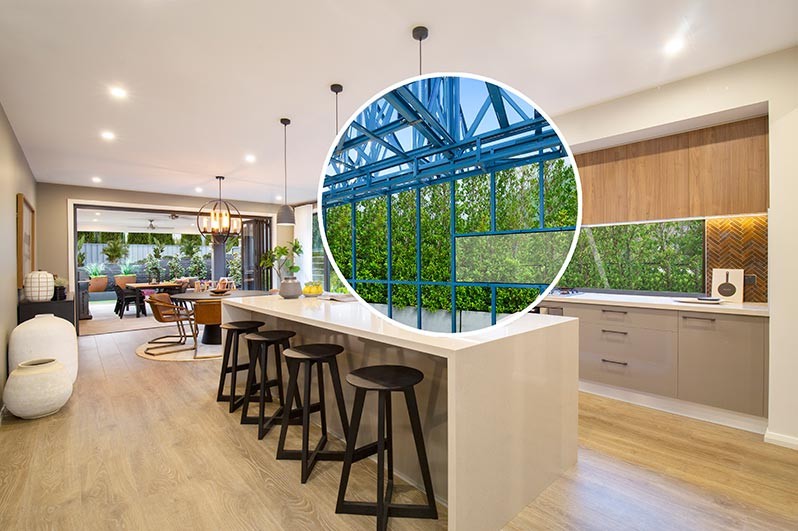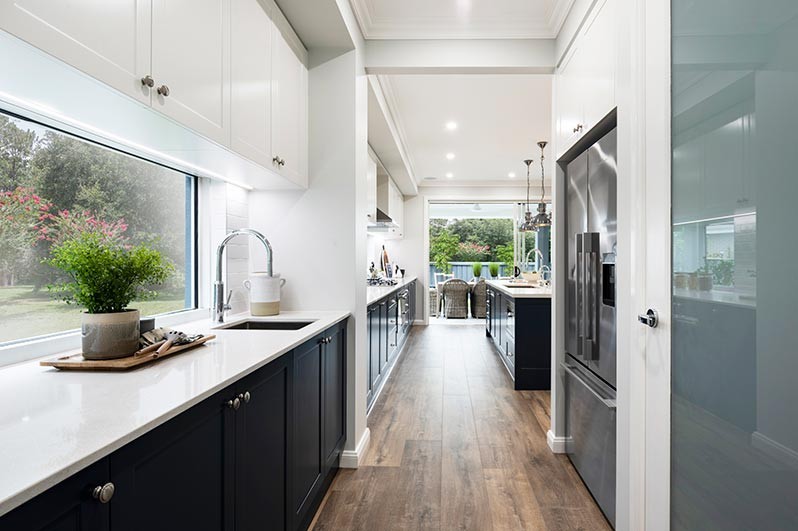 No need to compromise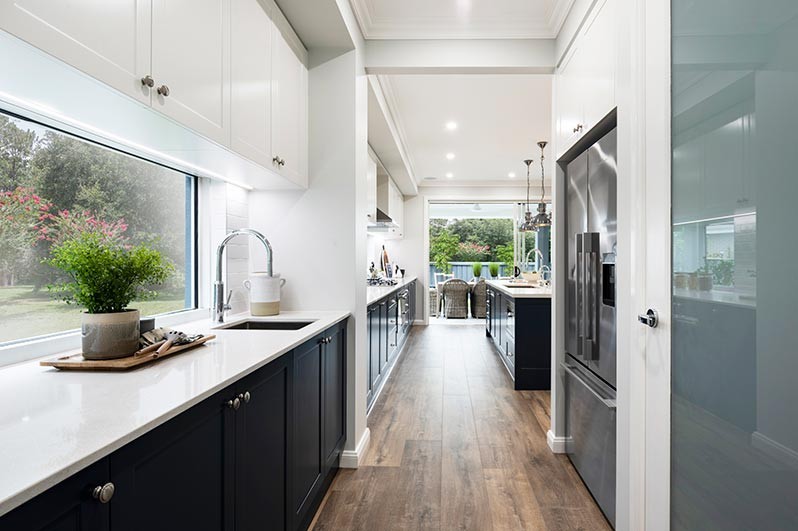 While you can sometimes find an existing home that ticks MOST of your boxes and a renovation gives you the opportunity to get your home to a design that's closer to what you want. A new build is really the only option where you don't have to compromise on exactly what you want. While there are of course still site specific considerations, a new build provides the perfect blank canvas to ensure your floorplan and finishing's are uniquely suited to your own personal needs and style.
Will MOJO complete the demolition of existing home?
MOJO won't complete the demolition of an existing home. We highly recommend you engage and reputable and experienced contractor to conduct your demolition.
How to find a reputable demolition contractor?
The most important thing is ensuring the contractor is appropriately licensed and qualified to complete the works. You should ensure they have a demolition plan, demolition licence and demolition supervisor license. As well as ensuring a qualified professional has inspected your home for asbestos.
How much will the demolition cost?
The average demolition can cost anywhere between $30,000 and $40,000 but this can vary depending on your unique site conditions.
Can I finance the demolition?
Yes! Our MyChoice Home Loans team are construction loan specialists and can talk you through financing both your demolition and build. For more information, visit: mojohomes.com.au/mychoice-home-loans
How long will the knock down rebuild process take?
In general the pre-construction process can take around 12 months, while construction can take on average 30 weeks. Again, this can vary based on any number of factors that are unique to your build, but it is important to factor in your pre-construction period to your overall build time.
Why is a knock down rebuild better than renovating?
Renovating can often actually end up more expensive per square metre than building a new home. It can also throw up a load of surprise costs, particularly if structural changes are needed.
A new home offers a blank canvas for both your inclusions AND floorplan, meaning you can be sure your home will suit your needs for many years to come.
What can I expect from my knock down rebuild quote?
The purpose of the initial quote is to identify compliance and determine the best planning pathway (local council or CDC). It helps identify or confirm that your preferred design is suitable for your block of land, and gives a great expectation on the overall cost to construct your new home.
How to get approval for a knock down rebuild?
You will need permission for both the demolition of your existing home and construction of your new home, this can be done via local council or CDC. Once you have received your demolition approval, MOJO will then submit your construction approval.
New Home Designs Perfect for Knock Down Rebuild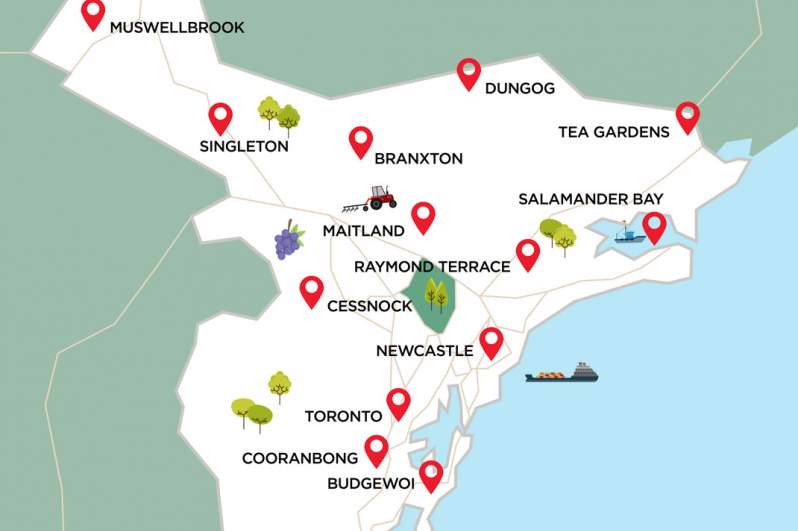 Where We Build
Review our building area maps to see if we build knock down rebuild projects in your area.
drak-gray
Knock Down Rebuild Enquiry
Get in touch with one of our Knock Down Rebuild experts, they make it simple and guide you throughout the process.
Please complete the enquiry form and someone from our team will be in contact within 24 hours to talk to you about your knock down rebuild enquiry.
Alternatively you can see more contact details on the contact page or give a design consultant a call.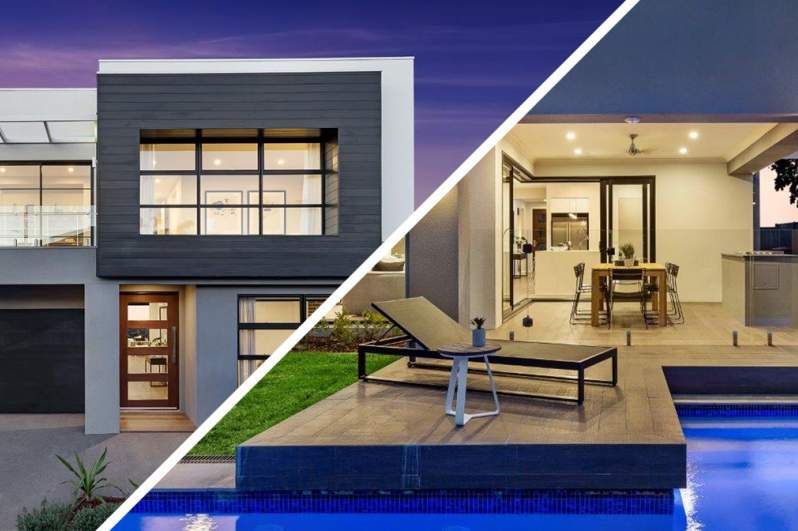 Start Your Knock Down Rebuild
Visit a Display Home
Want to know more about knock down rebuild? A MOJO Homes consultant can advise and guide you through every step. Visit our stunning display homes in locations across Sydney, North West Sydney, South West Sydney, Central Coast, Newcastle, the Hunter Valley and the South Coast today to find the perfect home for your knock down rebuild project!
drak-gray