We have created this page to bring different interior design inspiration ideas to the table and help YOU make that very important decision when it's time to build your dream home, a home that inspires you to Live Passionately and is uniquely you!
Whether it be a Contemporary, Industrial, Scandi, Hamptons or Mid-Century Modern style, MOJO have you covered. Browse through our gallery by room, or by style and see why MOJO Homes are NSW's most exciting and vibrant builder.
See something that inspires you? Why not build your very own interior design inspiration gallery by saving rooms and styles that you love. Simply create an account and click the heart on the top right-hand corner of each image to save your favourites.
See your ideas come to life at our MyChoice Design Studio, where our expert Interior Design Consultants will work closely with you to create your dream home, with inspiration drawn from this very page. With access to the highest quality products and years of experience, our MyChoice team are here to help you build a home you'll love for years to come, that truly reflects your individual style and personality.
Interior Design Inspiration - Make Your Home Your Own
Our expert Interior Design Consultants at our MyChoice Design Studio are here to help you design the home interior of your dreams and will assist in choosing colours and materials that are a true reflection of your style and personality.
Choice can be a little overwhelming, so when it's time for your MyChoice appointments, we ensure you're in very capable hands with our team of interior designers. From the wall paint to floor tiles, Laminate cabinetry to Caesarstone benchtops, Kitchen splashbacks to luxury Kitchen, Laundry & Bathroom tapware - our design experts will be there through every step, to make your house a home that truly mirrors YOU!
Interior Design is fun and colourful – Don't be afraid to be bold with your home interior. Explore our interior style gallery and Live Passionately!
MyChoice Design Studio Locations
MyChoice Design Studio Locations
Hunter
Norwest
South Coast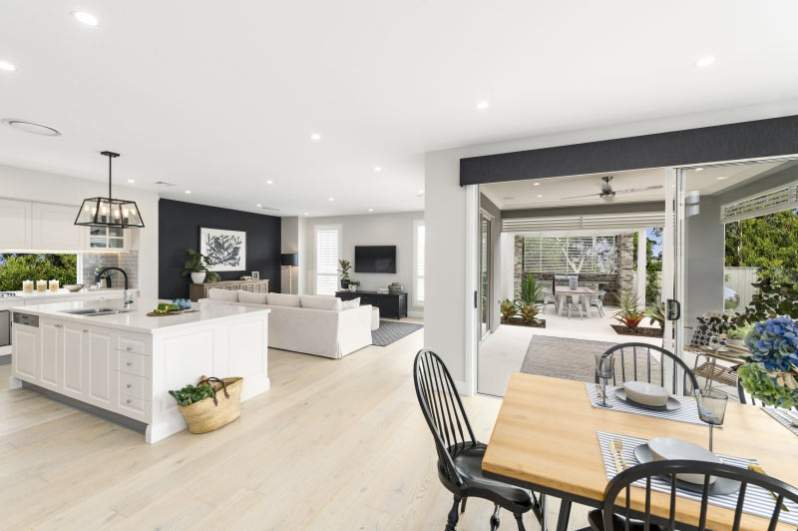 Display Home Virtual Tours
If you want to do your new-home research without having to travel to one of our many displays, our 3D virtual display home tours will give you interior design inspiration in an instant!
drak-gray