Walk through our homes from your armchair (or bed!)
Finding your dream MOJO home is now even easier thanks to our diverse range of stunning display homes. The doors are open, 7 days a week (by appointment), in a number of convenient locations near you, to explore and enjoy!
However, if you do most of your new-home research in the wee hours of the morning, when you have downtime between school pick-ups, or perhaps when you are "busy" at work, our 3D virtual tours can transport you there in an instant!
Showcasing all of our display homes and our most popular designs, discover unique floor plans, inspiring styling and furnishings and visualise Living Passionately in a MOJO home, thanks to our 3D tours.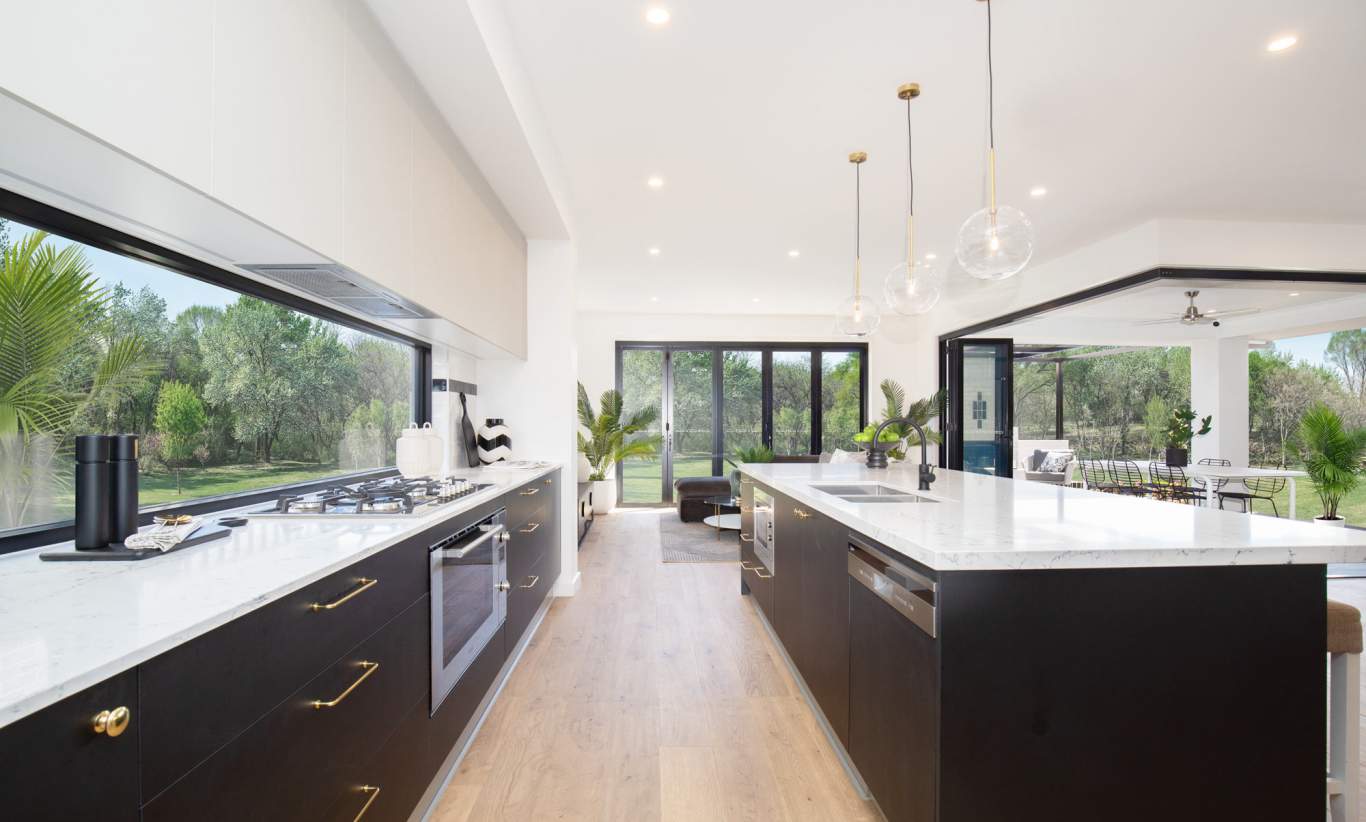 Chevron 37 Sheike Facade
You'll be swept away by the stunning style of the Chevron 37 as soon as you step into this dream home, with the bold curve of the Home Theatre wall creating a dramatic entry and setting the scene for the rest of this beautiful design.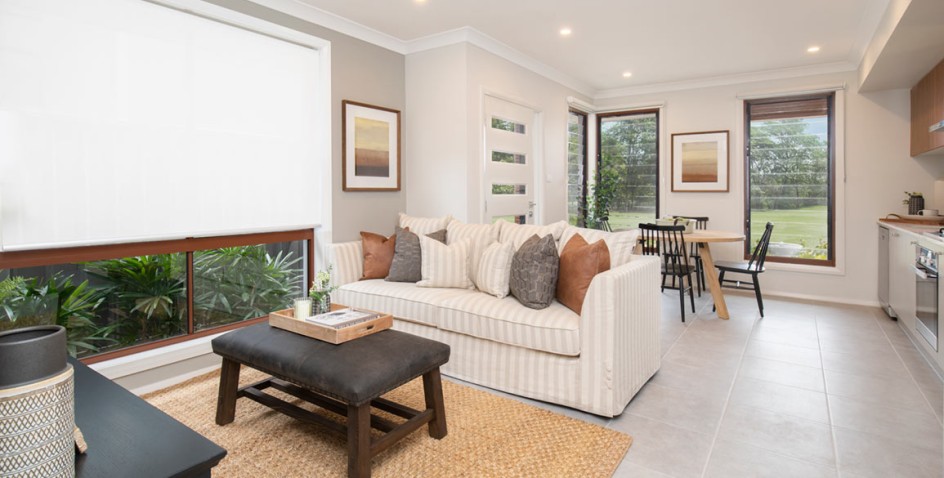 ESTBURY FACADE
HARMONY 29 - GRANNY FLAT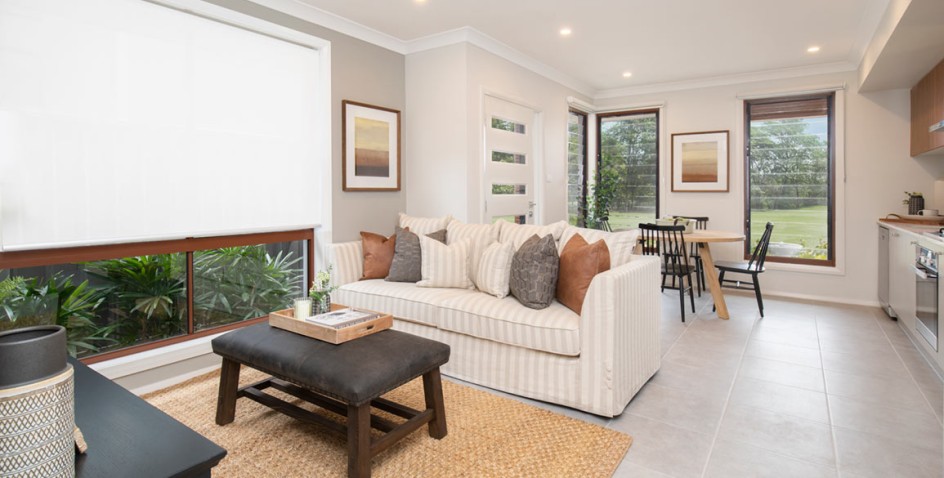 The Harmony 29 is a Dual-Living Design that offers a multi-generational living space at the front of the home for adult children, grandparents or guests. This space offers a self-contained area with a side entrance for extra privacy, which opens up to the Kitchen, Living and Dining. Complete with its very own Laundry, Bathroom and well-proportioned Bedroom for comfortable living. This design is a practical and functional living space, all under one roof.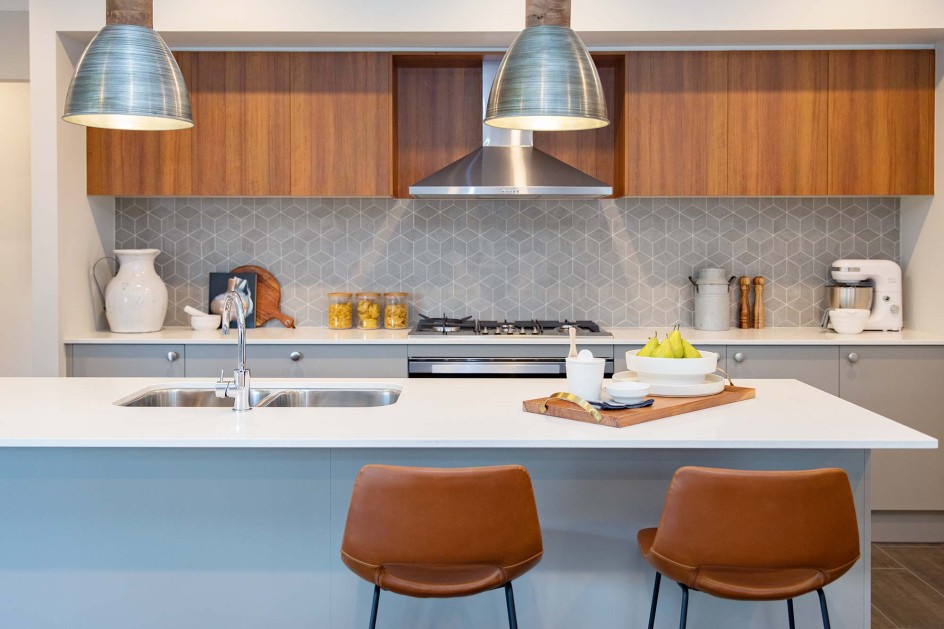 ESTBURY FACADE
HARMONY 29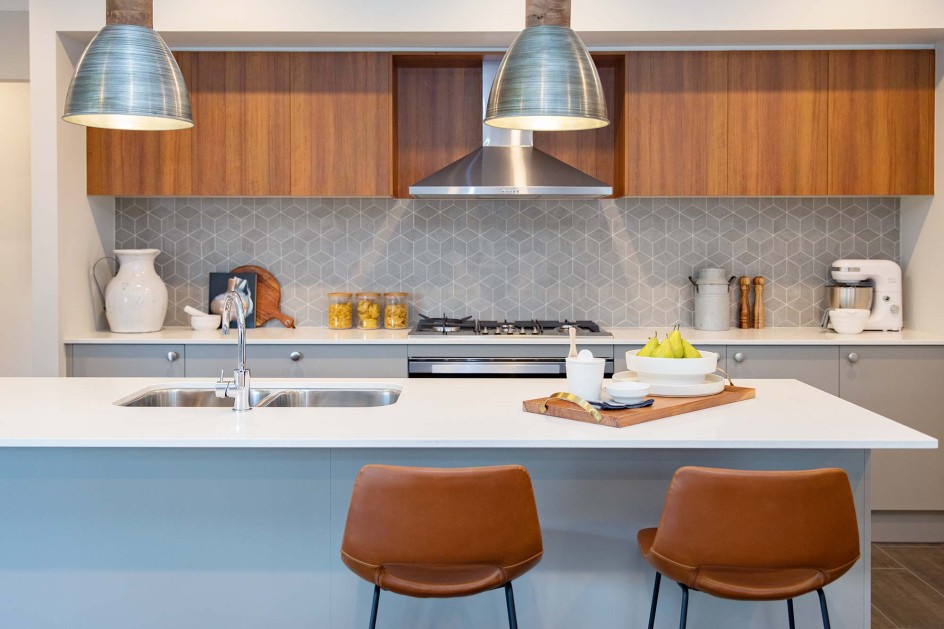 Live in perfect Harmony. The main part of the Harmony 29 offers a spacious Living and Dining area that opens up to the Outdoor Living with beautiful sliding doors creating a seamless transition from the indoors to the outdoors. The home design cleverly connects each area, offering an enjoyable flow throughout. The dual-living element offers the luxury of privacy whereas the main house is the perfect design for entertaining guests or for a family night in.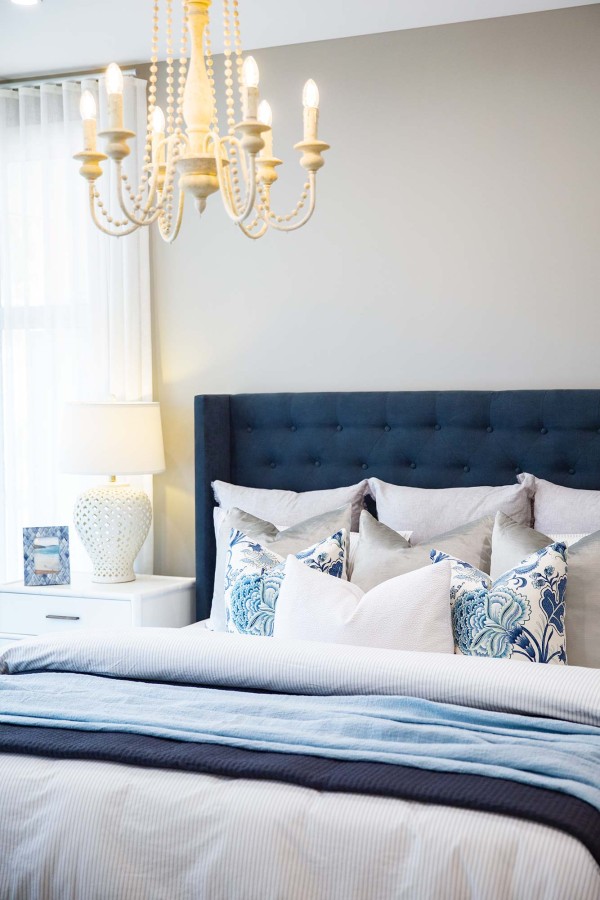 ROMANTIC FACADE
SYMPHONY 29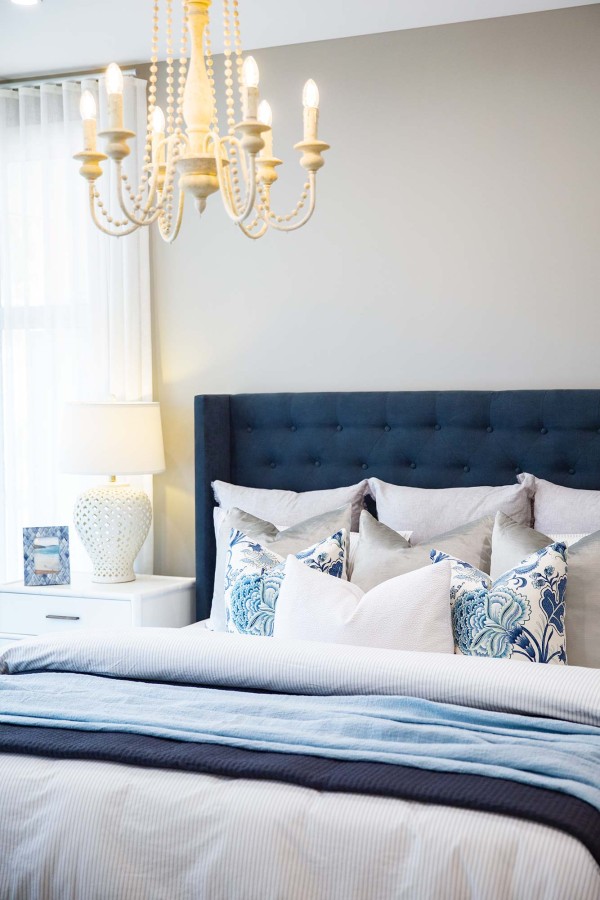 Simple and open, the Symphony 29 will make your heart sing from the moment you open the door. With the accommodation all on one side of the home, you'll love the way the entryway draws you down into the light of the airy, open-plan family space at the rear.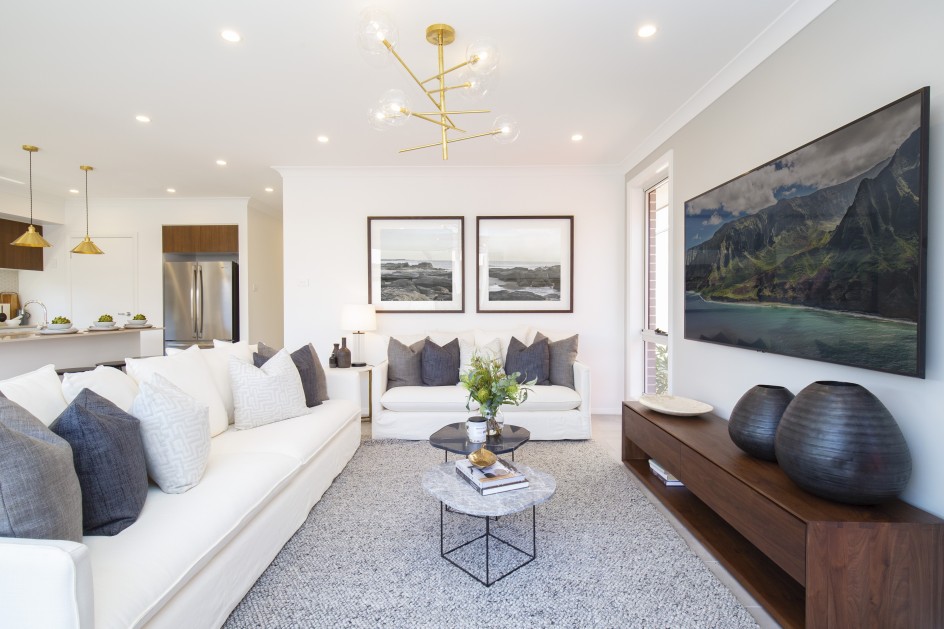 Swift Facade
Alpha 18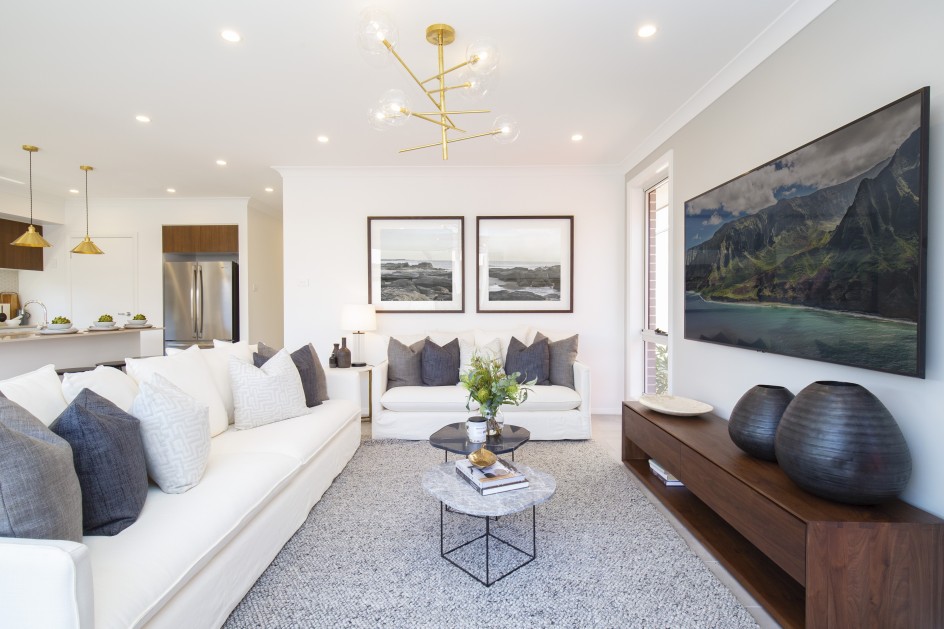 The Alpha 18 is a single-storey home designed for smaller blocks and is perfect for first time home buyers or those wanting to downsize without sacrificing quality and lifestyle.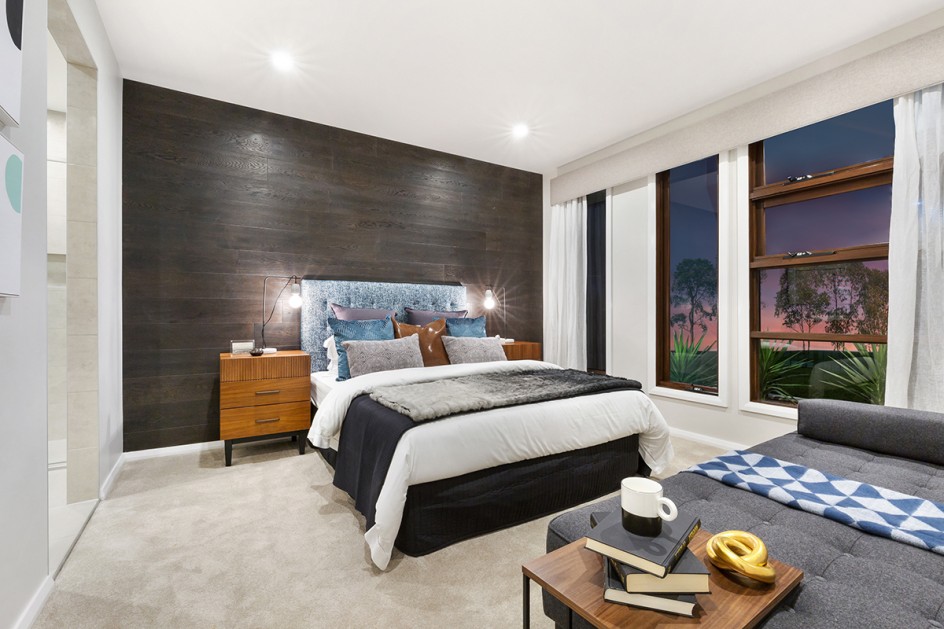 Gallerie Facade
Bohemia 27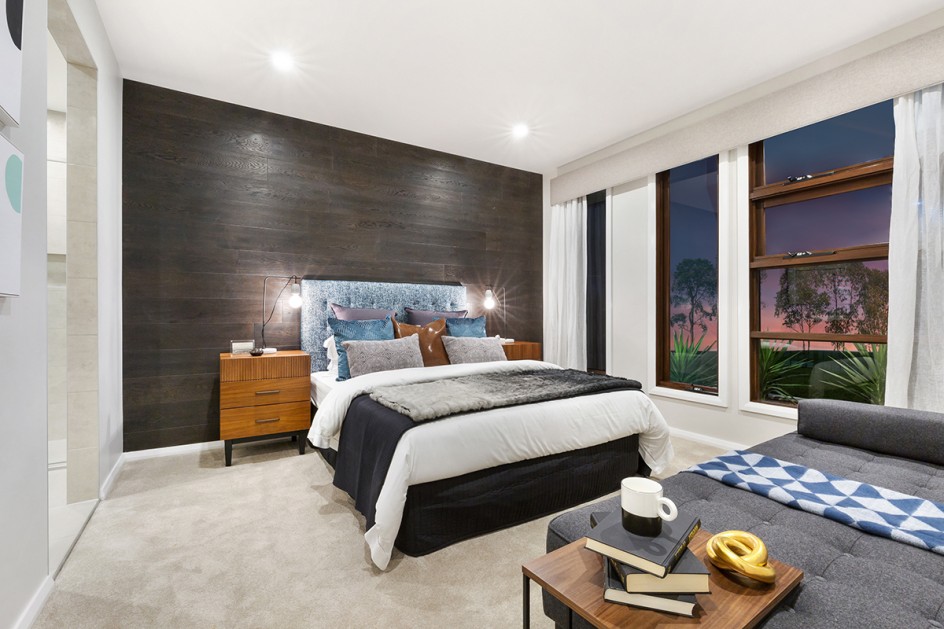 You'll love coming home to the Bohemia 27, knowing your home is alive with that MOJO magic! Just waiting for you to make it your own, this is a home that lets you squeeze every happy moment from every day.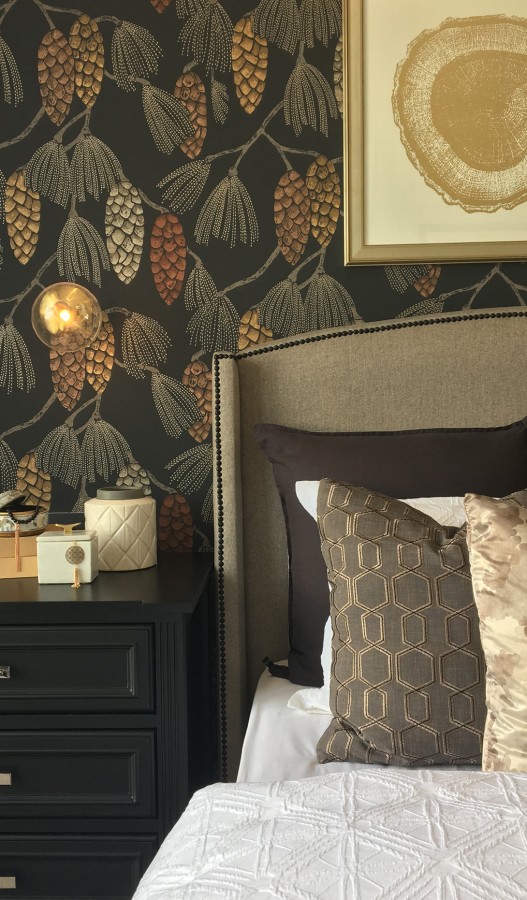 South Hampton Facade
Atrium 28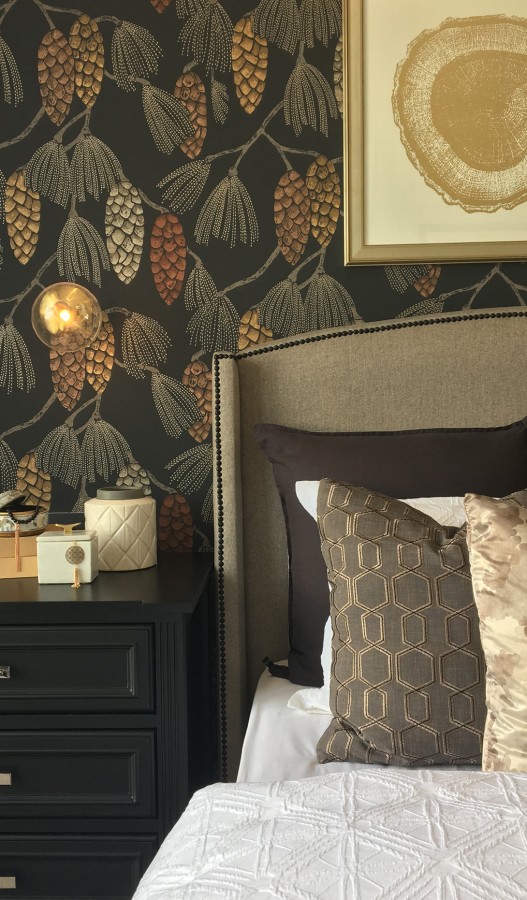 The beautiful Atrium 28 is the perfect family home – with everything you need for easy living all on one level!
SHEIKE FACADE
Encore 32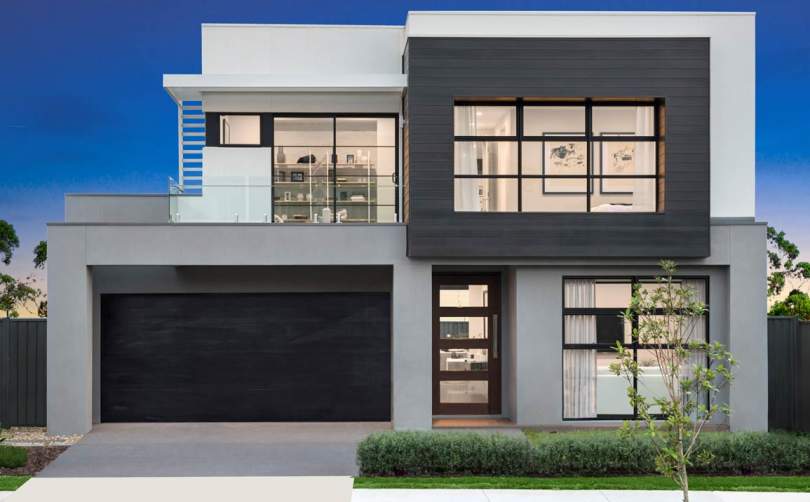 Life doesn't get much better than in the Encore 32! A true family home, its design is uncluttered and clean, creating the perfect canvas on which you can paint the lifestyle you've always dreamed of.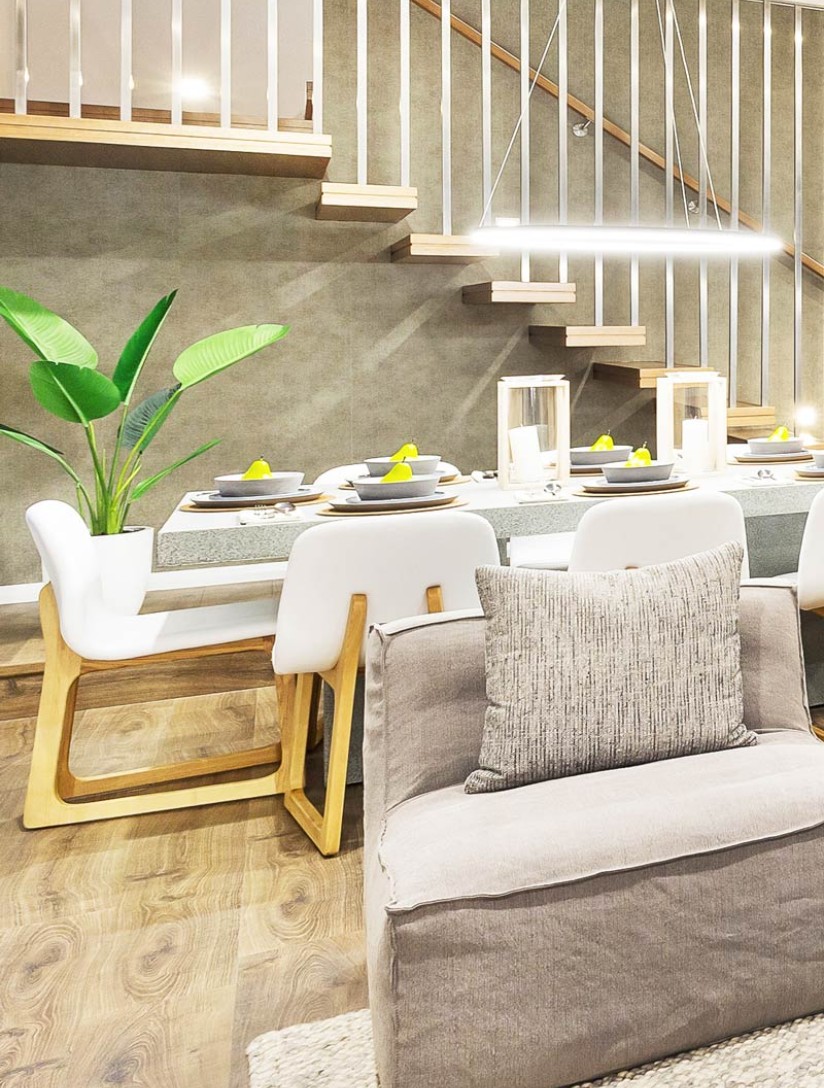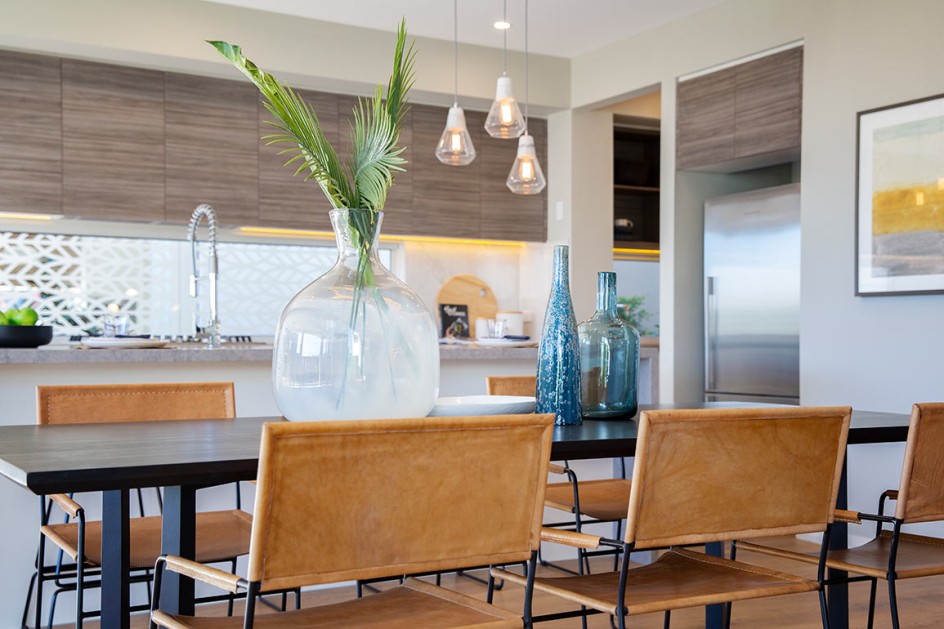 Contemporary Facade
Enigma 32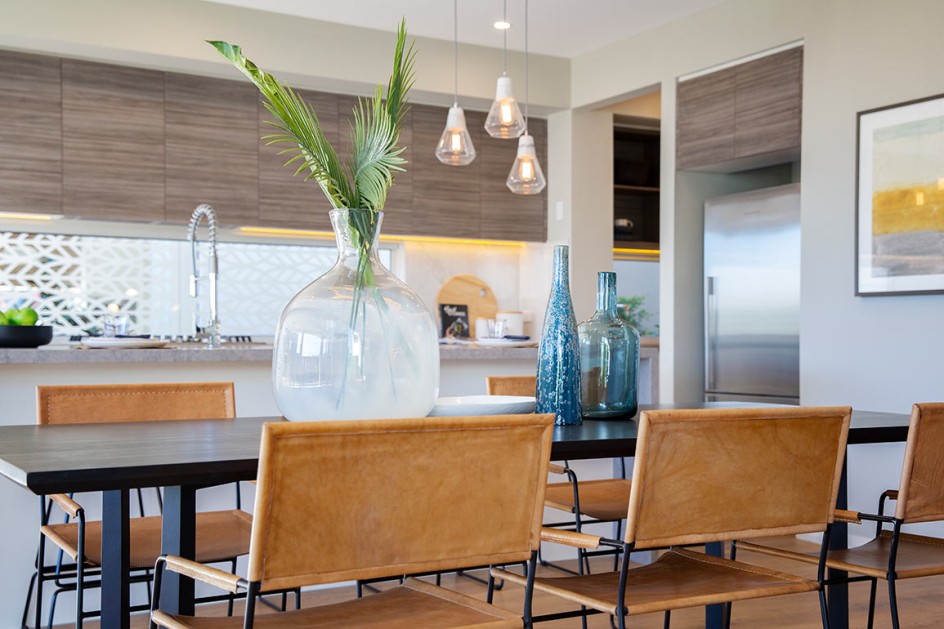 The Enigma 32 is perfect for the modern family that loves to entertain – combining the ease and simplicity of a large, bright and airy open-plan Kitchen/Dining/Living space at the rear with a versatile and welcoming Outdoor Living area seamlessly incorporated into the space to bring the outside in.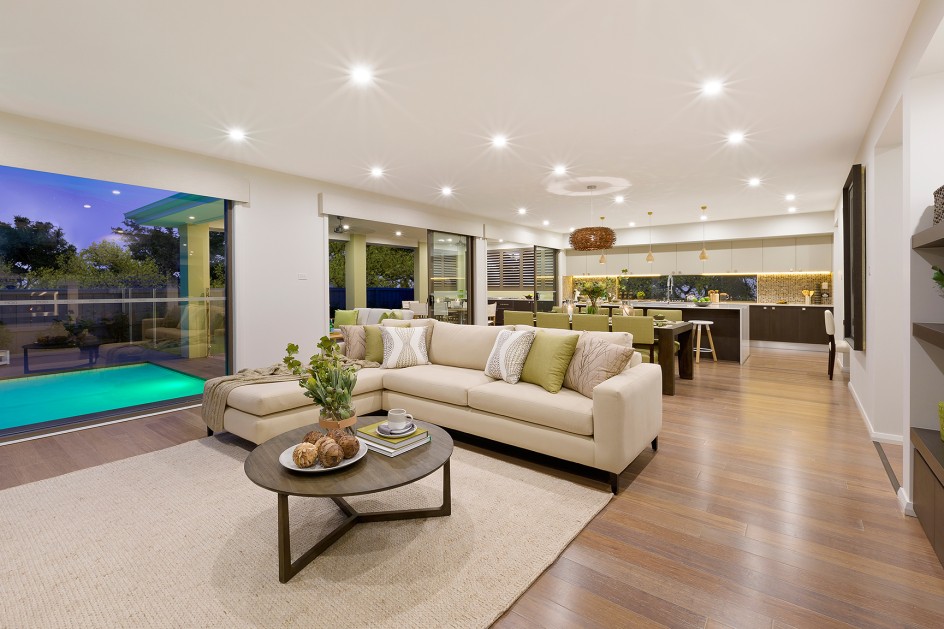 Coastal Facade
Enigma 46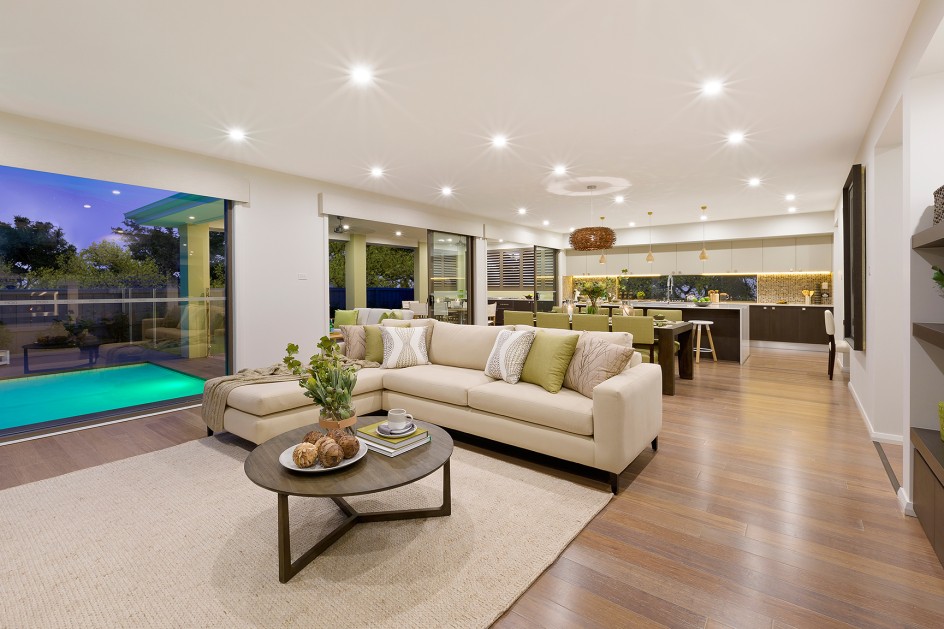 MOJO magic at its best, this is an incredibly spacious home for the family that wants it all. The light streaming in to the generous stairway foyer draws you in and through to the stunning family space at the rear, where a wide gourmet Kitchen takes pride of place in the generous area overlooking the Outdoor Living.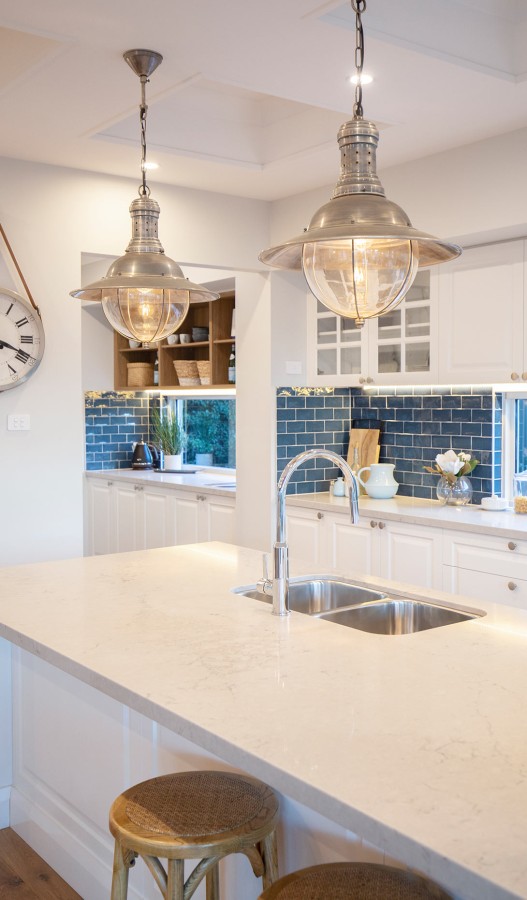 Grand Hamptons Facade
Enigma 46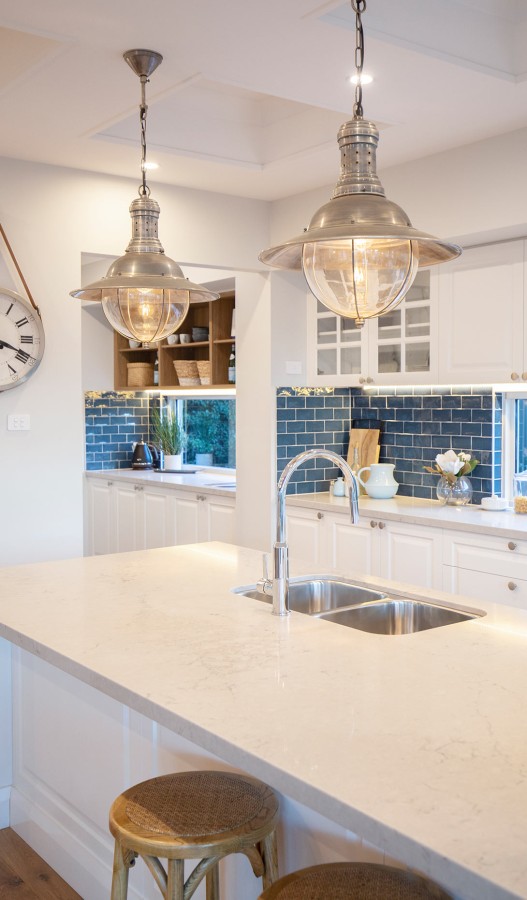 When you are looking for space, space and more space, the luxurious Enigma 46 is for you!
You'll be captivated by the way the roomy open-plan Kitchen/Living/Dining space looks out over your spacious Outdoor Living. Wide doors and generous windows let the sunshine soak in, flooding your home with light and an incredible sense of warmth and welcome.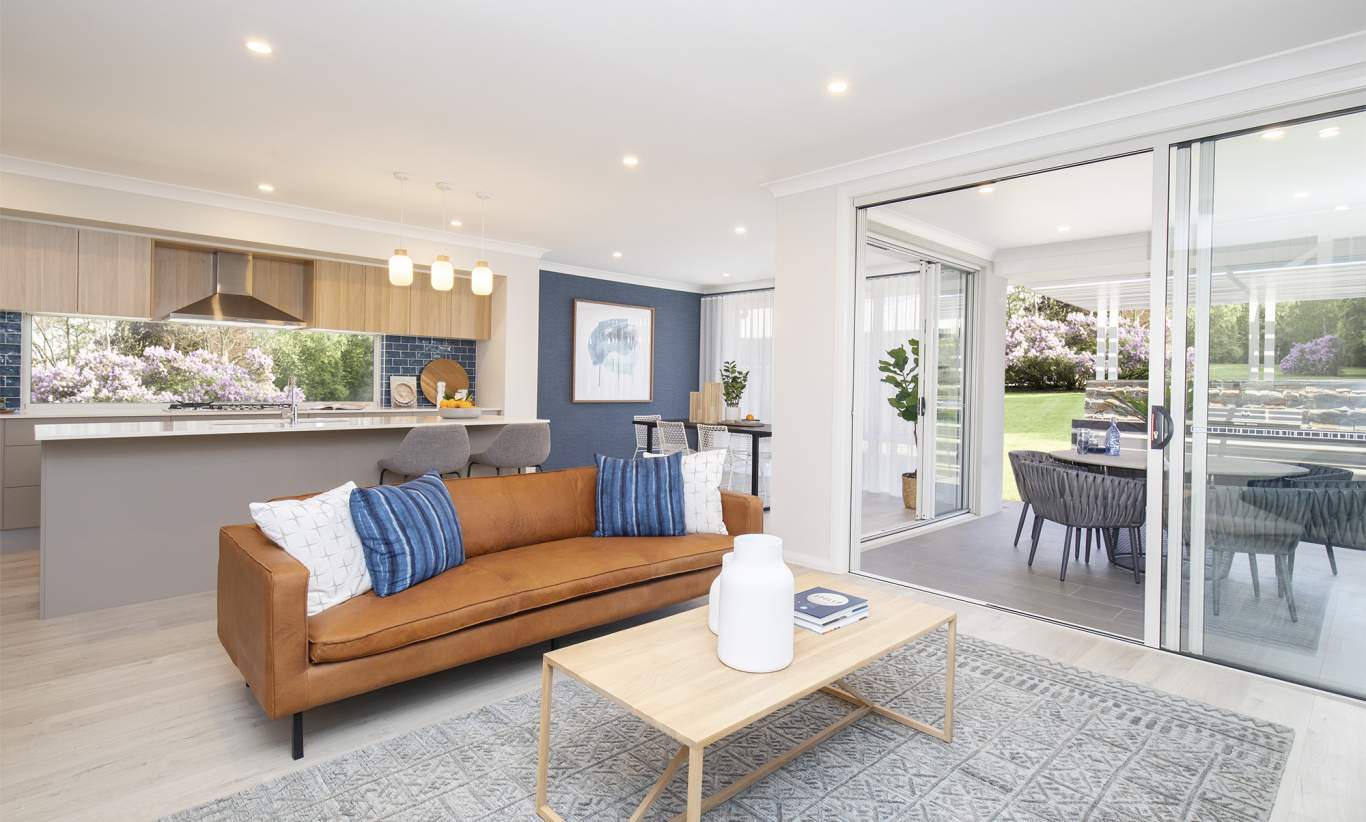 Lido 28 Coastal Hamptons Facade
Five bedrooms on a narrow lot? That's the MOJO magic at work!
You'll want for nothing in the Lido 28 – this is true family living on a narrow lot without any compromises.
TAKE A 3D WALK THROUGH THE LIDO
Coastal Hamptons Facade
Melody 40
Oozing style, space and personality, you'll be amazed by the easy living offered by the stunning Melody 40. A perfect sanctuary away from the rest of the world.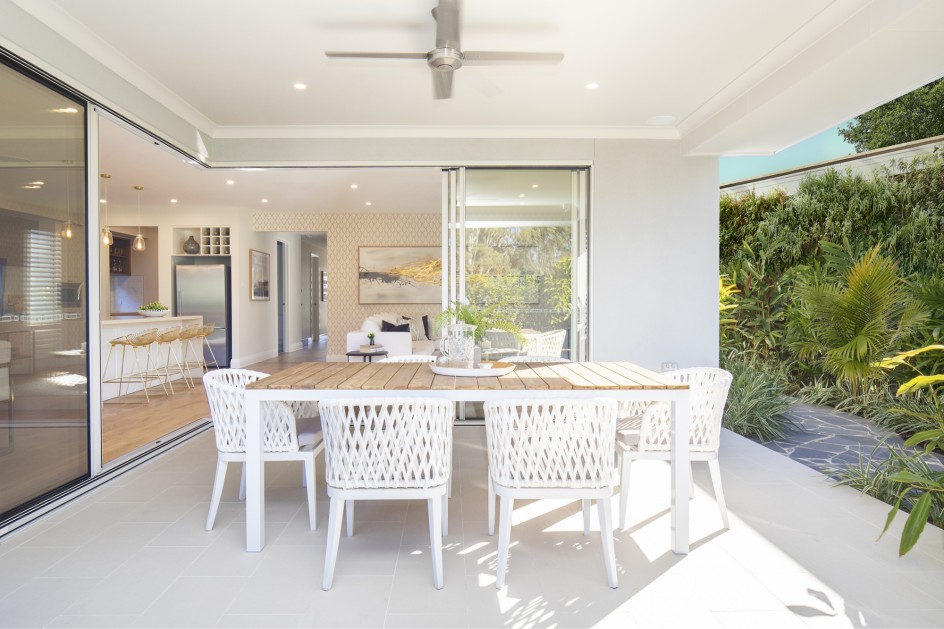 Luxe Facade
Nautica 36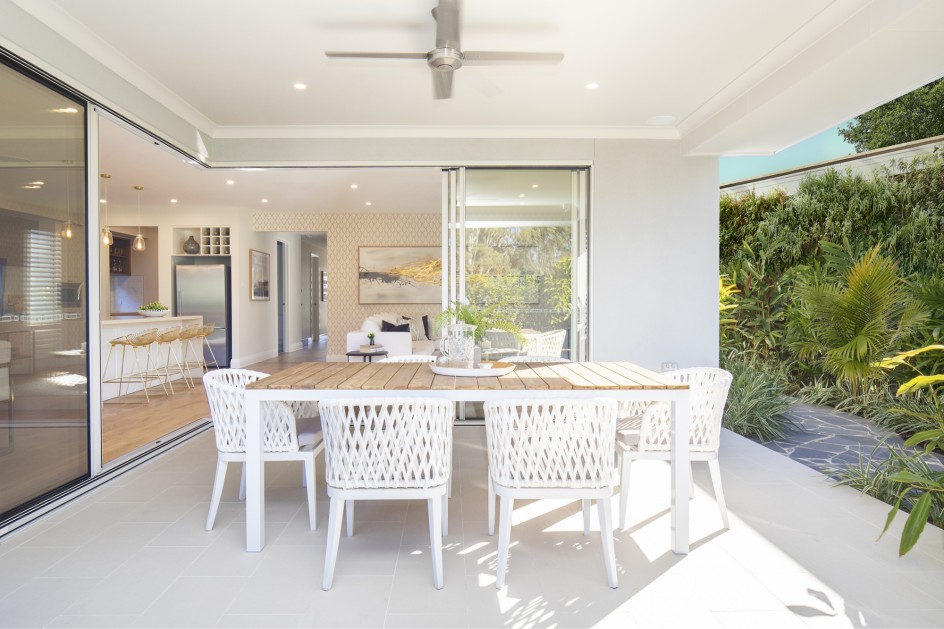 Looking for style, charisma and a home that's a cut above the rest? The luxurious design of the Nautica 36 could be just what you've been searching for.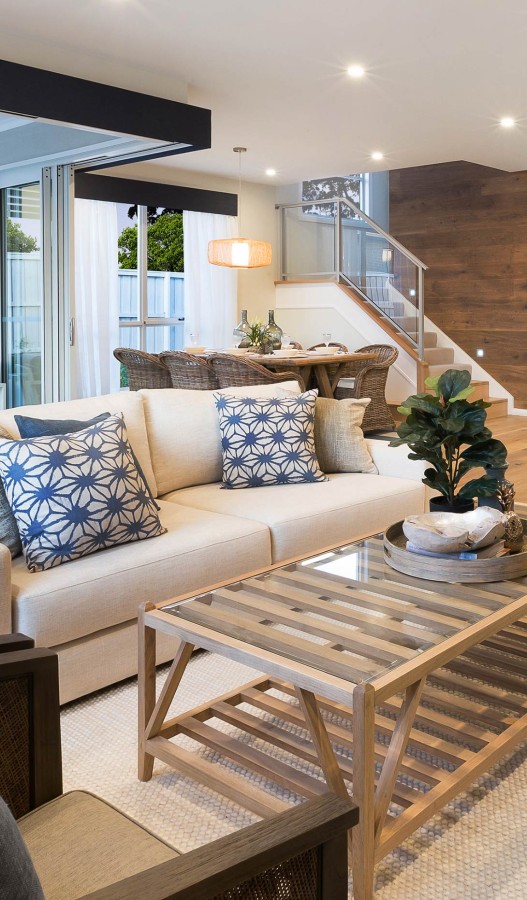 Luxe Facade
Nova 31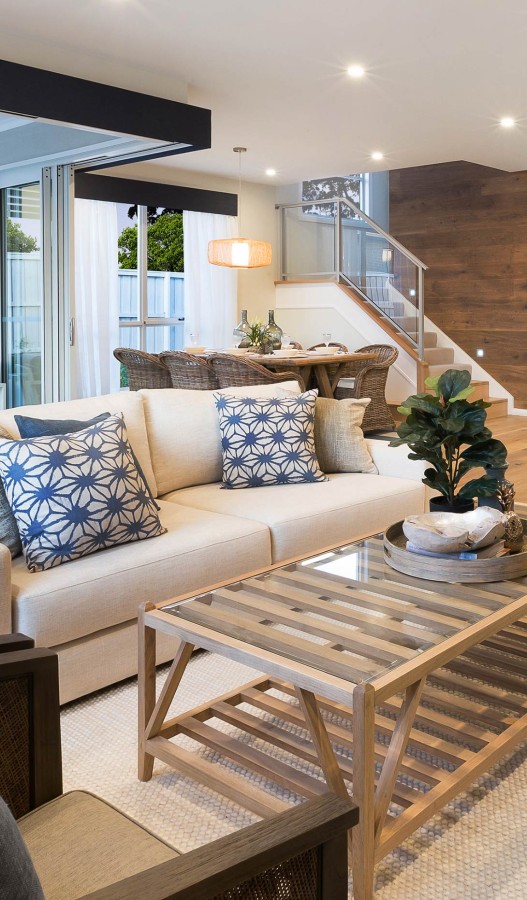 Beaming warmth and welcome, the Nova 31 is an entertainer's dream – the perfect home for special celebrations, memorable family occasions and casual nights at home. You'll never tire of the seamless flow of this design with its airy, open feel flowing between upstairs and down.
LUXE FACADE
Nova 31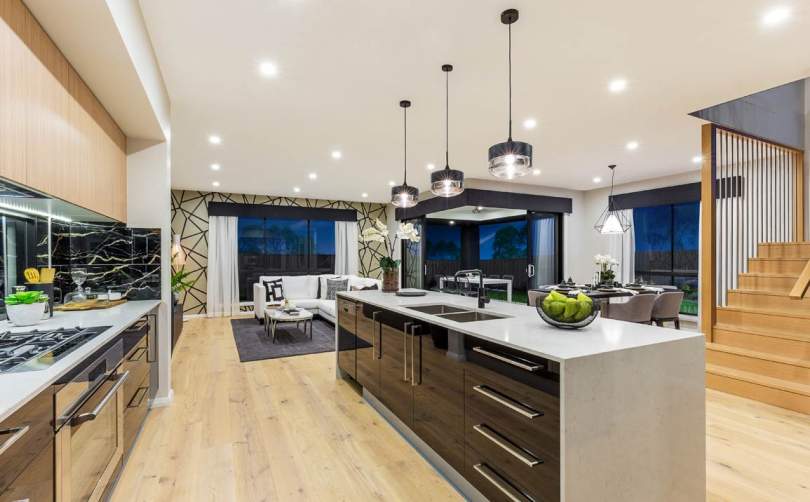 The perfect home for families who cherish time together but also crave their own privacy, the Nova 31 is a standout when it comes to thoughtful spaces and modern conveniences.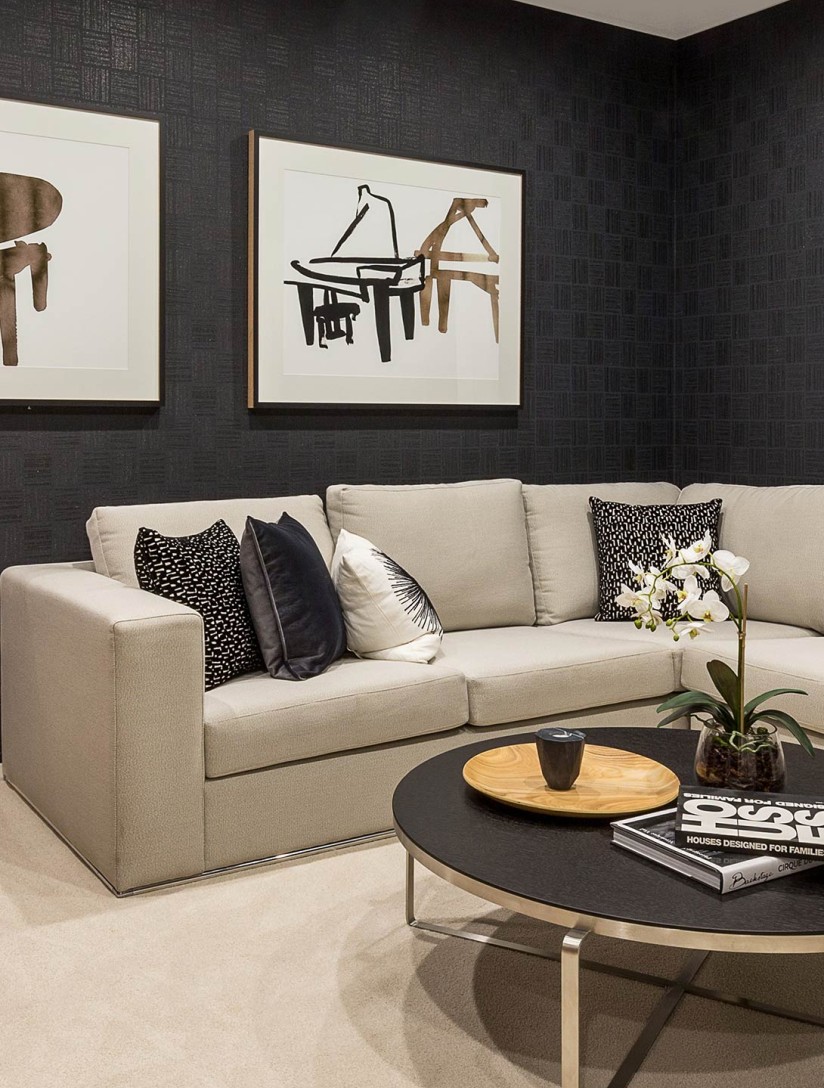 Luxe Facade
Nova 32
The Nova 32 is full of MOJO magic – a beautiful, spacious home that gives families the perfect balance between private areas and warm, welcoming social spaces where everyone can come together.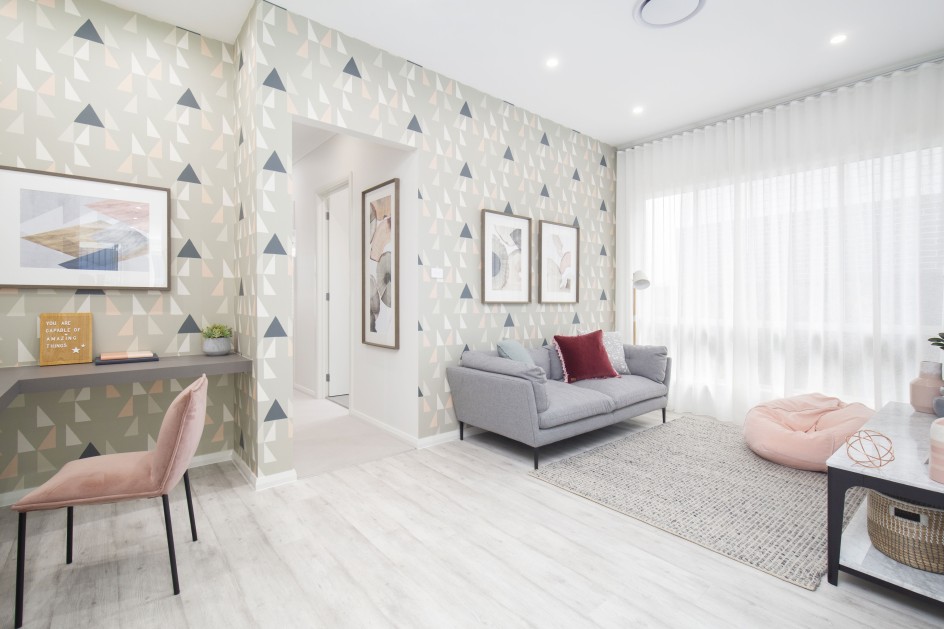 Swansea Facade
Oasis 31 - Split Level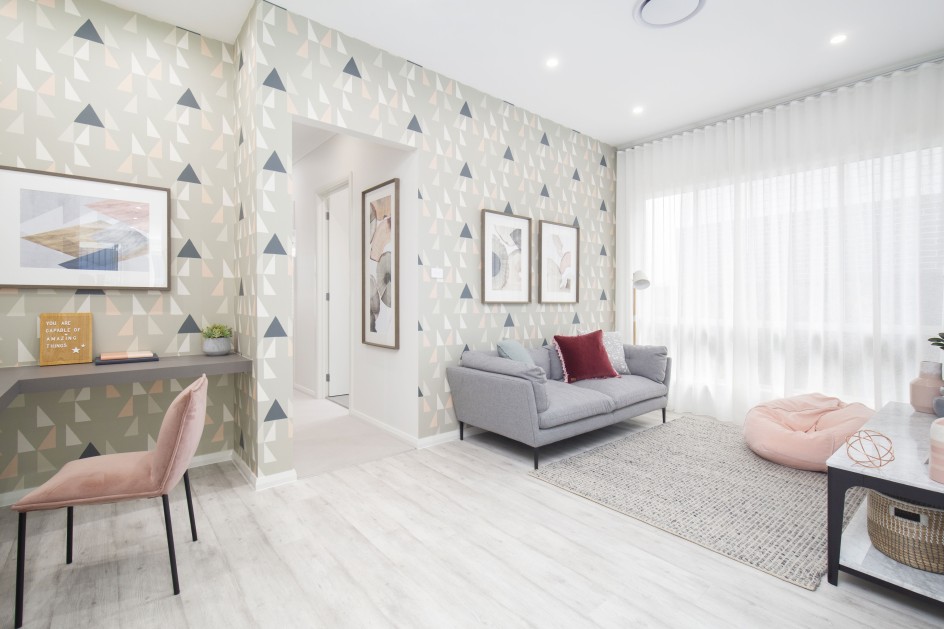 There's something incredibly luxurious about the Oasis 31, with its timeless design, it is the perfect setting for letting a family enjoy, and relax into its generous spaces, making it their own.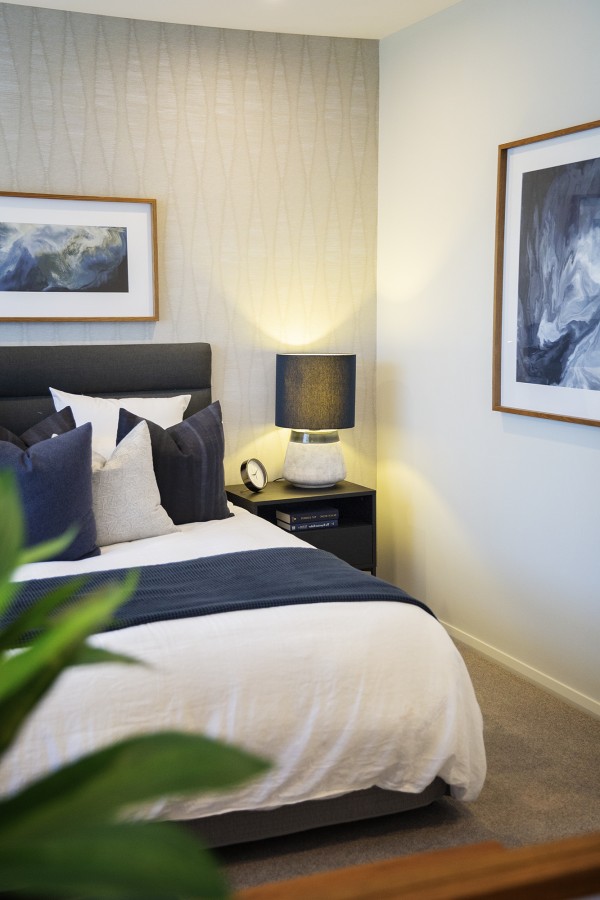 Coast Facade
Rhapsody 28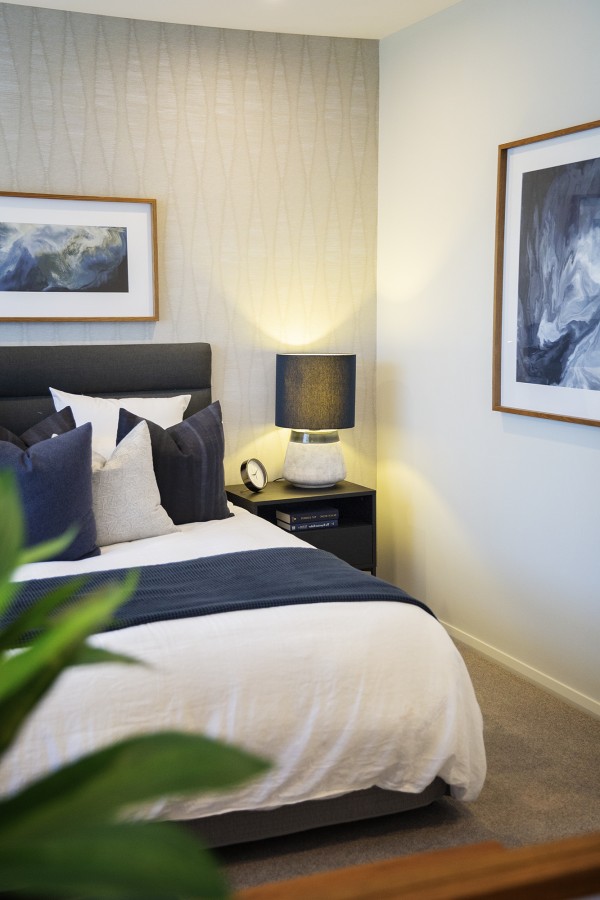 Love the Rhapsody 24 but just need more space? Then you'll be smitten with the Rhapsody 28.
With all the effortless functionality, flexibility and style of its little sister, this home is four squares bigger and gives you a bit more room to move.
Rumba 24 Canvas Facade
There's an easy flow to the Rumba 24 that makes every day special. Modern living is simple, with a floorplan that caters to all the demands of a full and enriching lifestyle – from hectic school mornings to lazy, casual weekends.
TAKE A 3D WALK THROUGH OF THE RUMBA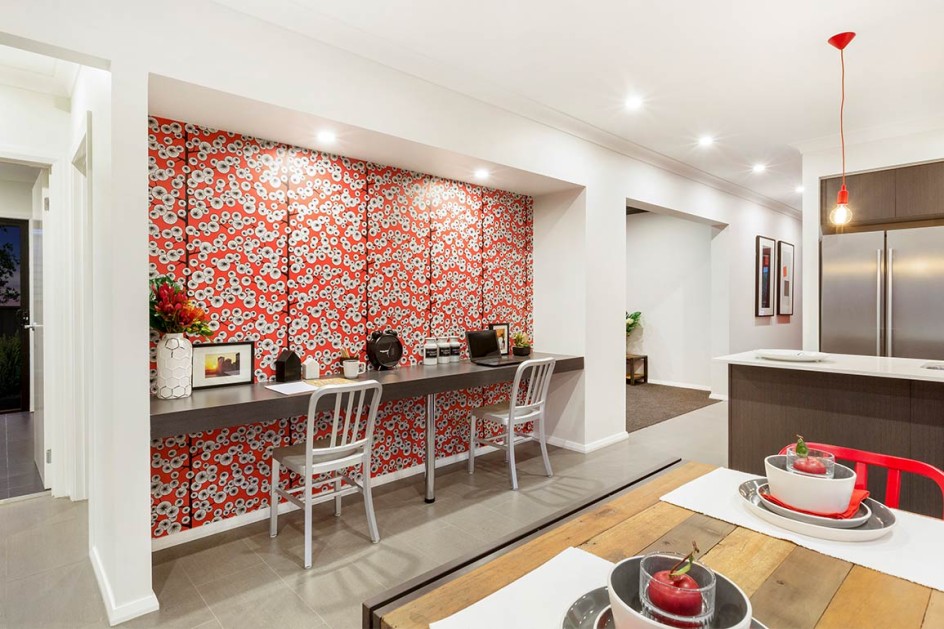 Brava Facade
Rumba 24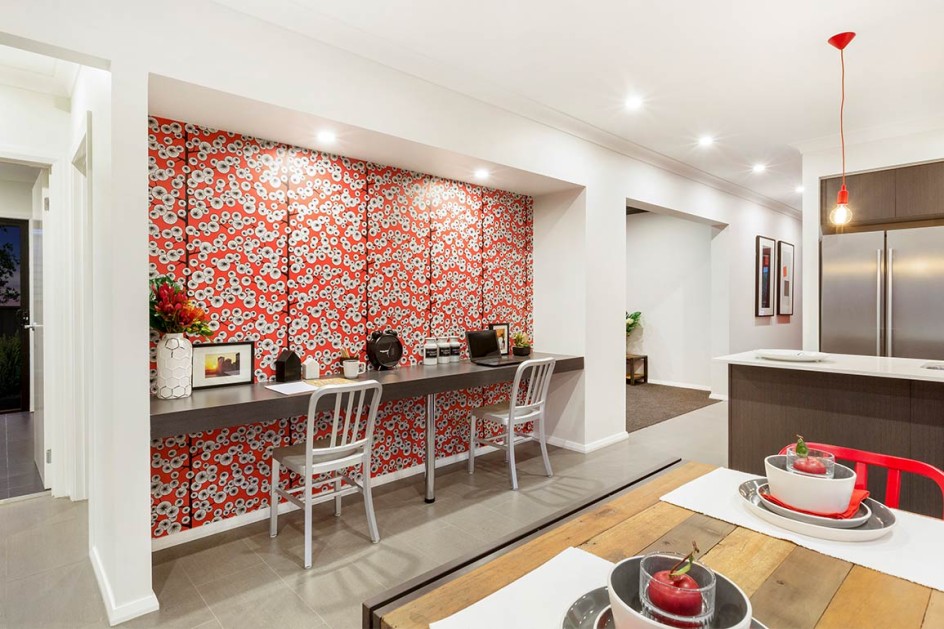 There's an easy flow to the Rumba 24 that makes every day special. Modern living is simple, with a floorplan that caters to all the demands of a full and enriching lifestyle – from hectic school mornings to lazy, casual weekends.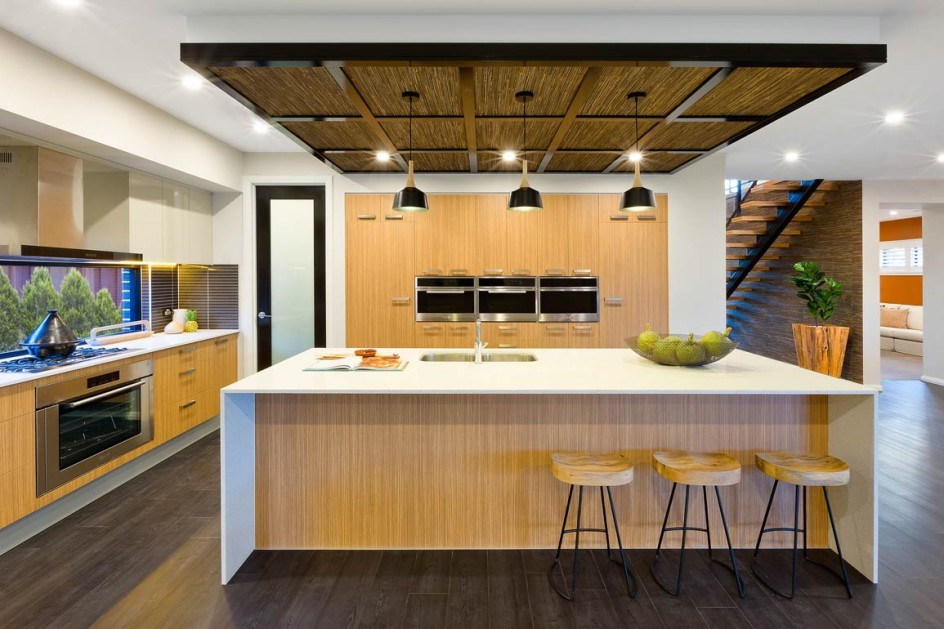 Metro Facade
Soul 39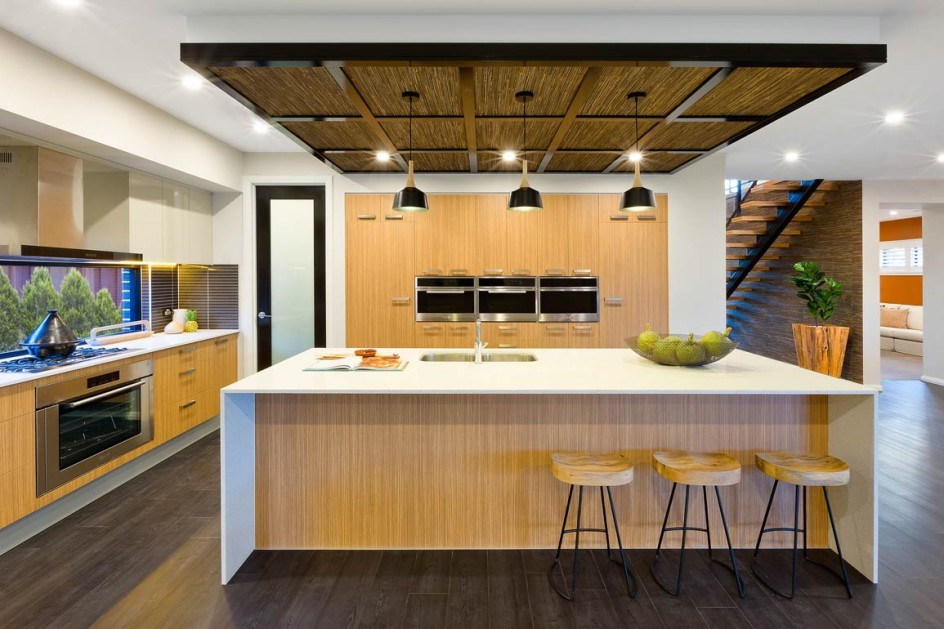 If you are looking for a home that's bursting with personality, practicality and a welcoming vibe, you are going to fall in love with the Soul 39.
Offering simplicity at its best, this streamlined design makes every day living easy.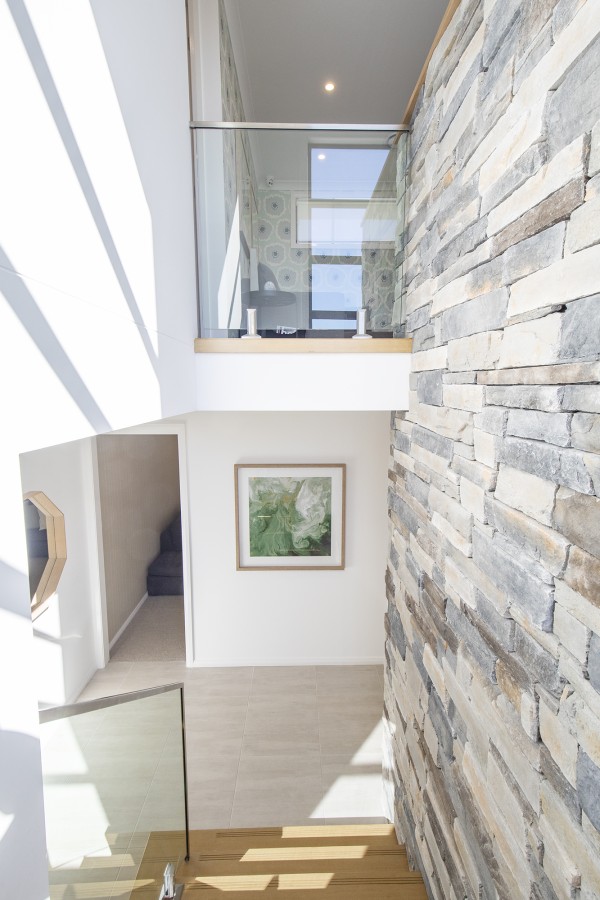 Luxe Facade
Tivoli 30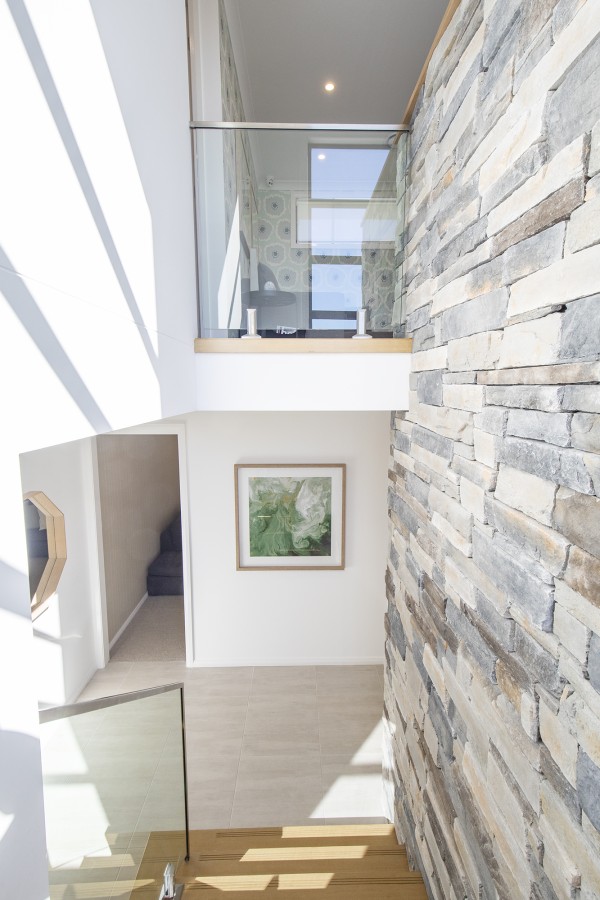 Offering all the beauty and versatility of the Tivoli 27, this 30 square design gives you a bit of extra space, with features and imaginative solutions that make it a home offering exceptional family living on a narrow lot.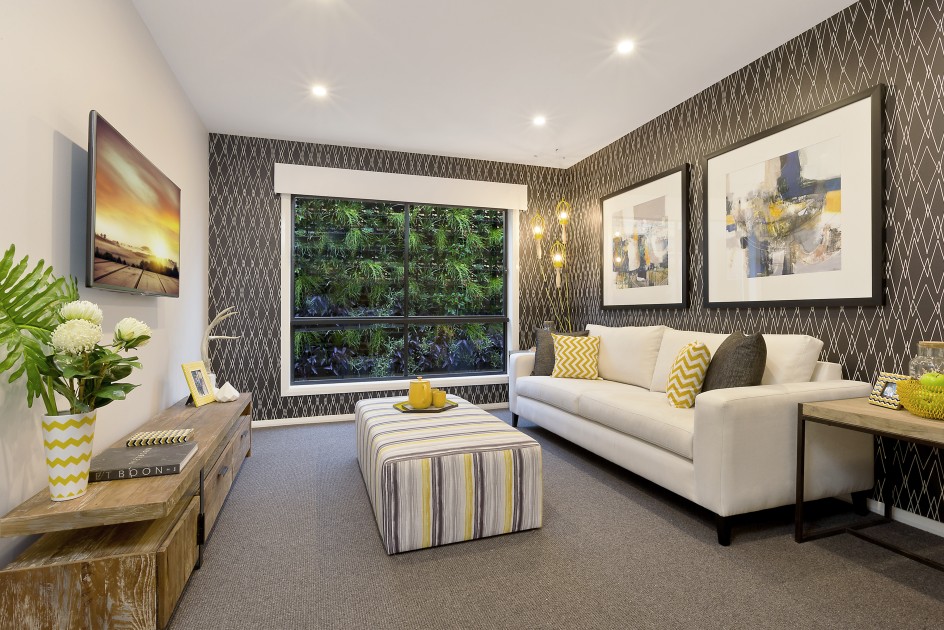 Nuevo Facade
Verve 25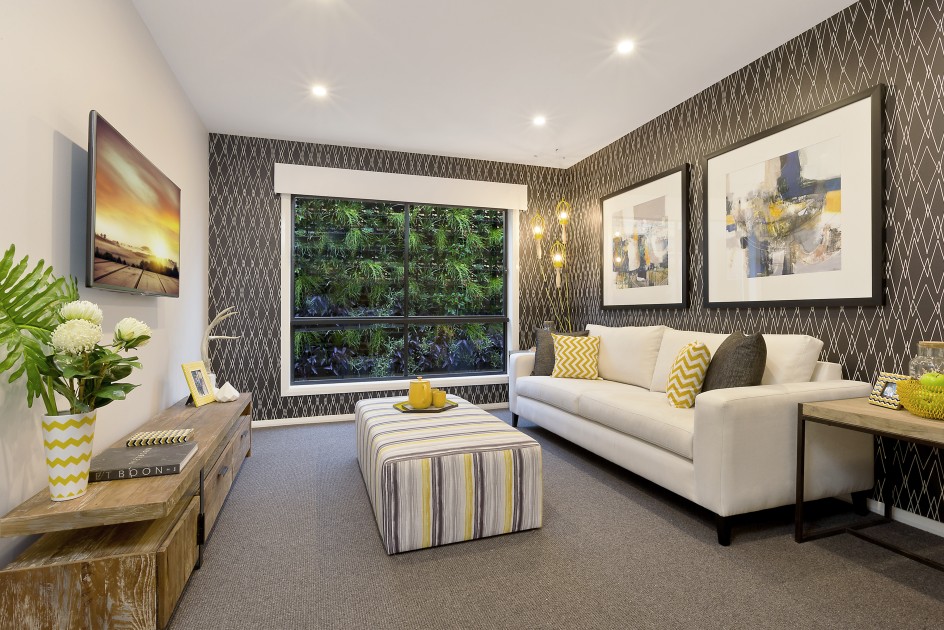 Your family will love making a home in the Verve 25. Alive with flexibility and possibility, it features all the clever detail and thoughtful design that makes everyday living a breeze – however you choose to live!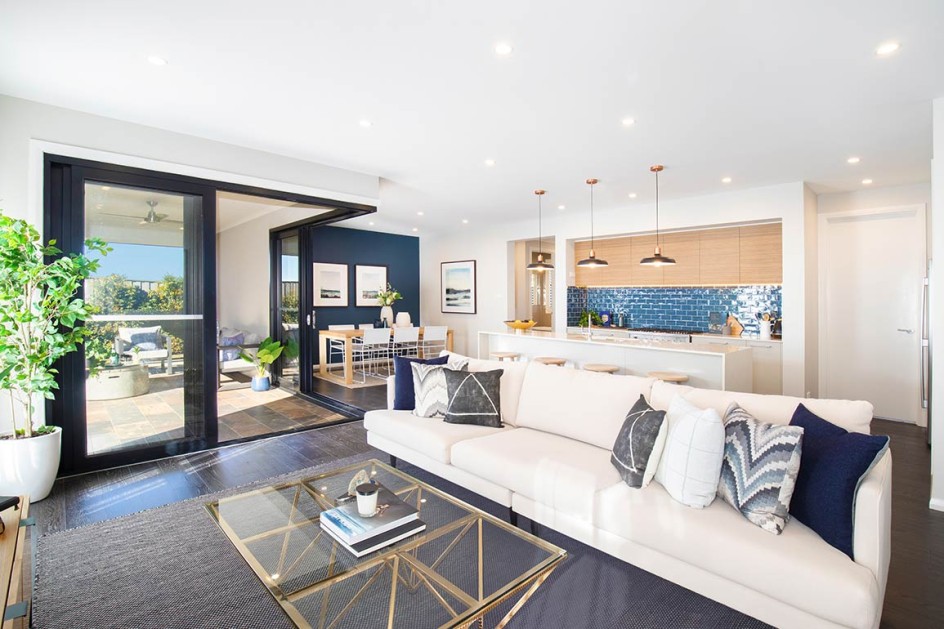 ROMANTIC FACADE
Verve 28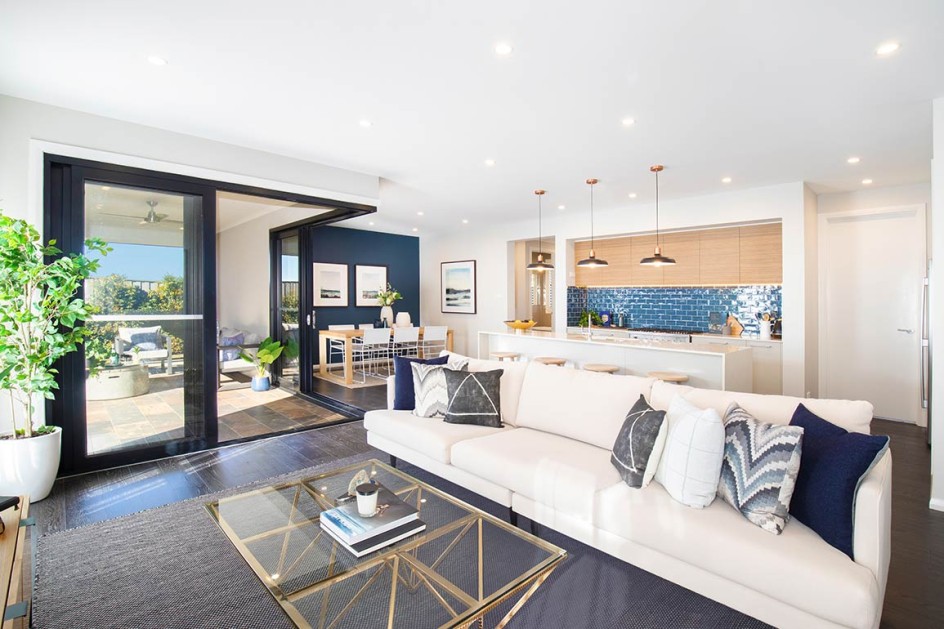 When simple family living is a priority, the Verve 28 is a natural choice. Offering a seamless, easy flow, it really has everything today's family needs in a busy, active world. Timeless design has created the perfect distinction between the accommodation retreats and the breezy indoor-outdoor entertaining space, promising a lifetime of relaxed, easy living!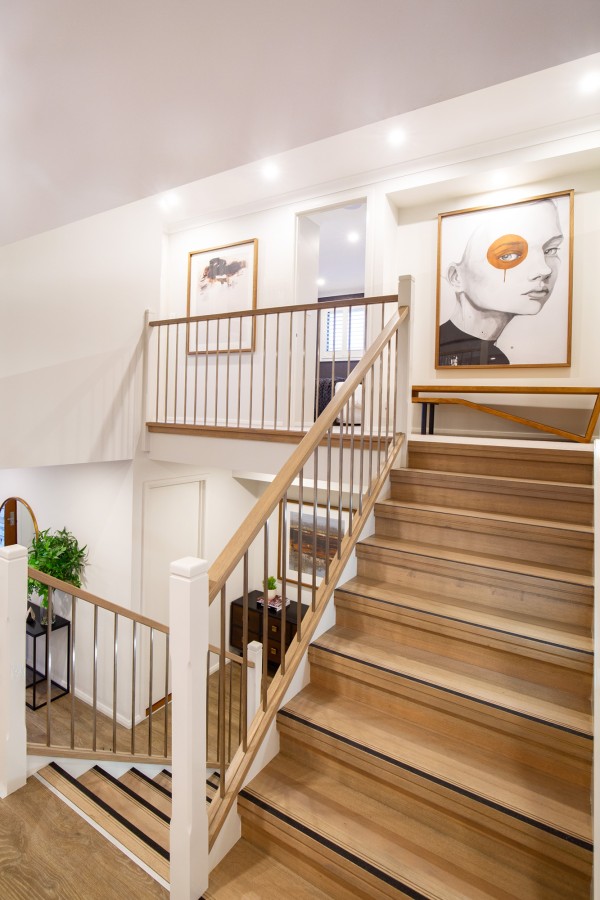 Contemporary Facade
Trilogy 35 Tri-Level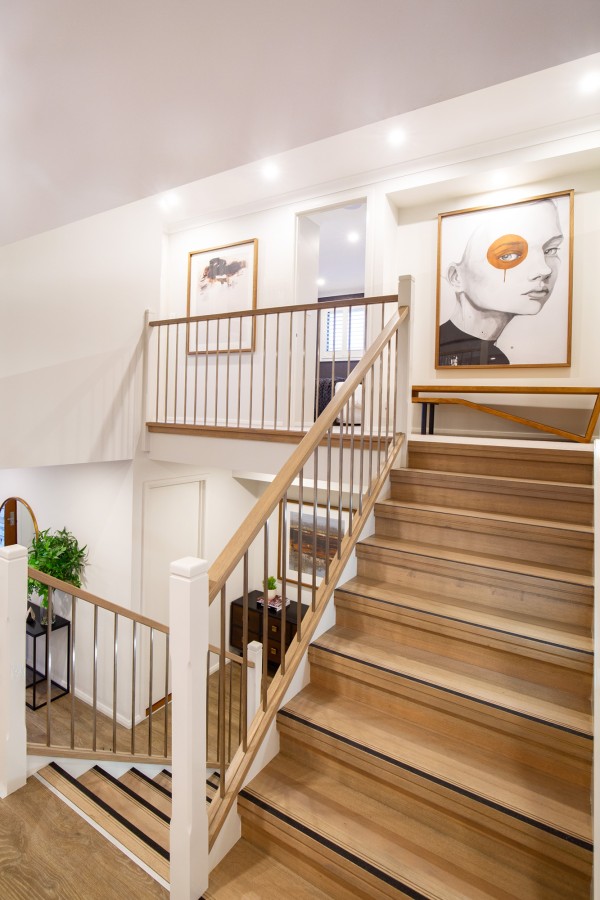 This beautiful split-level design nestles comfortably on your lot, giving your home beautiful street appeal and a style you'll always love coming home to.