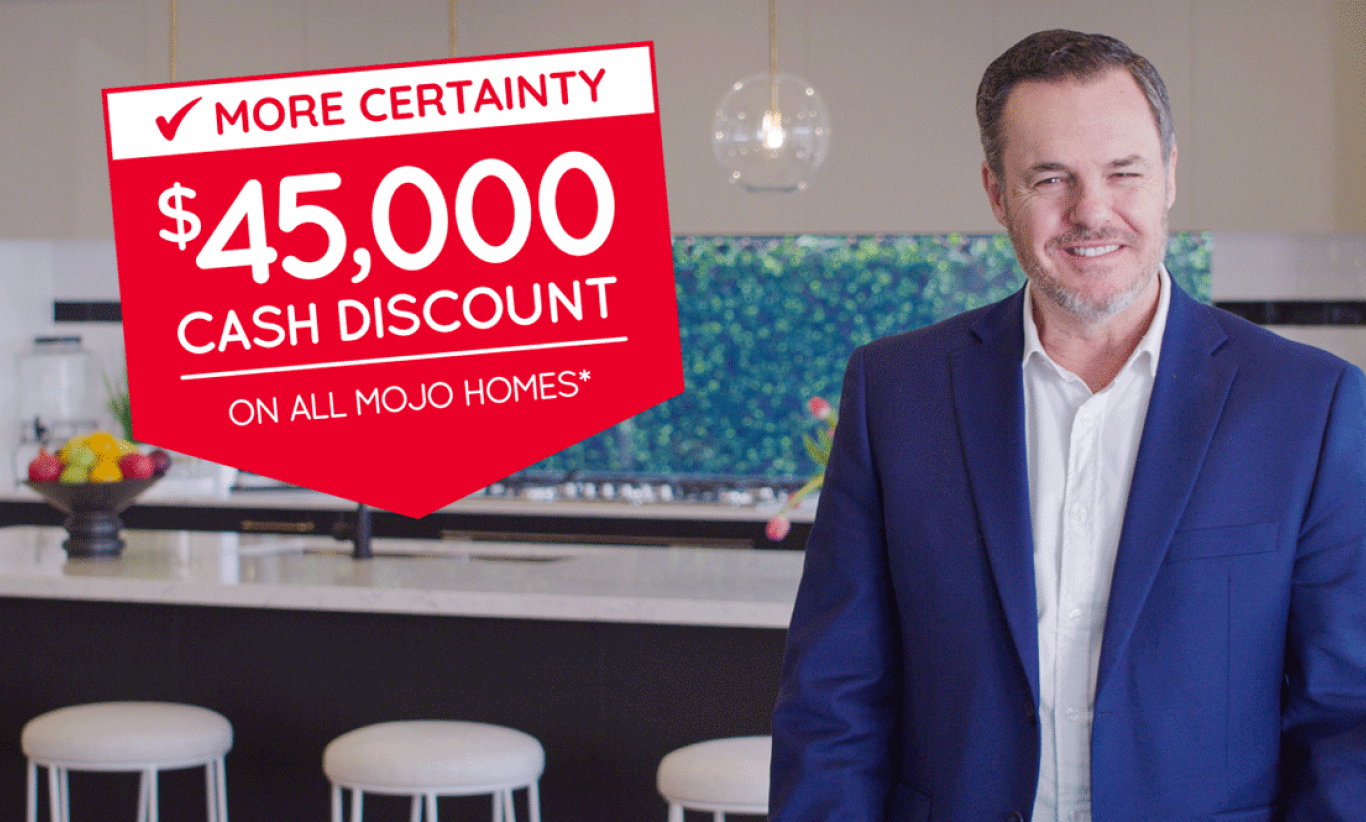 The last couple of months have seen a lot of Aussies put their dream of owning a new home on hold.
To help you get your dream back on track, we're offering an incredible $45,000 cash discount* on all new homes!
On top of that, you'll also get a FREE fixed price quote, 20-month fixed pricing and more choice than ever.
REQUEST YOUR FREE FIXED PRICE QUOTE NOW
MORE Reasons to Build with MOJO:
​​​​​​☑ $45,000 CASH DISCOUNT* off ALL homes
​​​​​​☑ FREE fixed price quote
​​​​​​☑ 20-month fixed pricing (in lieu of the offered 12 months) from the date your deposit was paid or;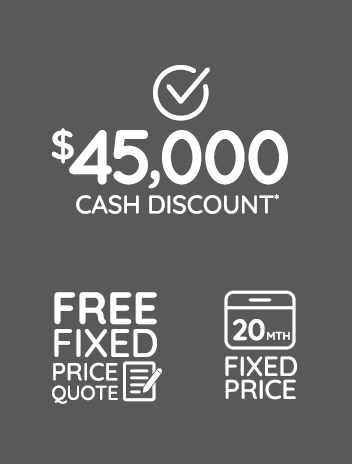 $45,000 Cash Discount
Is just the start...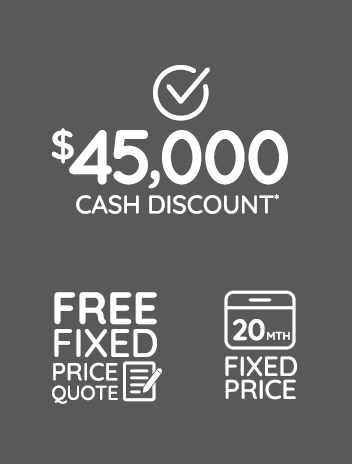 It's all part of our promise that you'll get MORE at MOJO. More certainty. More value. More confidence. And more inclusions as standard.
To discover what makes MOJO NSW's most exciting home builder, drop into a display home near you or take a virtual tour on our website.
REQUEST YOUR FREE FIXED PRICE QUOTE NOW
*Terms and conditions: The $45,000 discount promotion runs from 10:00am 9 May 2020 to 30 June 2020 at 5:00pm (AEST). This promotion cannot be used in conjunction with any other promotions offered by MOJO Homes. A $45,000 discount will be applied to the advertised list price of designs applicable at 9 May 2020. The $45,000 discount will be secured by payment of the non-refundable $5,000 Proposal acceptance fee within 14 days of the Proposal being issued and entering into a Building Agreement within 90 days of the Proposal issue. The $45,000 discount will apply to the Building Agreement only in any applicable house and land package. The $45,000 discount is not transferable or exchangeable and cannot be taken as cash. For detailed information regarding this promotion and home pricing, please talk to one of our New Home Sales Consultants. Mojo Homes Pty Ltd ABN 31 166 754 696 BLN:269829C