Samba
Samba 22
If you love entertaining, you'll be thrilled with the clever design of the Samba 22! Warm, open and inviting, this home offers all the space you need to host happy occasions from big celebrations to cosy, family get-togethers. Throw open the doors to the Outdoor Living from the spacious, open-plan Kitchen/Living/Dining and it's a good time waiting to happen. As an added bonus, there's an additional living area in the nearby Home Theatre, with its thoughtful location making it perfect for a quiet hideaway or as part of the main action.
Floor Plans
Available sizes
Enlarge floor plan
Flip floor plan
Rotate 90 degrees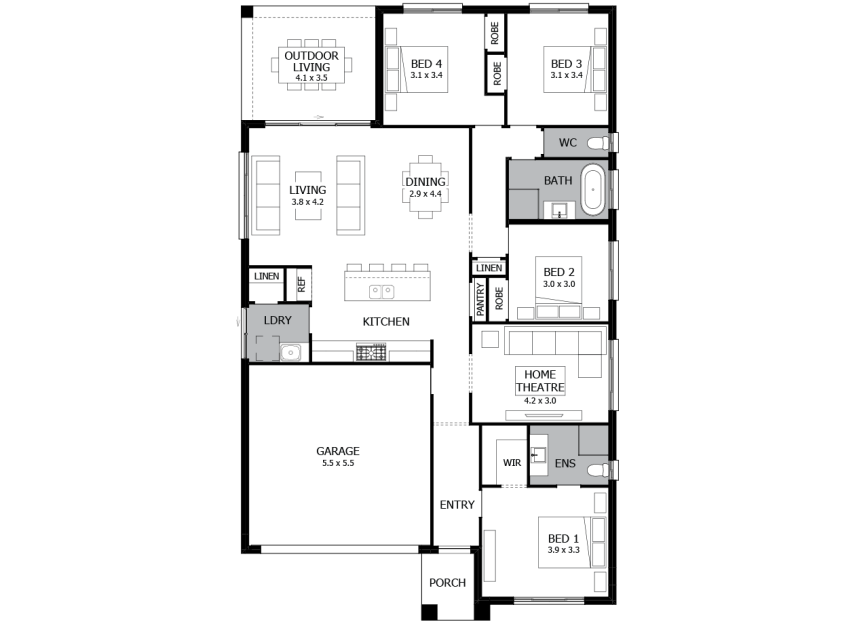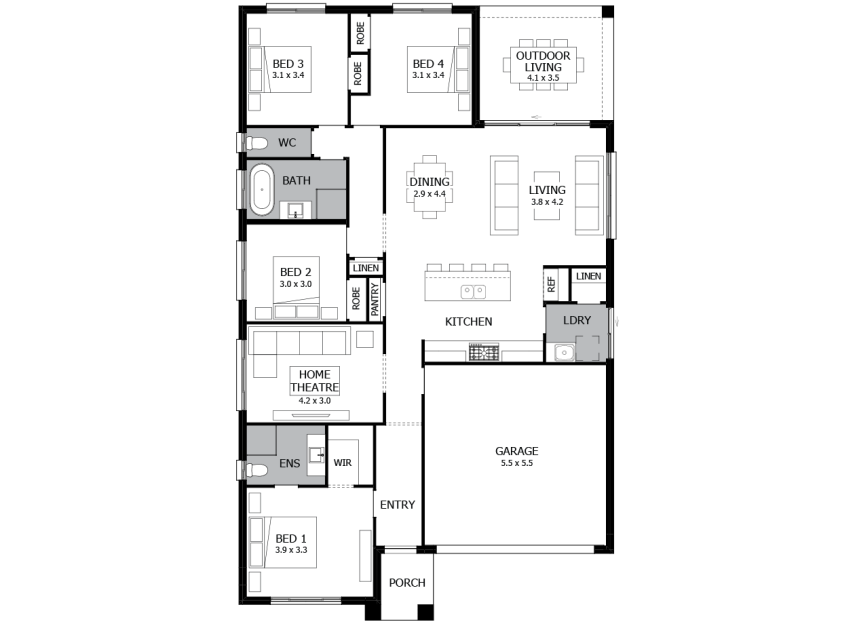 Width
11.39m
Length
18.20m
Total
199.80m²
Room Dimensions
Outdoor Living
4.1 x 3.5m
Additional Features
Walk-In Robe
Walk-In Linen
Home Theatre
Outdoor Living
Note: Floor plan will differ slightly with application of different facades. Room dimensions detailed above reflect the Standard plan only and will vary for Click-On options, refer to plans for exact dimensions. Block widths required differ from area to area, are indicative only and subject to council guidelines and developer requirements. Please check with your New Home Sales Consultant for details in your area. Total (m²) area includes Outdoor Living area.
x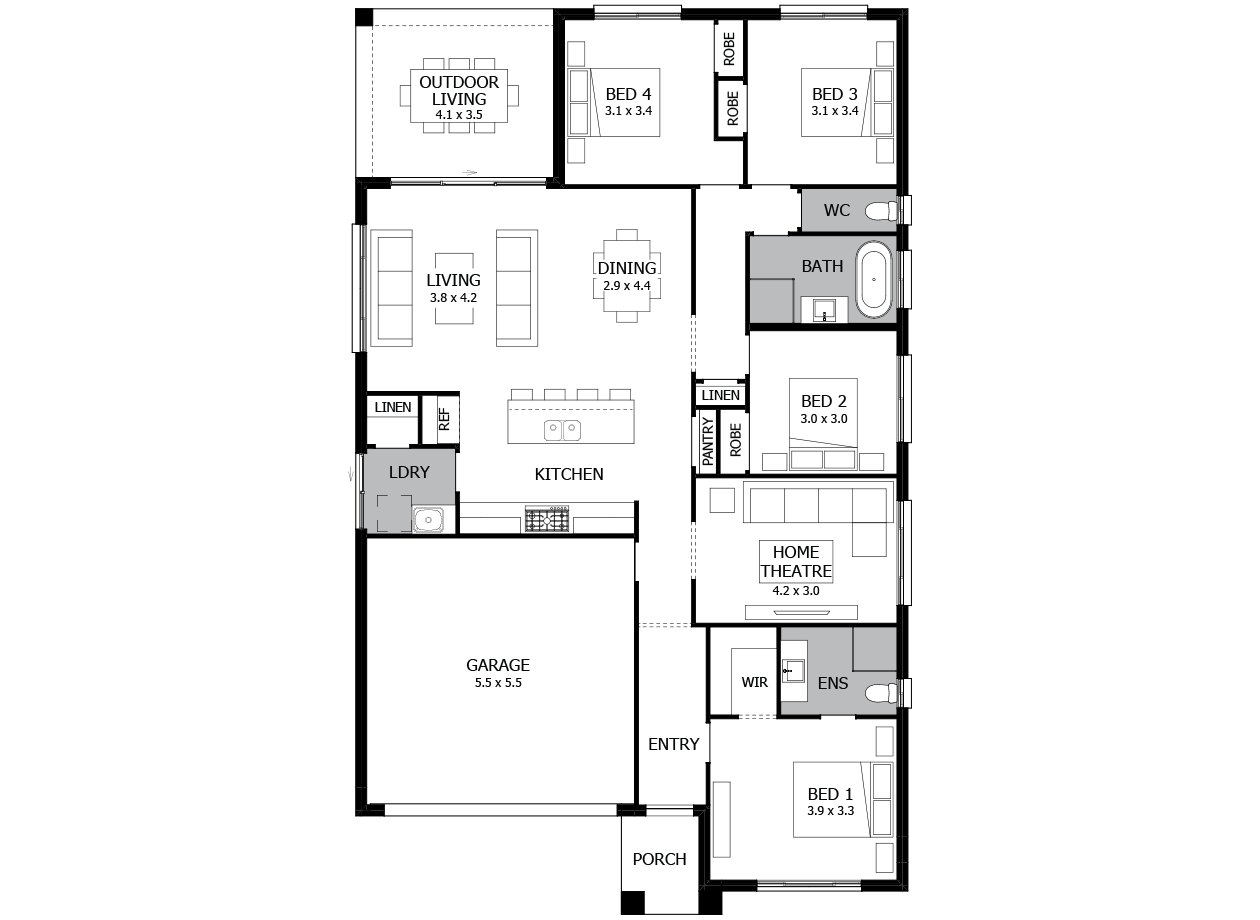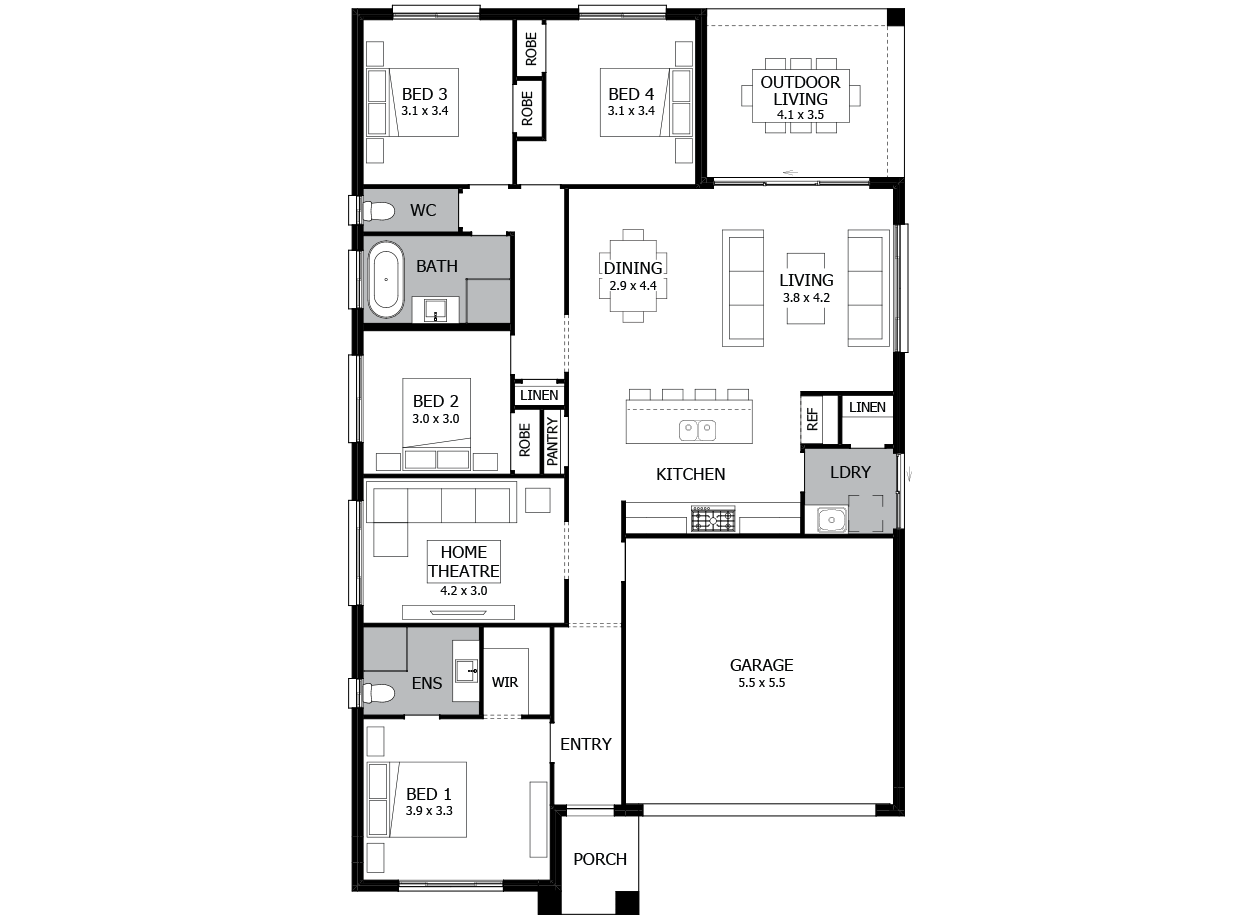 Facades
Note: Images of facades shown are a guide only. Material finishes, dimensions and colours shown are purely an expression of the artist and subject to change depending on availability and design updates. Please refer to our current price list and specifications for façade finishes allowed in published price.