Positano - Affordable Home Design
The Positano is a practical design where modern living is maximised for a narrow block.
A perfect design for entertaining guests, with spacious Living/Dining/Kitchen opening up onto the Outdoor Living, allowing easy flow to the backyard for celebrations. The three bedrooms are divided, with the private Master Suite and Ensuite at the rear, while two cleverly designed Bedrooms with Built-In Robes are positioned towards the front of the Home.
Close by, separating the Bedrooms and Entertainment areas is the well-positioned family Bathroom and separate WC.
Floor Plans
Available sizes
Enlarge floor plan
Flip floor plan
Rotate 90 degrees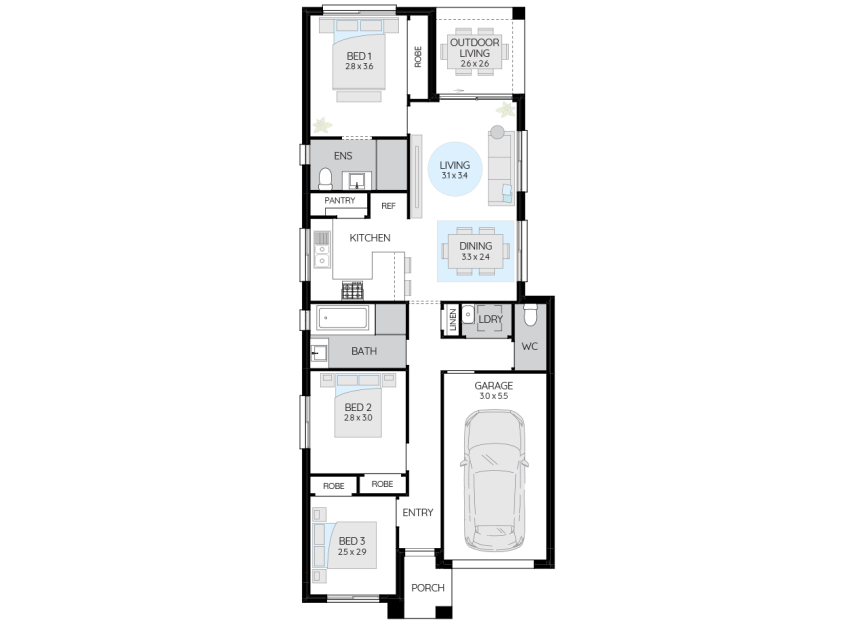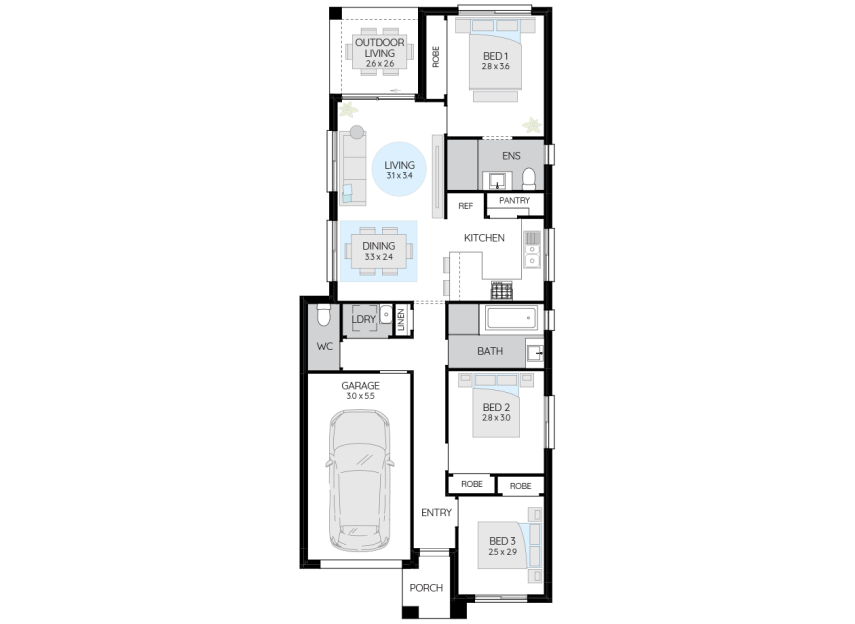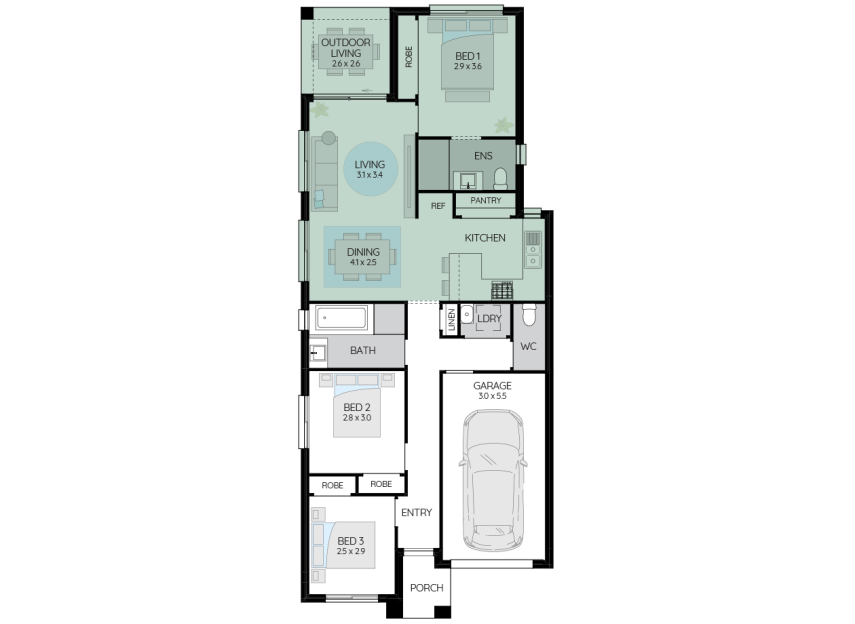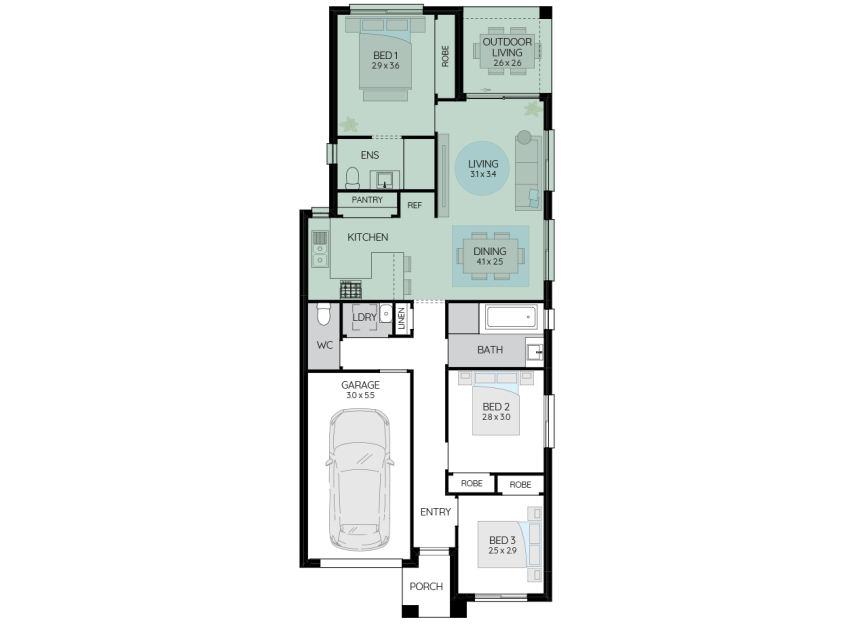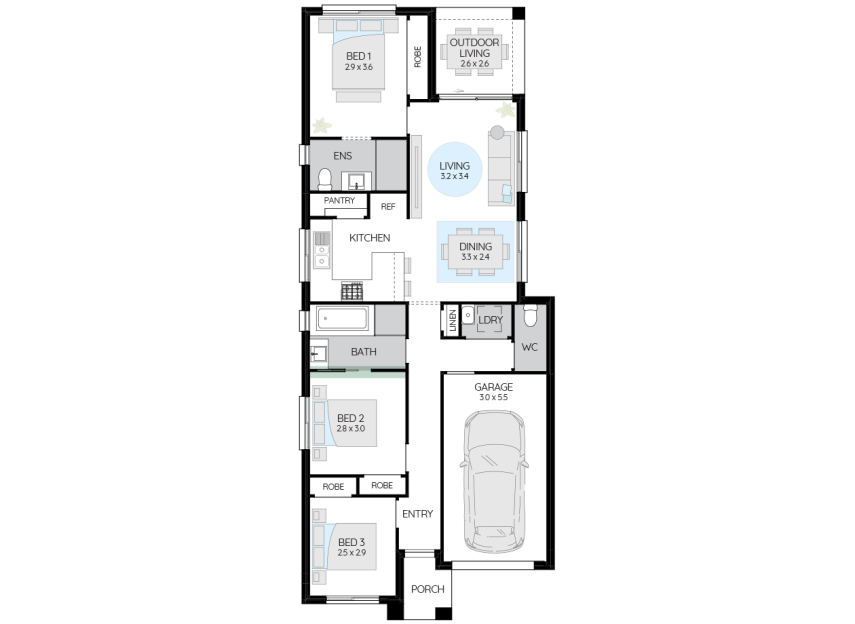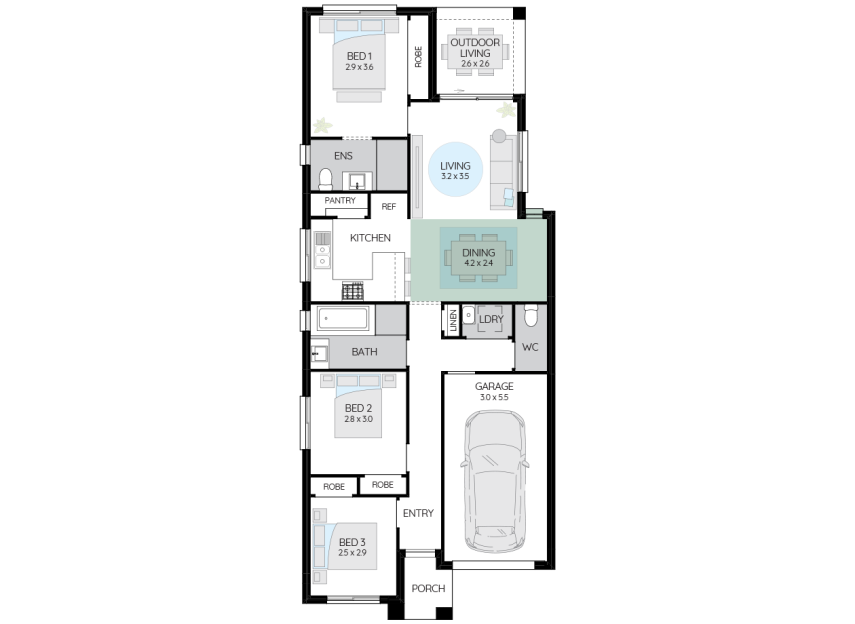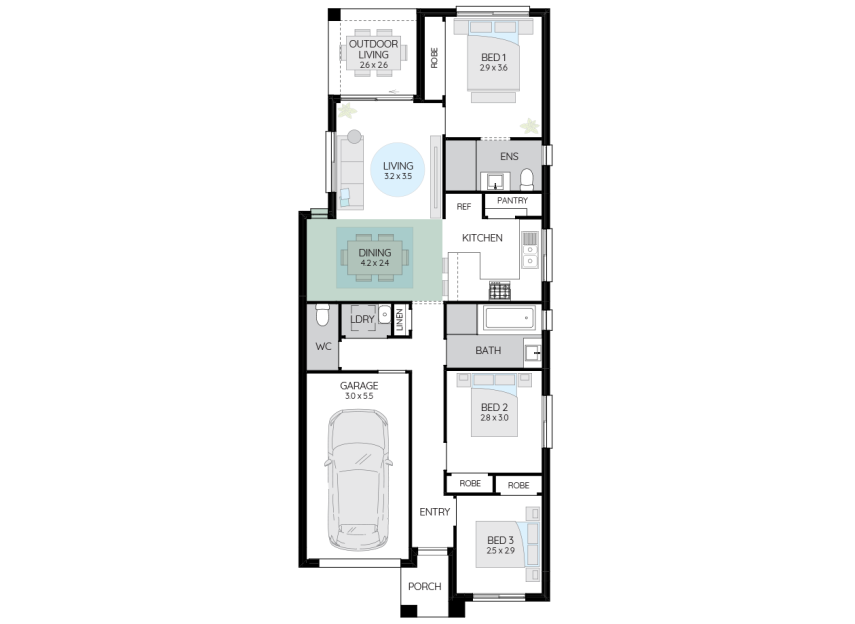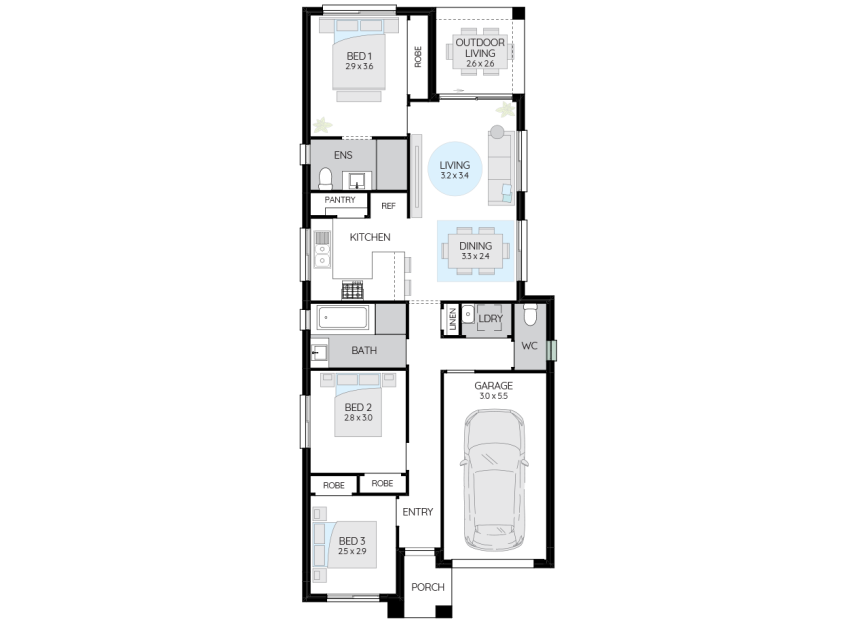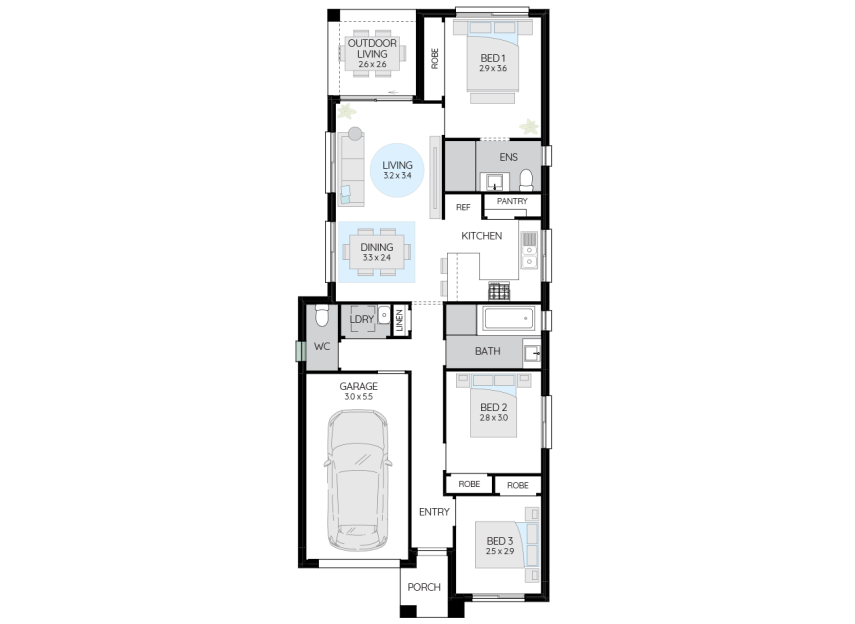 Width
7.40m
Length
17.50m
Total
119.99m²
Room Dimensions
Outdoor Living
2.6 x 2.6m
Note: Floor plan will differ slightly with application of different facades. Room dimensions detailed above reflect the Standard plan only and will vary for Click-On options, refer to plans for exact dimensions. Block widths required differ from area to area, are indicative only and subject to council guidelines and developer requirements. Please check with your New Home Sales Consultant for details in your area. Total (m²) area includes Outdoor Living area.
x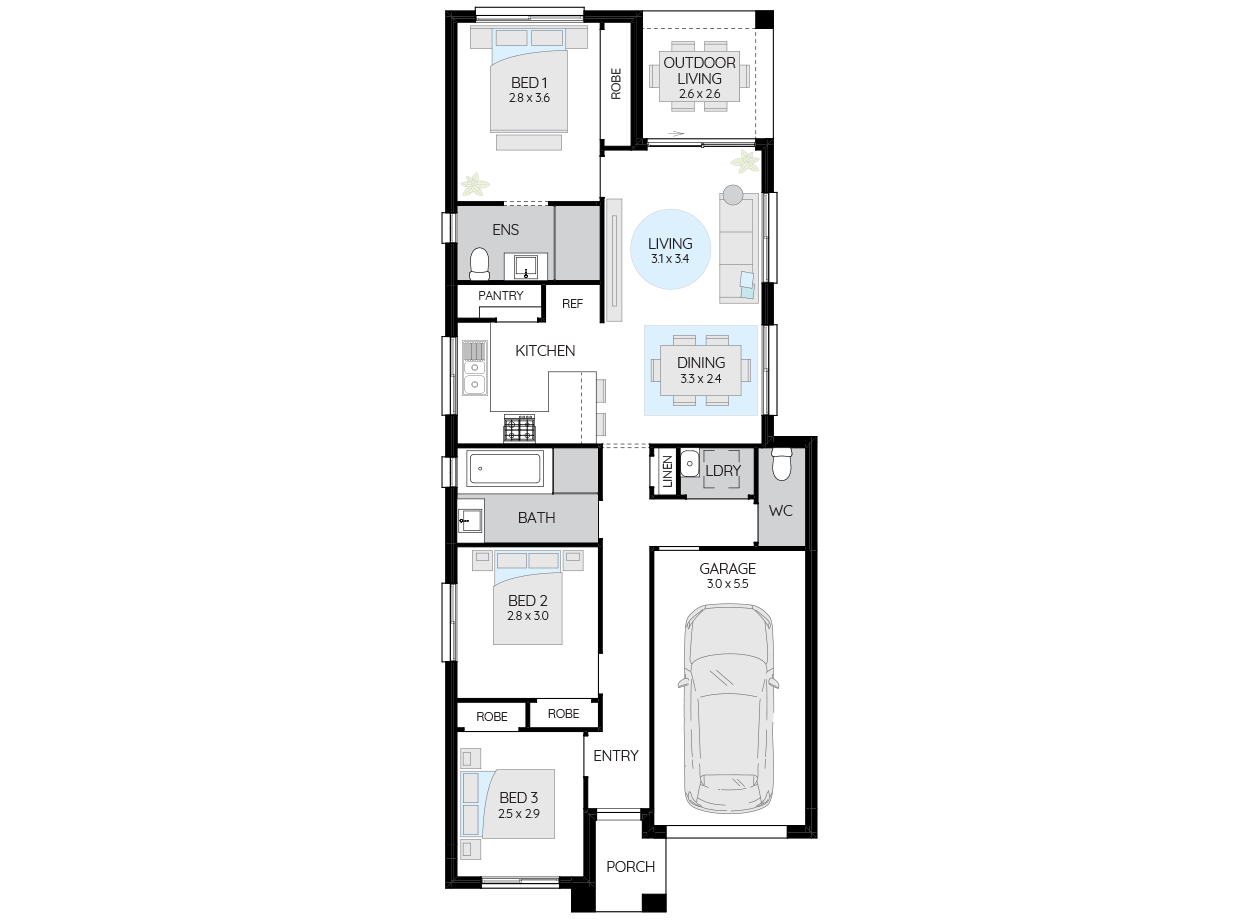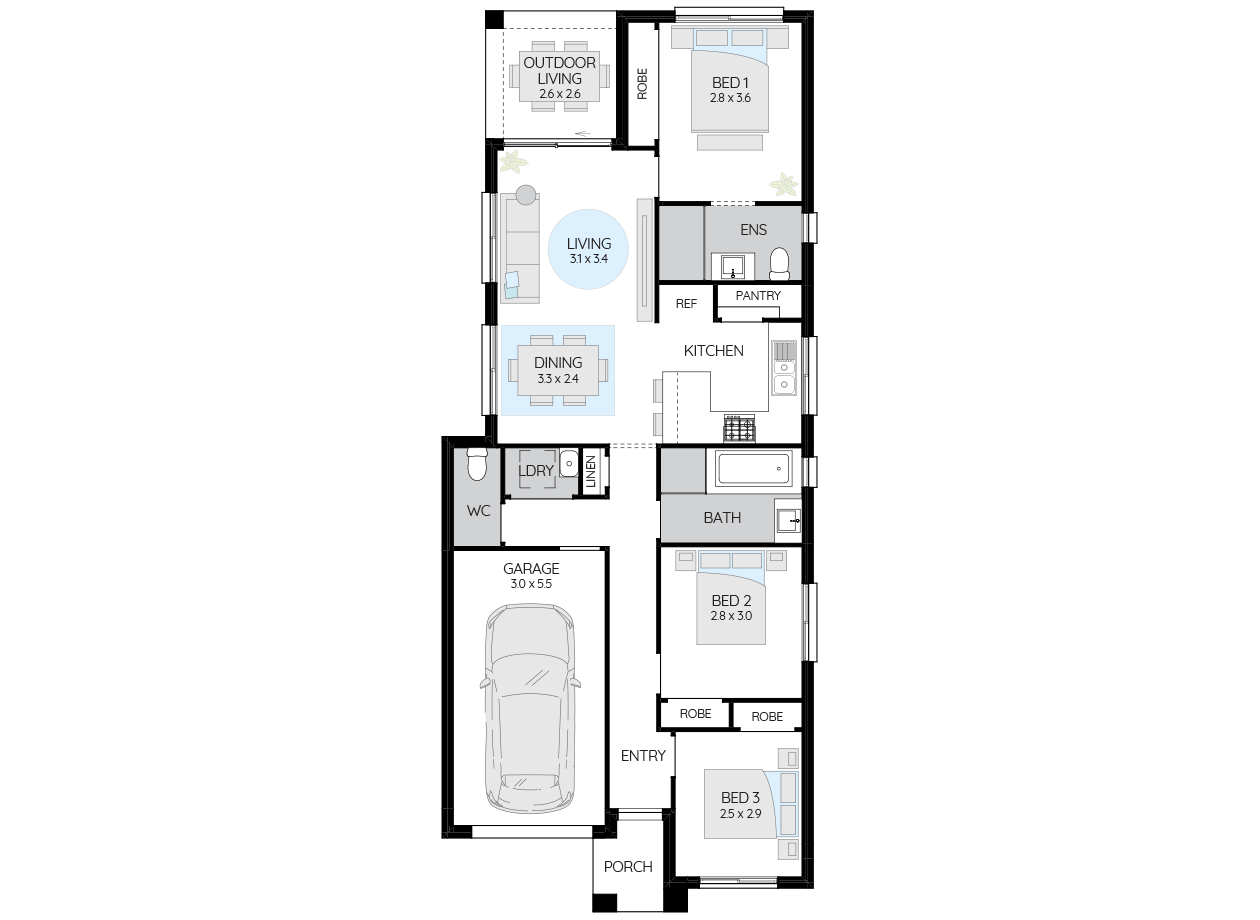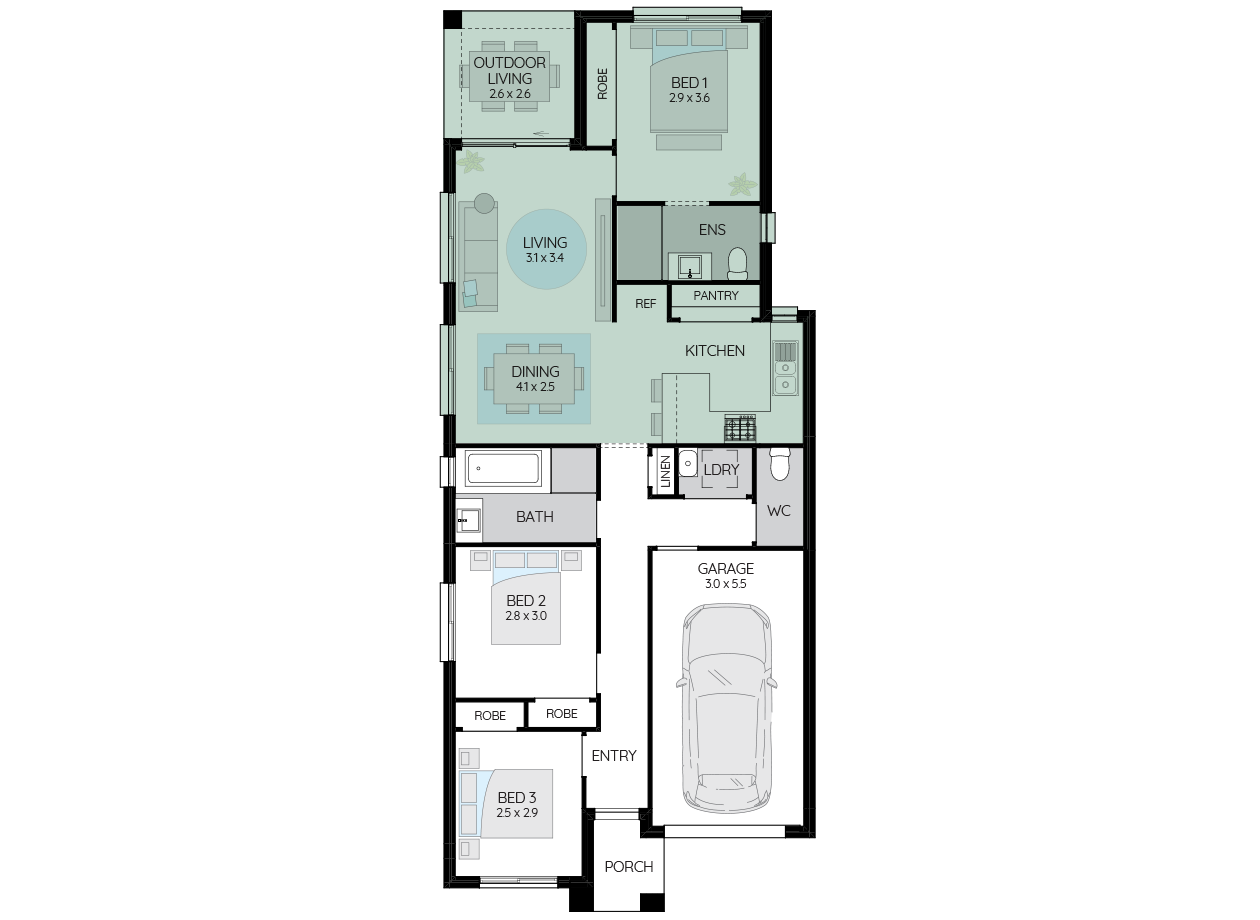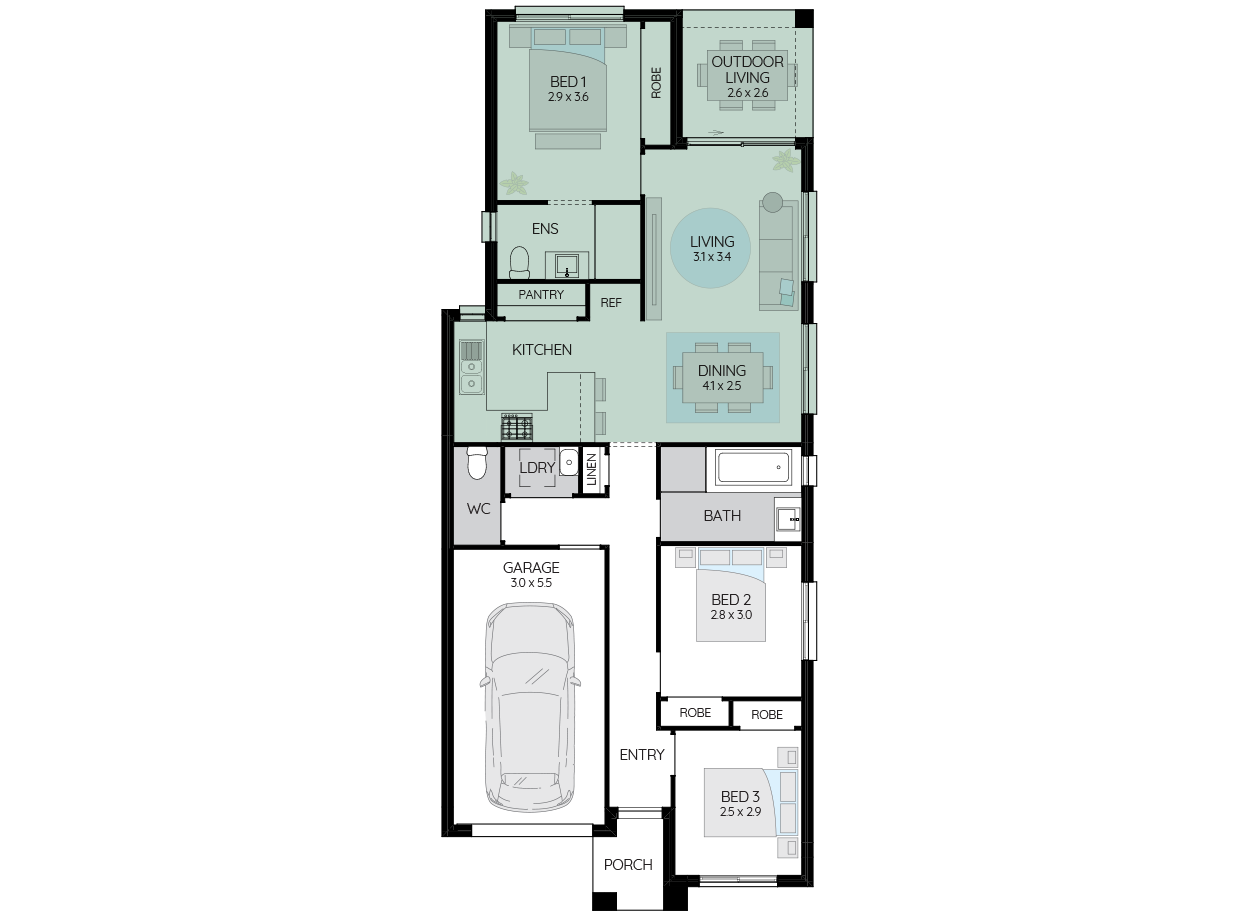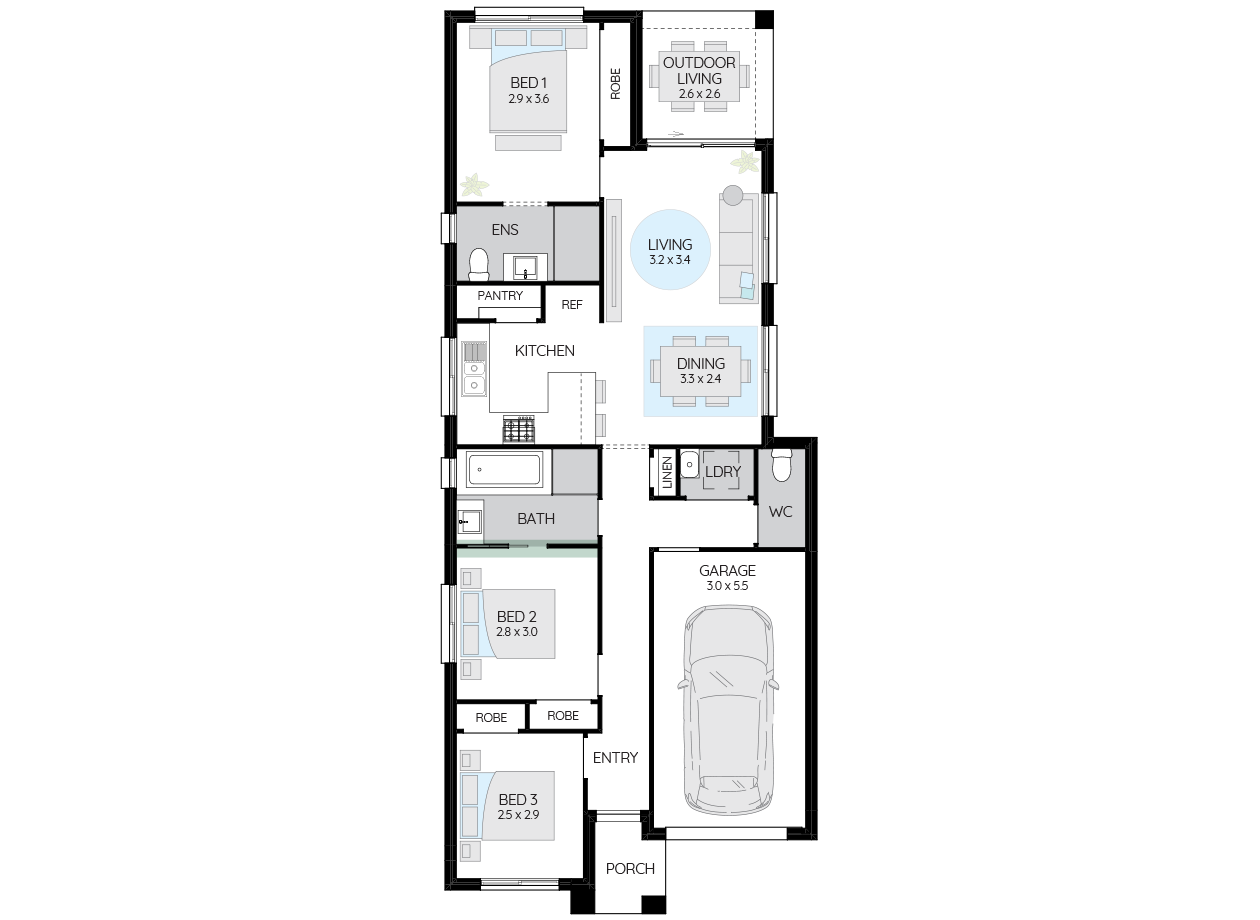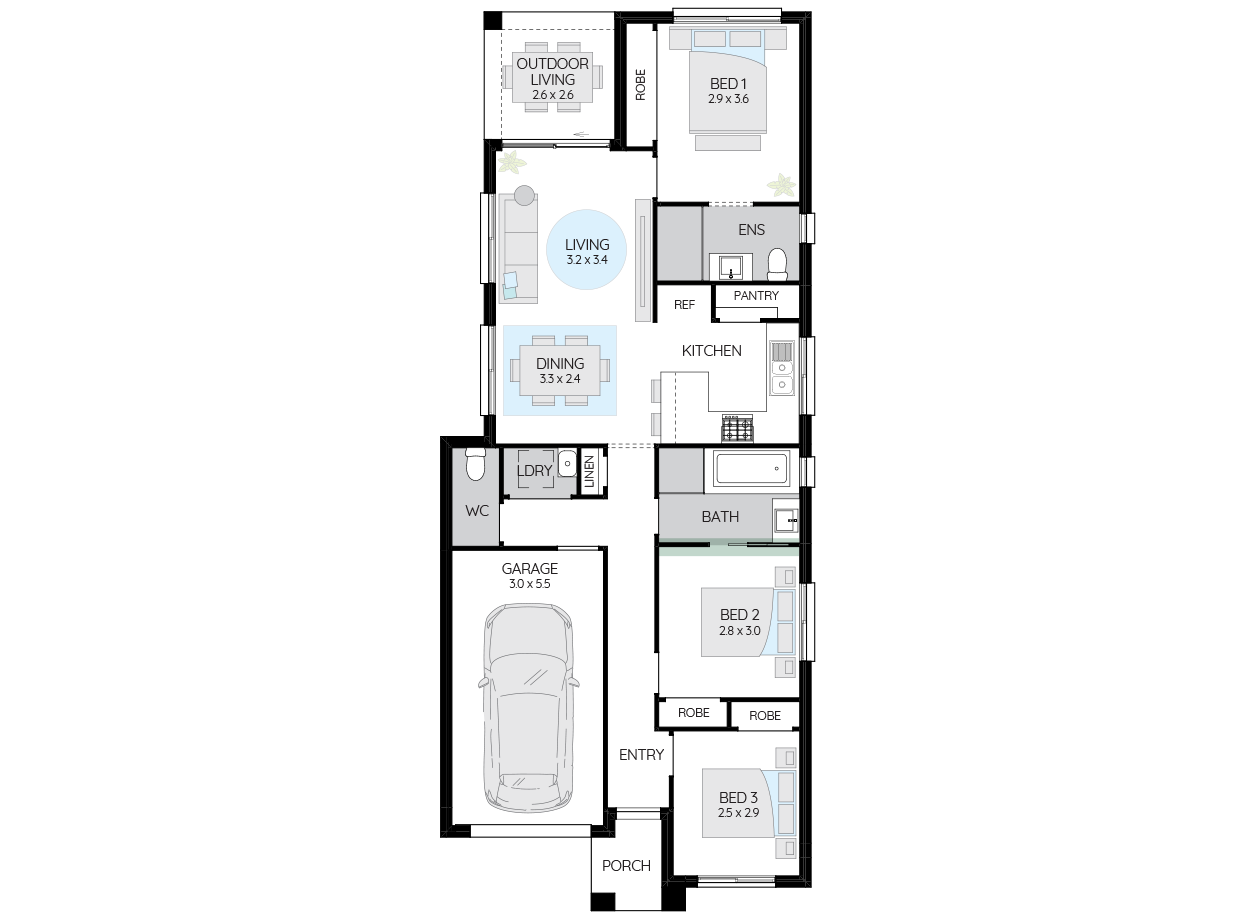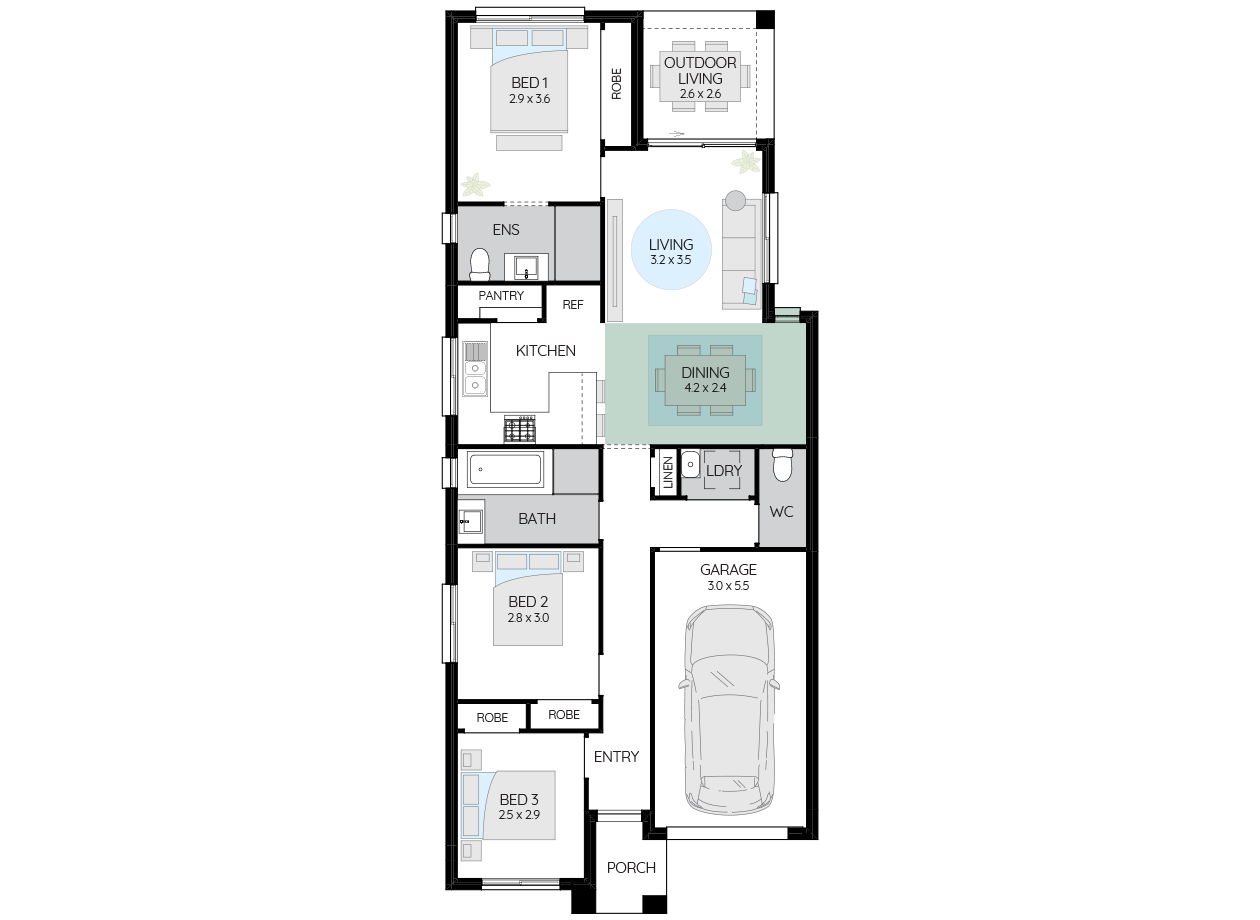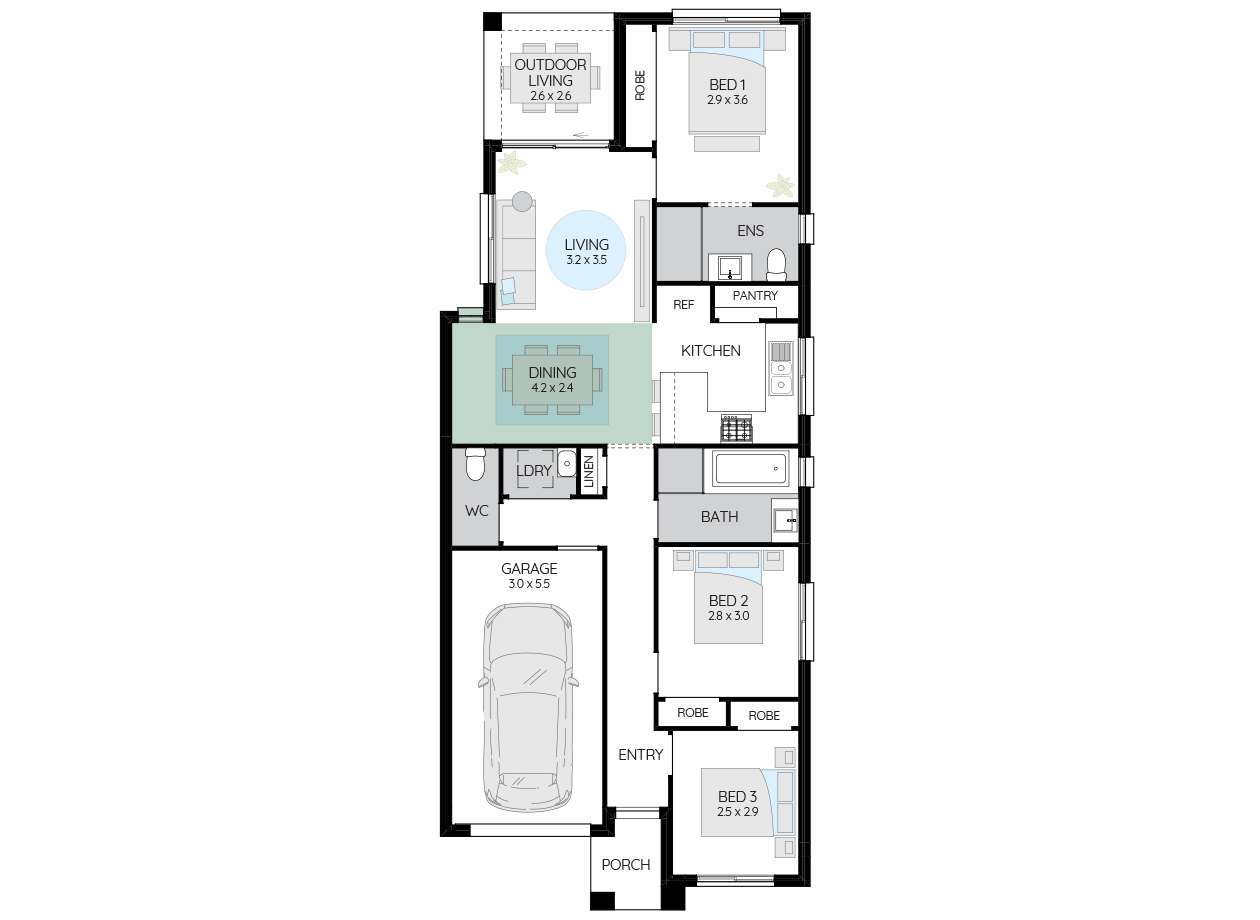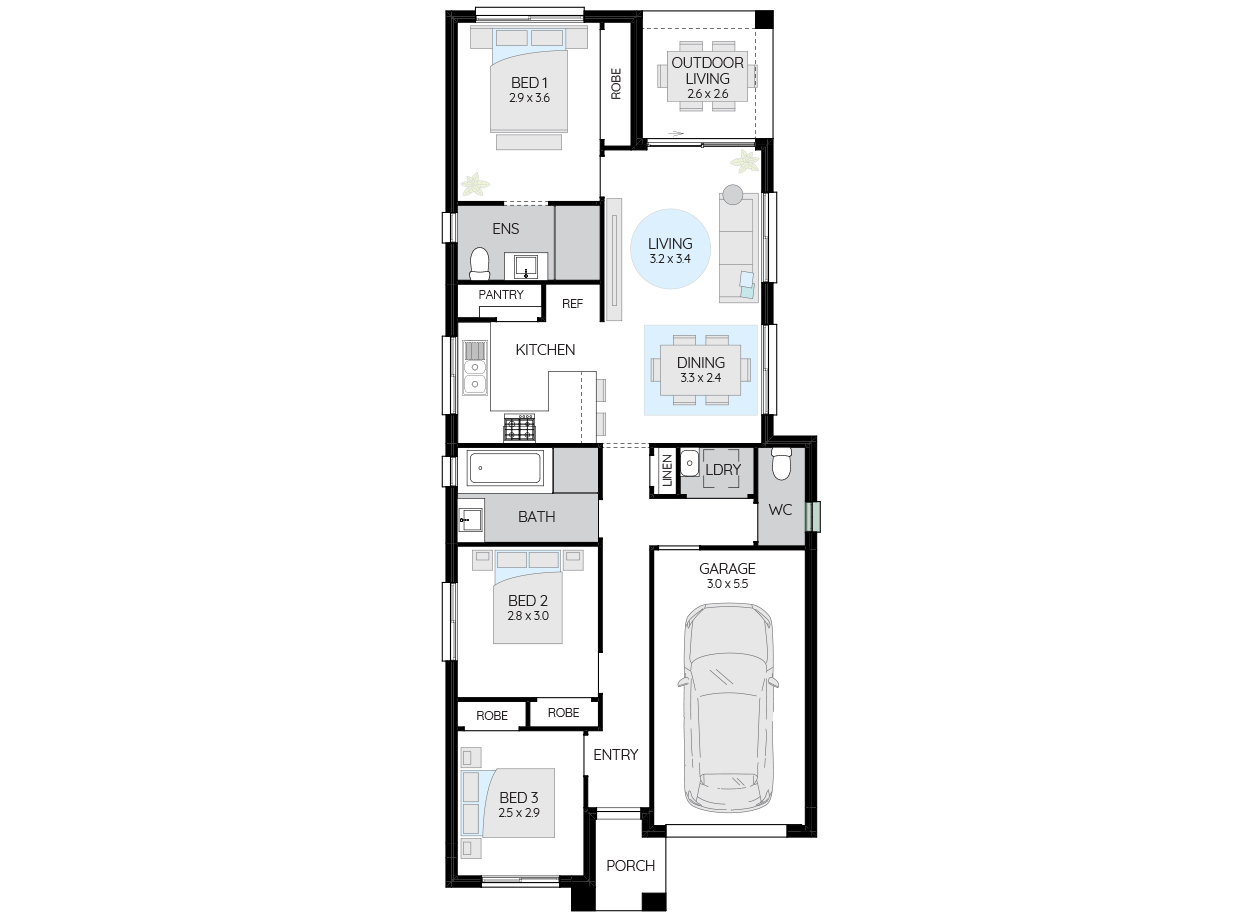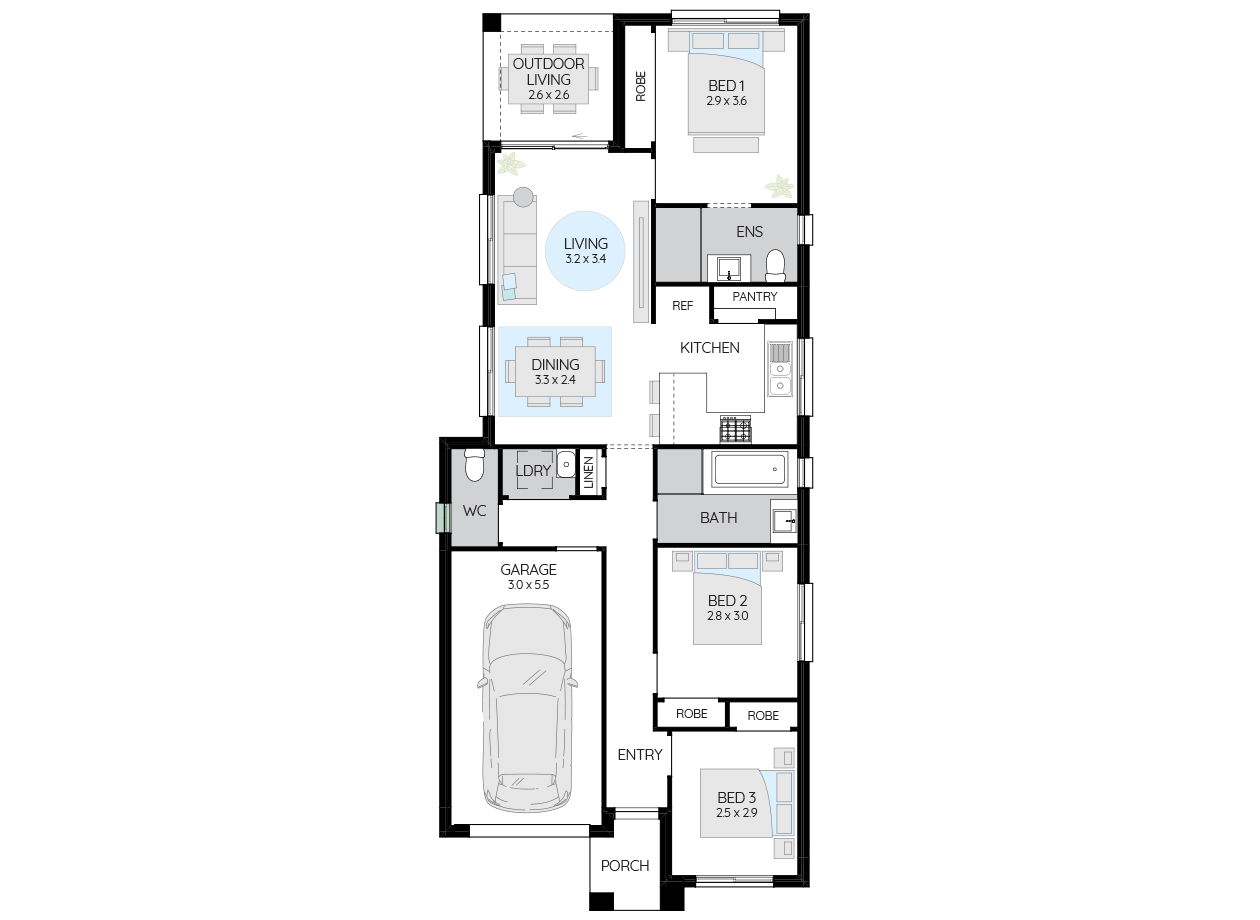 Facades
Note: Images of facades shown are a guide only. Material finishes, dimensions and colours shown are purely an expression of the artist and subject to change depending on availability and design updates. Please refer to our current price list and specifications for façade finishes allowed in published price.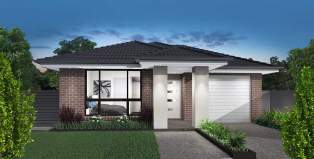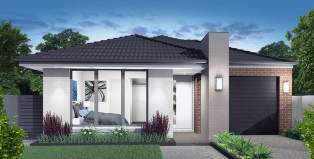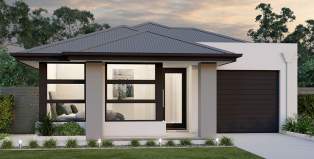 Enquiry
Request a FREE no obligation quote today!
Please complete the enquiry form and someone from our team will be in contact within 24 hours.
Alternatively you can see more contact details on the contact page or give a New Home Sales Consultant a call.