Minuet
Minuet 18
It's easy to see why so many people boogie their way through the doors of the Minuet 18.
Dance to the beat of your own drum in a home where life's little luxuries come together in each room giving families a special place in which to relax, be together and appreciate the beauty around them. With a separate main Bathroom and an Ensuite in the Master Suite, the morning rush is a breeze, with plenty of room for everyone to get ready for the day. The designer Kitchen creates an easy flow for breakfast peak hour, with a wide entry and large double Garage making getting out the door effortless!
Floor Plans
Available sizes
Enlarge floor plan
Flip floor plan
Rotate 90 degrees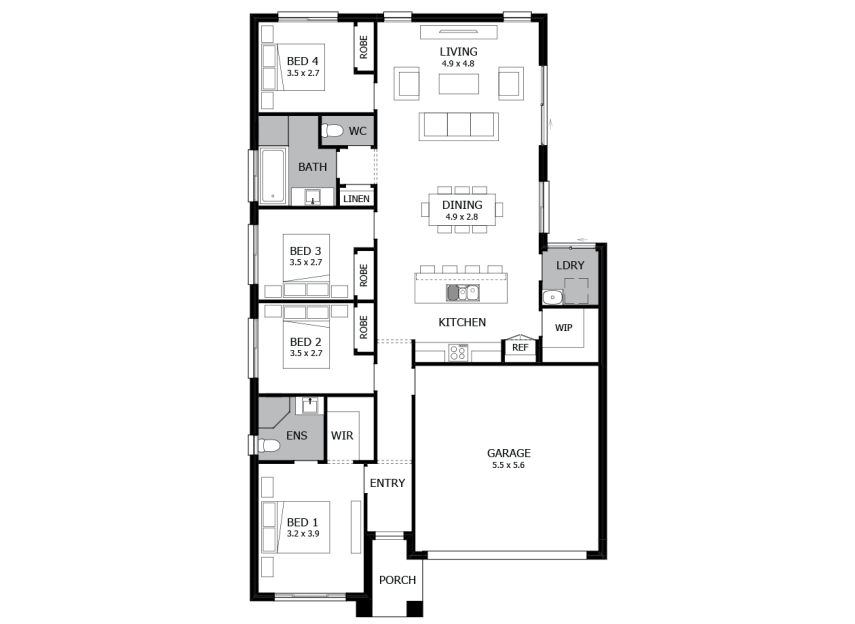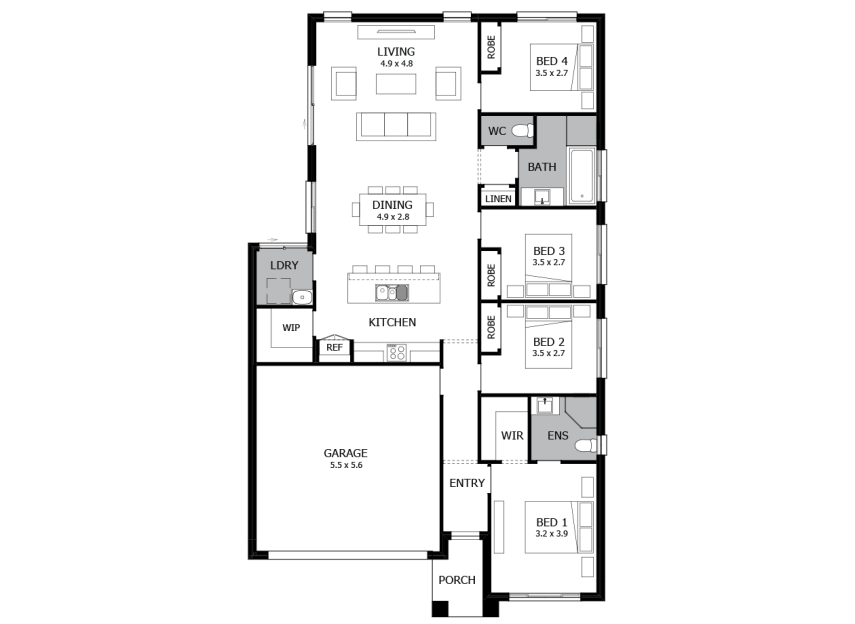 Width
10.71m
Length
17.65m
Total
170.73m²
Additional Features
Walk-In Robe
Walk-In Pantry
Note: Floor plan will differ slightly with application of different facades. Room dimensions detailed above reflect the Standard plan only and will vary for Click-On options, refer to plans for exact dimensions. Block widths required differ from area to area, are indicative only and subject to council guidelines and developer requirements. Please check with your New Home Sales Consultant for details in your area. Total (m²) area includes Outdoor Living area.
x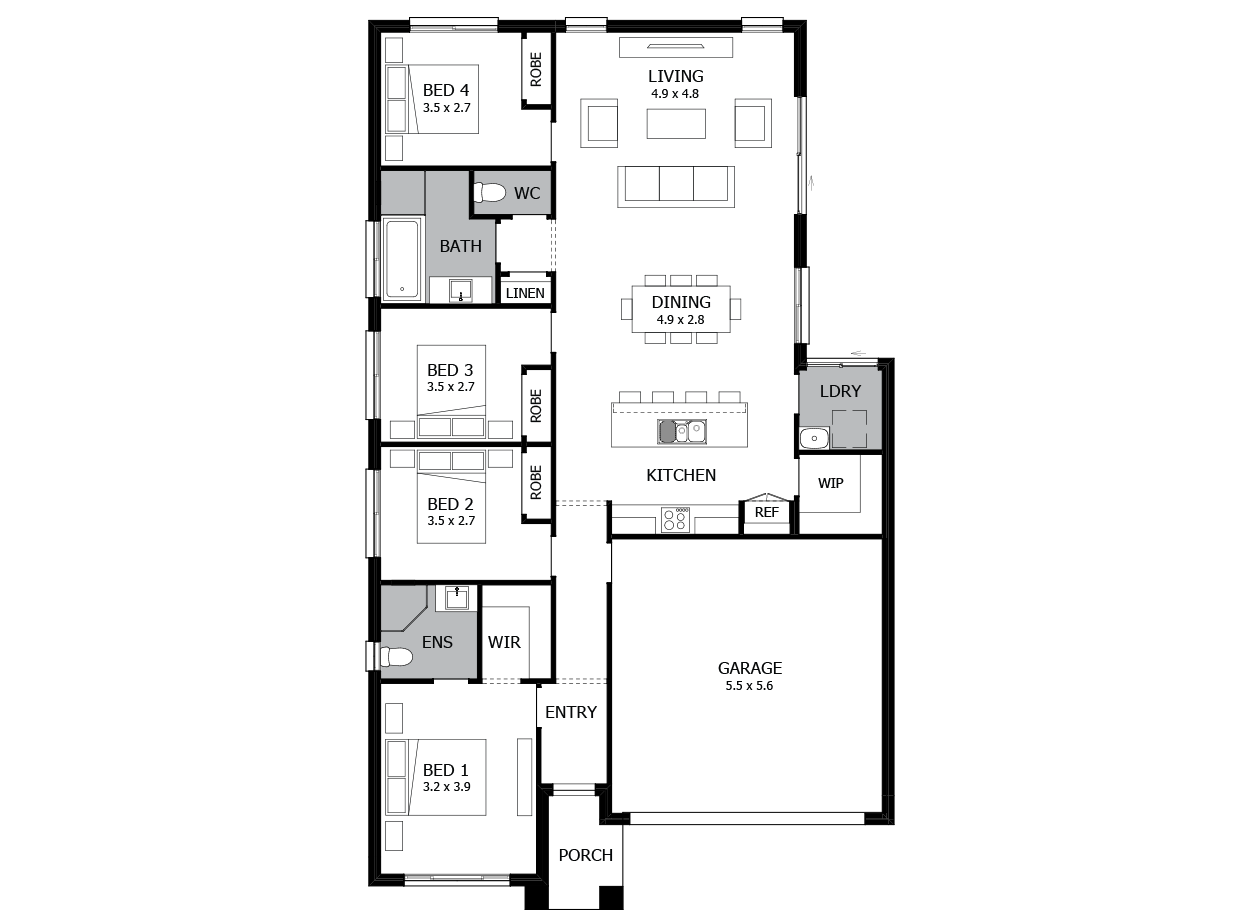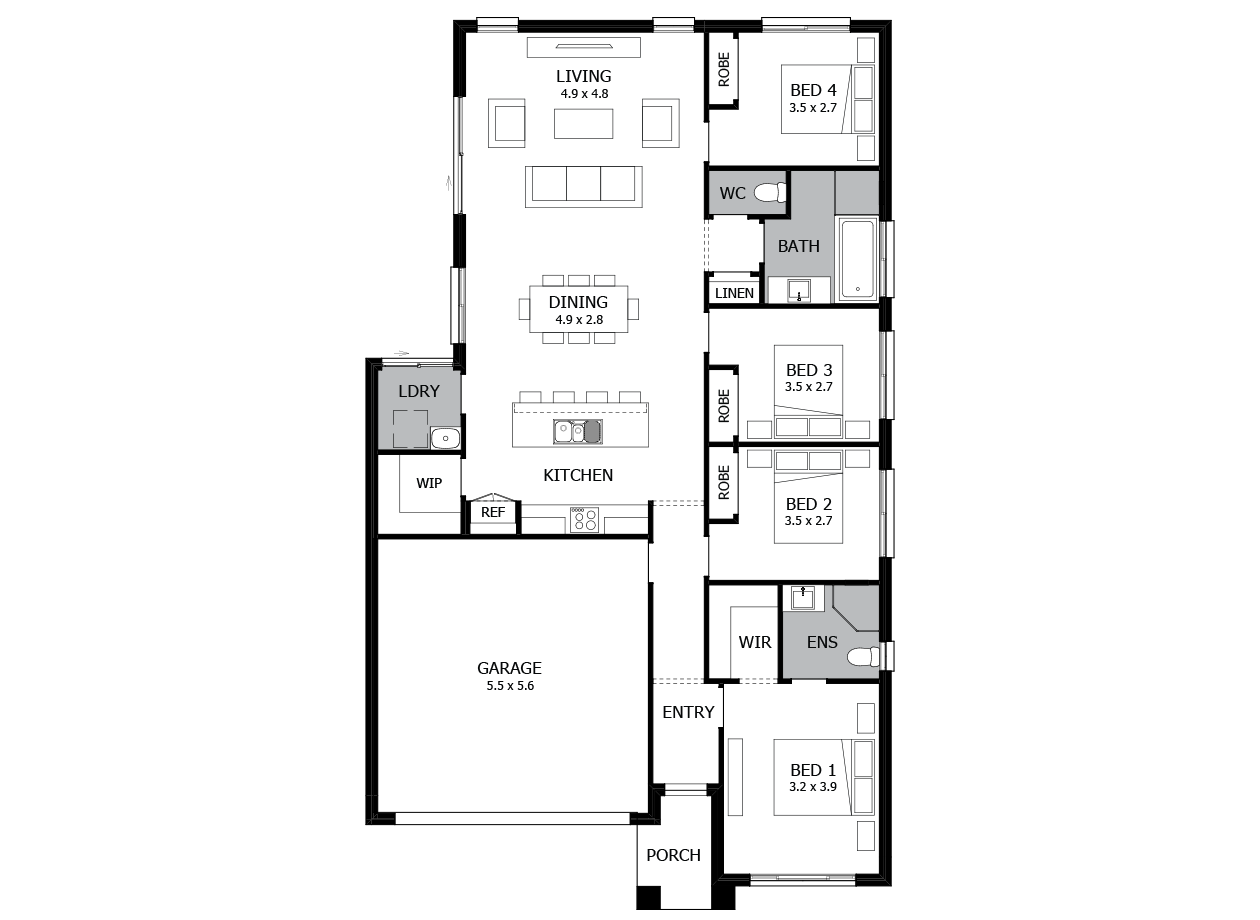 Facades
Note: Images of facades shown are a guide only. Material finishes, dimensions and colours shown are purely an expression of the artist and subject to change depending on availability and design updates. Please refer to our current price list and specifications for façade finishes allowed in published price.