Avoca
Avoca 22
MOJO magic at its very best, there's something immediately welcoming about the Avoca 22 that defies every expectation about how wide a home needs to be.
The Entry welcomes you in to the Ground Floor where you'll find a Home Theatre – easily converted to a Guest Bedroom – off the hallway leading to the open and sunny open Living/Kitchen/Dining and Outdoor Living space. The First Floor is just as special, with a sumptuous Master Suite, three Bedrooms, family Bathroom and a Powder Room bringing practicality to this beautiful home design.
Floor Plans
Available sizes
Enlarge floor plan
Flip floor plan
Rotate 90 degrees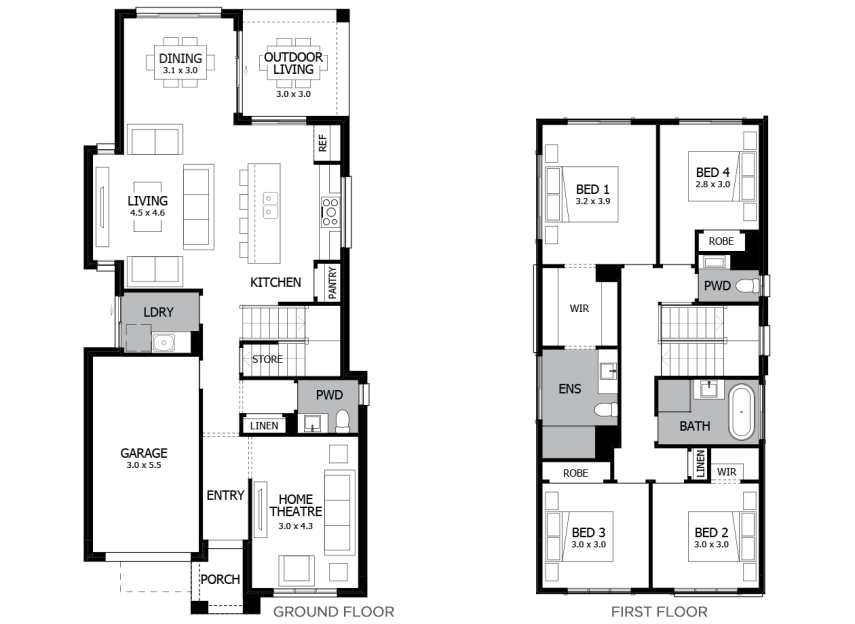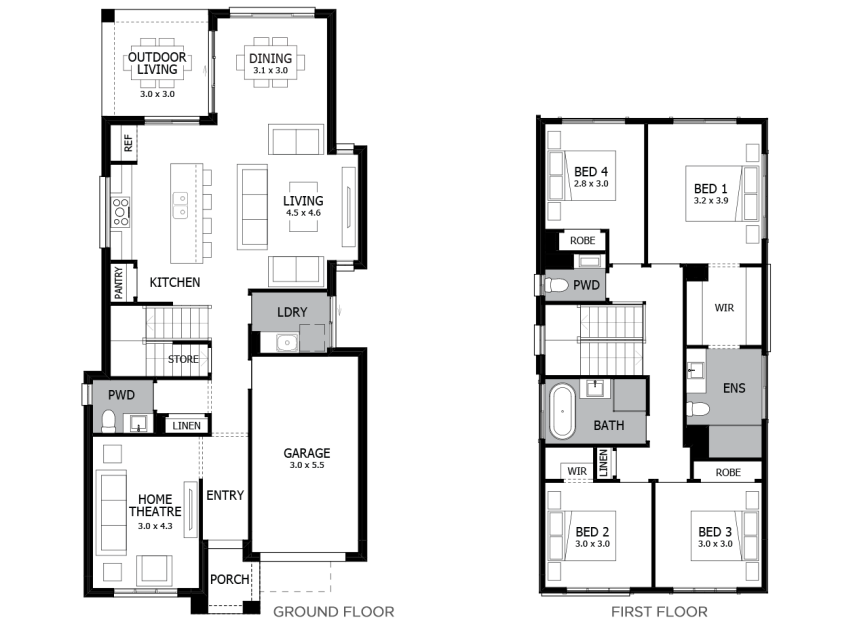 Width
7.95m
Length
16.50m
Total
201.53m²
Room Dimensions
Outdoor Living
3.0 x 3.0m
Additional Features
Walk-In Robe - Bed 1
Walk-In Robe - Bed 2
Under-Stair Store
Home Theatre
Outdoor Living
Note: Floor plan will differ slightly with application of different facades. Room dimensions detailed above reflect the Standard plan only and will vary for Click-On options, refer to plans for exact dimensions. Block widths required differ from area to area, are indicative only and subject to council guidelines and developer requirements. Please check with your New Home Sales Consultant for details in your area. Total (m²) area includes Outdoor Living area.
x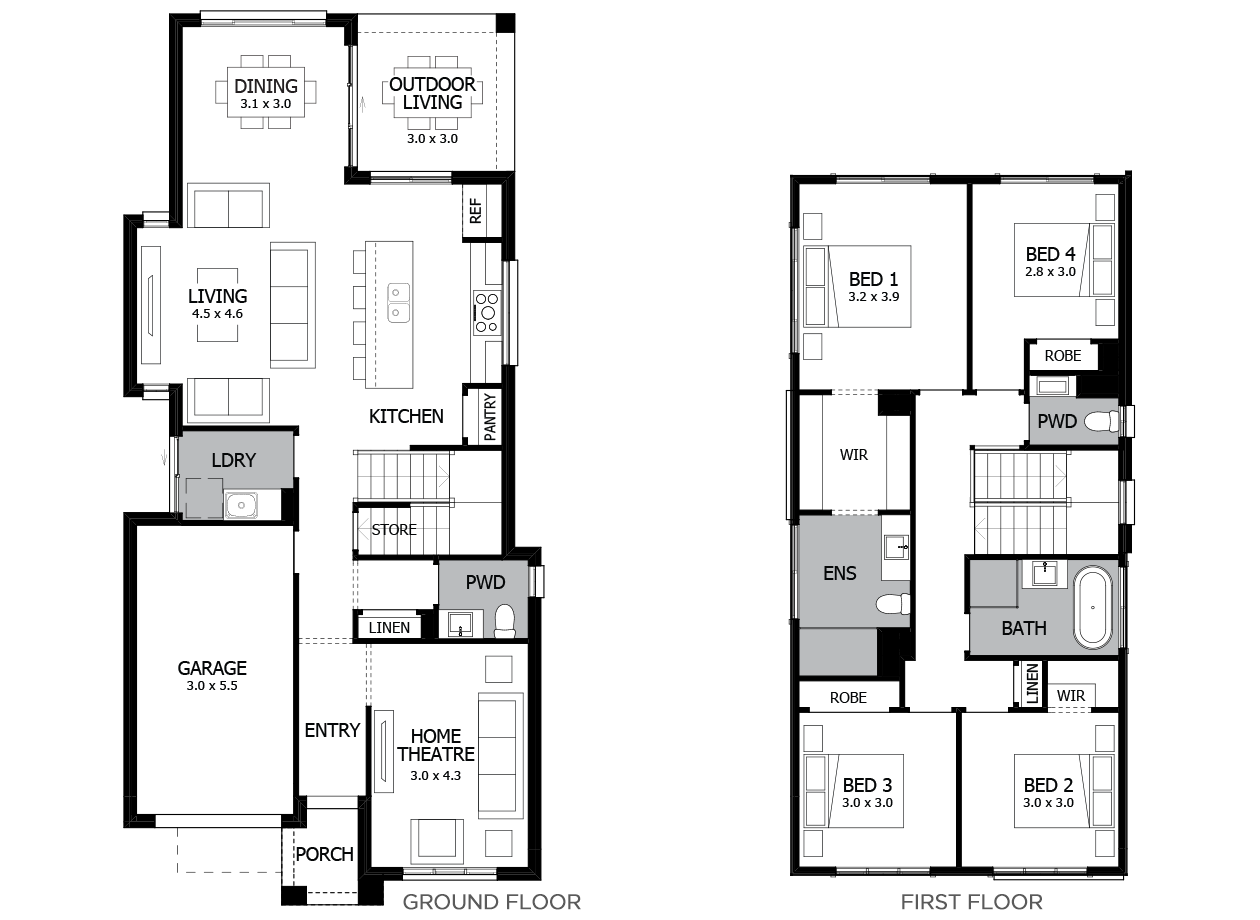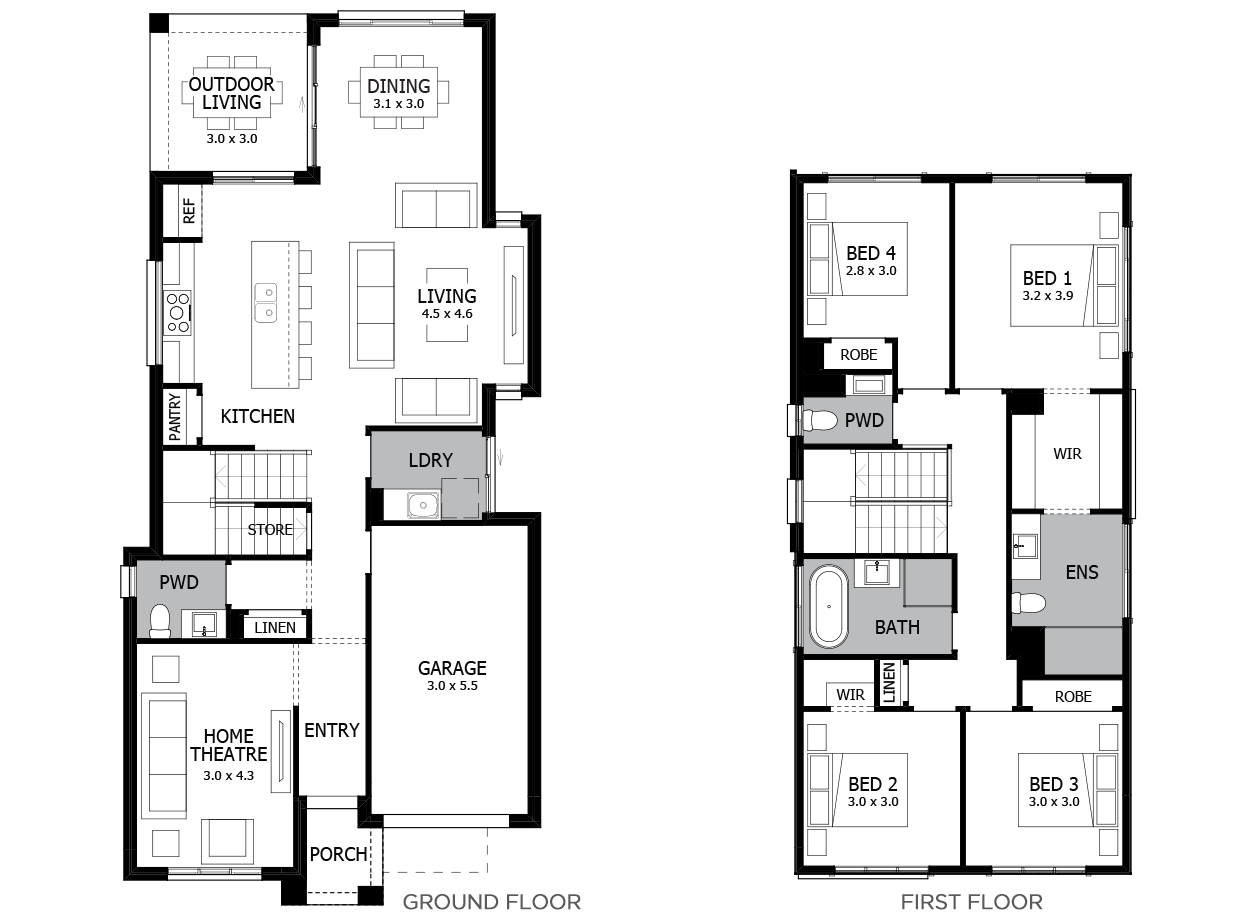 Facades
Note: Images of facades shown are a guide only. Material finishes, dimensions and colours shown are purely an expression of the artist and subject to change depending on availability and design updates. Please refer to our current price list and specifications for façade finishes allowed in published price.