Building with MOJO Webinar
Thank you for joining us for the Building with MOJO webinar we hope that you enjoyed the online experience! We wanted to take this opportunity for you to get to know our Executive team and introduce you to our exciting home designs and unbeatable level of inclusions, while you are in the planning stages of building your new home.
We would like to hear your feedback on our webinar let us know here
At MOJO Homes our goal is to offer you more value and style, plus to provide you with added confidence to build your new home with MOJO.
To help you continue your building journey we've listed some next steps for you below.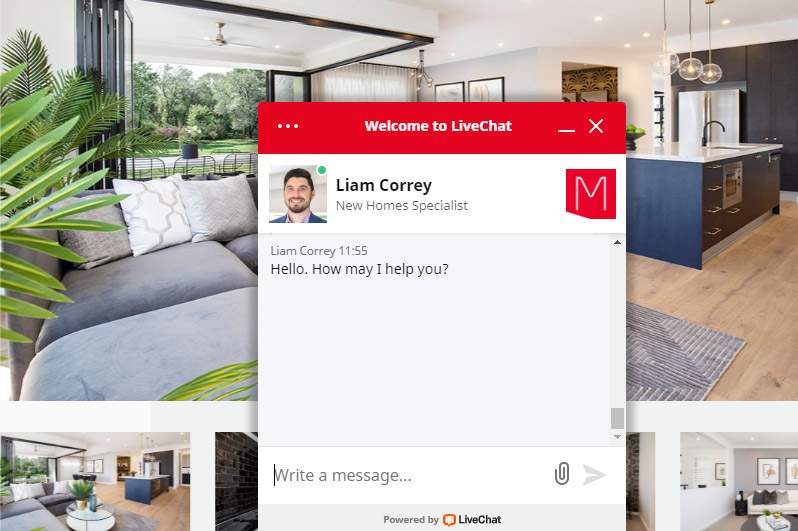 Live Chat Now
If you have any questions about anything you were presented tonight or just wanted some guidance in choosing a new home design that suits your lifestyle and circumstances, chat to one of our friendly new home specialists now by clicking on the red chat bubble icon at the bottom right of your screen. They'll be able to help you out.
green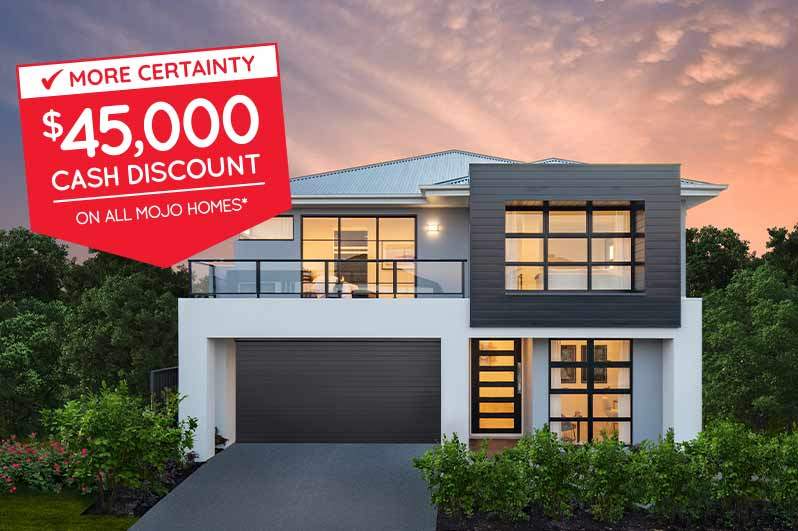 $45,000 CASH DISCOUNT
We're offering an incredible $45,000 cash discount* on all new homes!
On top of that, you'll also get a FREE fixed price quote, 20-month fixed pricing and more choice than ever.
*Conditions apply
crimson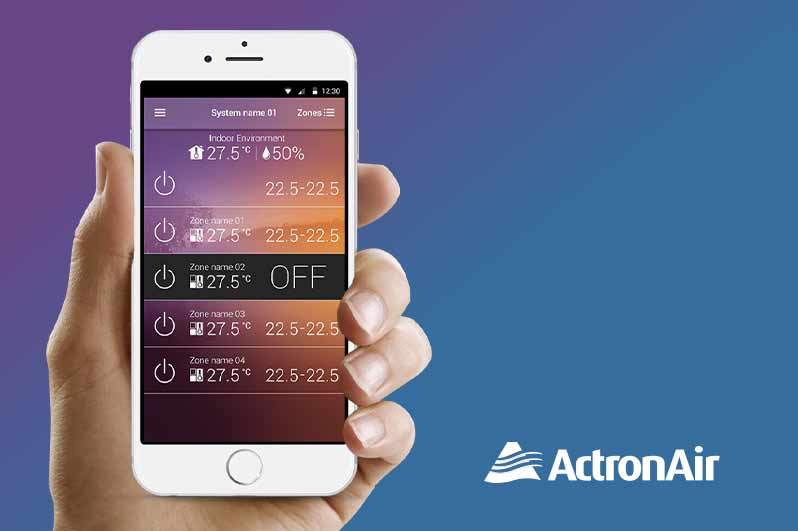 ESP ActronAir
Bonus Webinar Package
Enjoy the Energy Smart Performance (ESP) for your ActronAir Ducted Air-Conditioning system, with wireless control from anywhere! Be spoilt with superb comfort and energy savings through your complimentary ESP Plus system.
*Conditions apply- offer available for customers who attended BUILDING WITH MOJO Webinar.
green
Offers & Resources
When building a new home, doing your initial research is very important, and we know it can get a little overwhelming in the beginning. To make it easier for you, MOJO have put together a bunch of useful and insightful materials to help understand what's involved.
Discover our Designs & Compare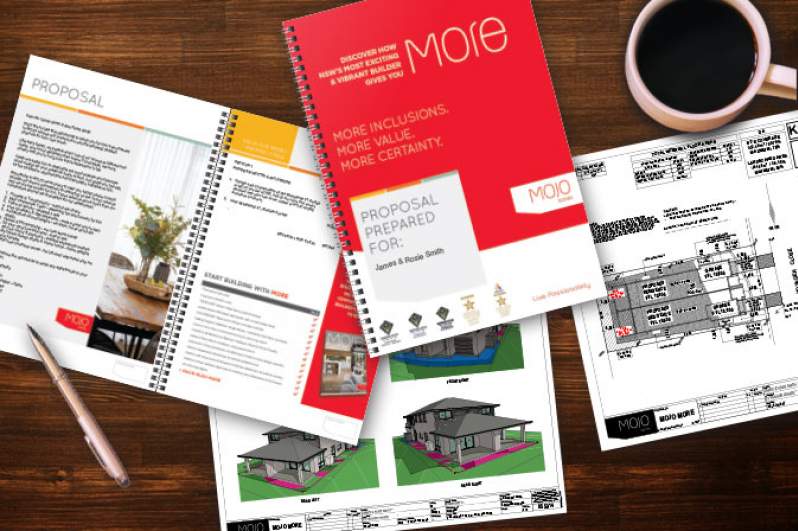 YOU DON'T PAY FOR A QUOTE WITH MOJO
Request a FREE Quote
Your FREE MOJO quote includes:
Fixed price site costs & BASIX
MORE Inclusions
Siting of your home*
Independent survey of your block*
Presented within 5 days
crimson
EXPERIENCE THE MOJO MAGIC
Don't put off your dream of building a new MOJO Home. Book a one-on-one appointment to walk through our Display Homes and experience the MOJO magic like never before.