Holiday Decorating Ideas to get you into the festive spirit

For many of us, the festive season is a joyful time. One of the best parts of the holiday season is the opportunity to decorate your home and infuse a sense of fun and magical décor. 
Take a look at the numerous ways to fill your home with festive spirit and create a significant impact for the holiday season.
OPT FOR THE RIGHT-SIZED TREE
While the allure of a large Christmas tree is strong, sometimes it can appear overpowering. Choosing the appropriate size and shape is crucial. Aim for at least 15 centimetres of space between the tree's top and the ceiling and favour narrow or slim designs that can fit snugly into a corner.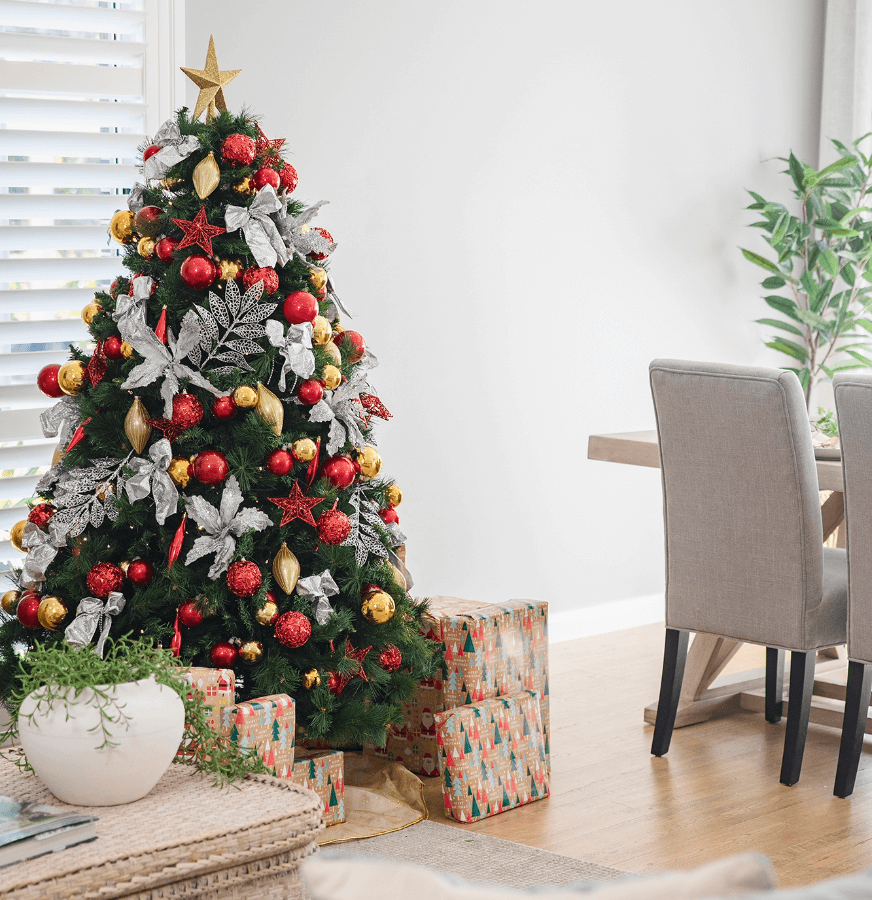 REVAMP EXISTING DECOR
Rather than introducing additional decorations, refresh your current decor for a festive touch. A simple switch, such as changing cushion covers, can invigorate your living space. Choose Christmas tones or an elegant gold pattern to maintain the same space but elevate the festive feel.
EMBRACE SIMPLICITY
Overdressing or incorporating too many colours can create a chaotic appearance. Opting for Scandi-style Christmas decor, characterised by a refined minimalist aesthetic, makes a festive feel without overwhelming the space.
CRAFT A FESTIVE BOUQUET
If a traditional tree is impractical, consider a festive bouquet as an alternative. Whether you choose to go traditional with classic elements like red roses, holly, spruce branches, pine cones, and red berries, or showcase a modern touch with Australian flora like wattle, waratahs, or kangaroo paw.
INFUSE A FESTIVE SCENT
Harness the power of scent to influence mood and evoke holiday memories. Fragrances featuring notes like pine, cedar, cinnamon, cardamom, and Frankincense are ideal for the season.
DECORATE YOUR FRONT DOOR
A crucial festive signal is the humble door wreath. It's a space-efficient way to enhance your home's exterior. Match with your festive bouquet inside or extend beyond traditional motifs and add a personal touch that reflects your personality.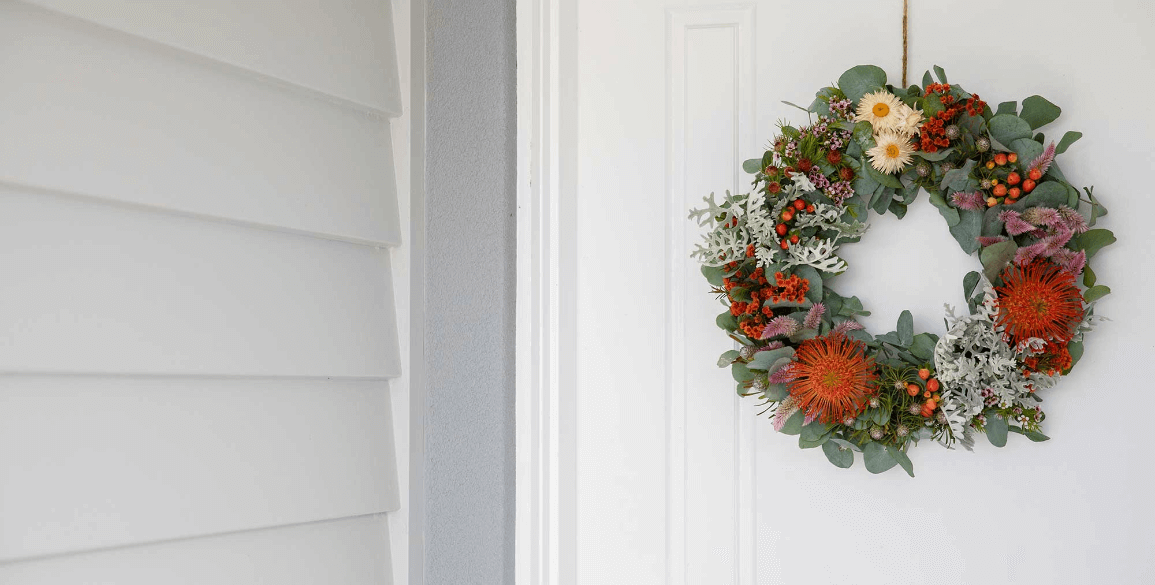 ILLUMINATE WITH FAIRY LIGHTS
Fairy lights, whether running across your balcony, wrapped around indoor plants, or across your facade effortlessly bring a warm and cosy Christmas glow to your home.