HAVE IT ALL OR CHOOSE WHAT YOU MOST DESIRE
ICONIC COLLECTION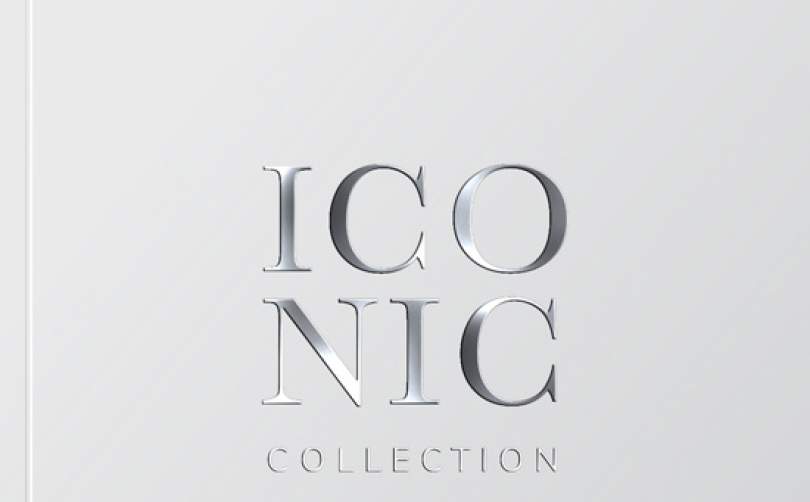 Living passionately is easy with the Iconic Collection. With a carefully curated collection of upgrade packages, designed by our Interior Designers, enhance your home, to shine, to shimmer, to sit at the pinnacle of all of your new-home dreams.
This incredible collection of luxury upgrades has been carefully and creatively curated by our interior designers for those who want their MOJO home to shine, to shimmer, to sit at the pinnacle of all their dreams they've ever had about building a new home.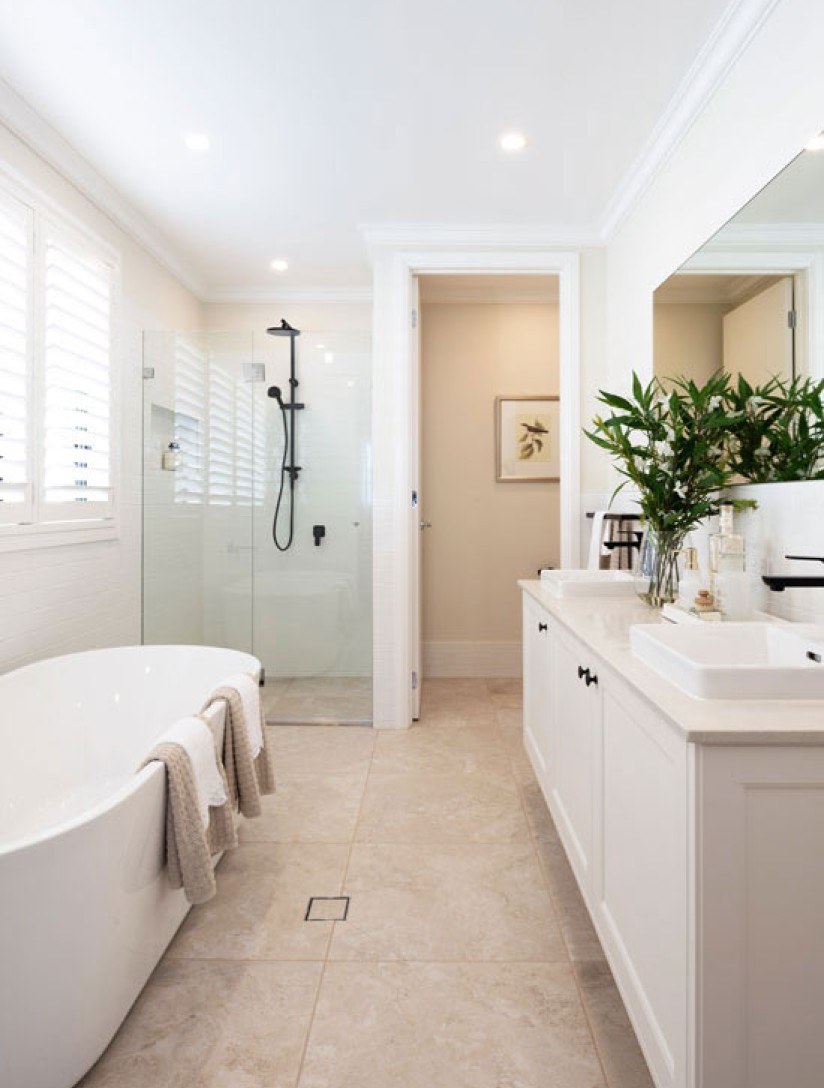 Cutting-edge smart-home technology. Premium materials. Deluxe appliances. Tiny details with big impact. Luxury finishes and fixtures that give your home that extra special flair and designer look, but at the same time reflect your personality.
HEIGHT | ACCESSORIES | FLOORING | STAIR | KITCHEN | BATHROOM | LAUNDRY | ELECTRICAL
We believe the Iconic Collection is the icing on the cake for anyone building a MOJO home. And we think you'll agree. Starting with the beauty of MOJO's signature design, sophistication and style, choosing this luxe collection is the perfect way to elevate your new home, give it timeless style and decadence, and make it everything you've ever wanted in a beautifully fitted-out residence.
HEIGHT COLLECTION
EXTERNAL
Increase the window heights from 2100mm to 2360mm (design specific) (nominal)
Increase the height of the staircase window from 2300mm to 3000mm (design specific) (nominal)
Provide a 2340mm aluminium stacker door in lieu of a 2100mm sliding door to Outdoor Living area (design specific) (nominal)
Increase the height of Aluminium sliding door or timber hung door to Laundry from 2100mm to 2340mm (design specific) (nominal)
Provide Hume Savoy Entry door in pivot frame and increase from 2,100mm high and 920mm wide to 2,340mm high and 1,200mm wide. Finished with paint or stain (design specific)(nominal)
Increase Garage door height from 2100mm to 2340mm (nominal)
Provide a 2340mm Solidcore external Garage access door (design specific) (nominal)
Increase roof pitch on Single storey designs only, from 22.5 degrees to 26 degrees (design specific)
INTERNAL
Increase Ground Floor ceiling heights from 2580mm to 2730mm (nominal)
Increase the First Floor ceiling height from 2400mm to 2580mm (Double storey home designs) (nominal)
Increase the bulkhead heights and square-set openings from 2100mm to 2460mm (design specific) (nominal)
Increase the height of all flush panel, painted hung doors, from 2100mm to 2340mm, including Linen, Broom and/ or under-stair storage doors (design specific) (nominal)
Increase the height of the aluminium framed mirror sliding doors to all Robes, from 2100mm to 2340mm (excluding Walk-In Robe) (nominal)
ACCESSORIES COLLECTION
DOOR HARDWARE
Provide panel doors in lieu of flush doors, from selection of 17 profiles (profile options available dependent on door height)
Upgrade to Gainsborough Omni Tri-Lock & 600mm pull-handle to front Entry door
Gainsborough Choice series leverset internal door hardware to all internal passage doors (choose from 6 styles)
Gainsborough chrome doorstops to all internal doors
CORNICE & SKIRTING
Square set or decorative cornice to Entry, Home Theatre, Kitchen, Dining, Living, Master Suite & Ensuite (90mm cove cornice to remainder)
Painted 90mm x 18mm skirting
WALK-IN ROBE
White melamine shelf with single hanging rail & two (2) 4DM shelving units to Walk-In Robe in Master Suite
FLOORING COLLECTION
Carpet to all Bedrooms, Bedroom Hallways, First Floor Living areas and Home Theatre (design specific) from Iconic Collection range, including standard underlay
PLUS
Up to 600mm x 600mm glazed porcelain floor tiles from Iconic Collection range including coloured grout to Ground Floor Living areas – Entry, Hallway, Living, Dining, Kitchen, WIP/Butlers Pantry (design specific)
OR
Laminate Timber Flooring from Iconic Collection Range to Ground Floor Living areas – Entry, Hallway, Living, Dining, Kitchen, WIP/Butlers Pantry (design specific). Skirtings installed and painted after your floor installation for a higher quality finish
STAIR COLLECTION
STAIRCASE
Stained timber handrail & newel post with 12mm x 12mm stainless steel or black balusters
OR Clear glass balustrade with 40mm stainless steel posts & stained timber or black handrail
Stained timber stairs with painted stringer, including stained treads and stained or painted risers
KITCHEN COLLECTION
APPLIANCES
Fisher & Paykel 90cm Cooktop CG905CNGX2 & Fisher & Paykel 90cm Built-in Oven OB90S9LEX1
OR Fisher & Paykel 90cm Free-standing Oven OR90SCG1LX1
Fisher & Paykel 90cm Canopy Rangehood HC90DCXB3(externally ducted)
OR Fisher & Paykel 90cm Integrated Rangehood HP90ICSX3 (externally ducted)
IFisher & Paykel Dishwasher DW60FC4X1
Fisher & Paykel Microwave OM25BLSX1
Fridge water point
BENCHTOP
Increase width of island bench from 900mm to 1200mm (maximum 300mm benchtop overhang)
40mm butt jointed stone benchtop with aris edge to island, from Iconic Collection range
20mm stone benchtop with aris edge to cooktop run, from Iconic Collection range
Clark Prism double bowl undermount sink (design specific)
Dorf Vixen Retractable sink mixer in chrome, black or white
Water Filter Australia ambient cold water & instant hot water filter/tap or Everpure Inline water filter
SPLASHBACK
Tiled splashback including ceramic tiles from Subway or Iconic Collection range, or Splashback window
CABINETRY
Upgraded finishes from Iconic Collection range, to all doors, drawer faces, bar back & end panels
Melamine cupboards with ABS edges from Iconic Collection range
Cabinet handles selected from Iconic Collection range
Two (2) banks of drawers up to 900mm wide each, one utensil & two equal-height drawers
Kickboards to match door colour or aluminium look finish
2340mm High x 820mm wide LIN 1 door to Pantry/Butler's Pantry (design specific) (nominal)
Five (5) Melamine shelves to Pantry/Butler's Pantry (white) – Two (2) x 450mm wide & three (3) x 300mm wide (design specific)
BATHROOM COLLECTION
TILES
Up to 600mm x 600mm glazed porcelain floor tiles from Iconic Collection range including coloured grout, to one Bathroom, one Ensuite
Up to 600mm x 600mm full height glazed porcelain wall tiles from Iconic Collection range including coloured grout, to one Bathroom & one Ensuite (excludes separate &/or enclosed WCs/Powder rooms)
Drop-in tiled floor waste OR Channel grate (design specific)
BATH
One (1) 1800mm Caroma Urbane II freestanding bath, to Bathroom & Ensuite (design specific)
Medium bath recess to freestanding bath, 800mm wide x 380mm high (nominal) (design specific)
SHOWER
2000mm high frameless OR fixed panel glass shower screen (design specific) (nominal)
Medium shampoo recess to each shower, 800mm wide x 380mm high (nominal)
VANITY
20mm stone benchtop with aris edge from Iconic Collection range
Provide wall mounted vanities to Bathroom, Ensuite & Powder room
Clark square inset (one (1) tap hole) OR Caroma sculptural inset basin (no tap hole)
Cupboard doors, drawer, bar back & end panel finish from Iconic Collection range
Door handles selected from Iconic Collection range
MIRROR
Frameless mirror to match vanity width & shower screen height OR Frameless round mirror (design specific)
TOILET & ACCESSORIES
Caroma Luna clean flush wall faced toilet with soft close, including 1200mm x 1000mm tiling behind (nominal)
Caroma Urbane II Rail Shower with overhead, in black or chrome
Caroma Urbane II wall OR basin mounted mixer tapware in black or chrome
Caroma Urbane II bath outlet in black or chrome
Caroma Urbane II 625 or 825mm double towel rail in black or chrome to Bathroom & Ensuite
Caroma Urbane II toilet roll holder in black or chrome
LAUNDRY COLLECTION
BENCHTOP
Clark Square 45L single bowl Laundry tub with up to 2100mm laminate cabinetry & 450mm wide broom & overhead cupboards (design specific) (nominal)
20mm stone benchtop with aris edge from Iconic Collection range
Dorf Vixen retractable sink mixer in chrome, black or white
TILES
Up to 600mm x 600mm glazed porcelain floor tiles from Iconic Collection range, including coloured grout
Up to 600mm x 600mm glazed porcelain splashback tiles from Iconic Collection range, including coloured grout
Drop-in tiled floor waste
ELECTRICAL COLLECTION
LIGHTING/FAN
Additional twenty (20) downlights (total forty (40) downlights to nominated areas)
LED Strip lighting underneath overhead Kitchen cupboards
One (1) Ceiling sweep fan to Outdoor Living. 1300mm Clipsal Airflow Caloundra C4HS1300-WE
SECURITY
Alarm system including eight (8) zones, three (3) PIR and one (1) codepad
Micron 7-inch touch screen video intercom
CONNECTIVITY
Two (2) data connection points
Two (2) x Clipsal Iconic three (3) gang USB charging station with shelf