Make the most of your corner lot

Having a corner lot gives you double the opportunity to maximise your street appeal with two street frontages, plus it allows you to get creative with your floorplan design. With multiple access points, appealing design features and investment potential, there's no surprise corner lots are such a popular choice!
Keep reading for our tips on how to make the most of your corner block. 
Two street views: 
With a corner block, you need to consider two different street views. For example, the Carrington Grand One 31 Acreage design offers a front facade full of large format windows and an expansive porch, with the side facade featuring striking gables. The location of the garage also offers a secondary access and is cleverly positioned on the side facade to make the most of the primary frontage. Remember when considering the style and design features of your facade, that your house can be viewed from multiple angles; so make the most of your time spent with our Interior Design Consultants at your MyChoice Studio External colour selections appointment to ensure you have serious street appeal once your home comes to life.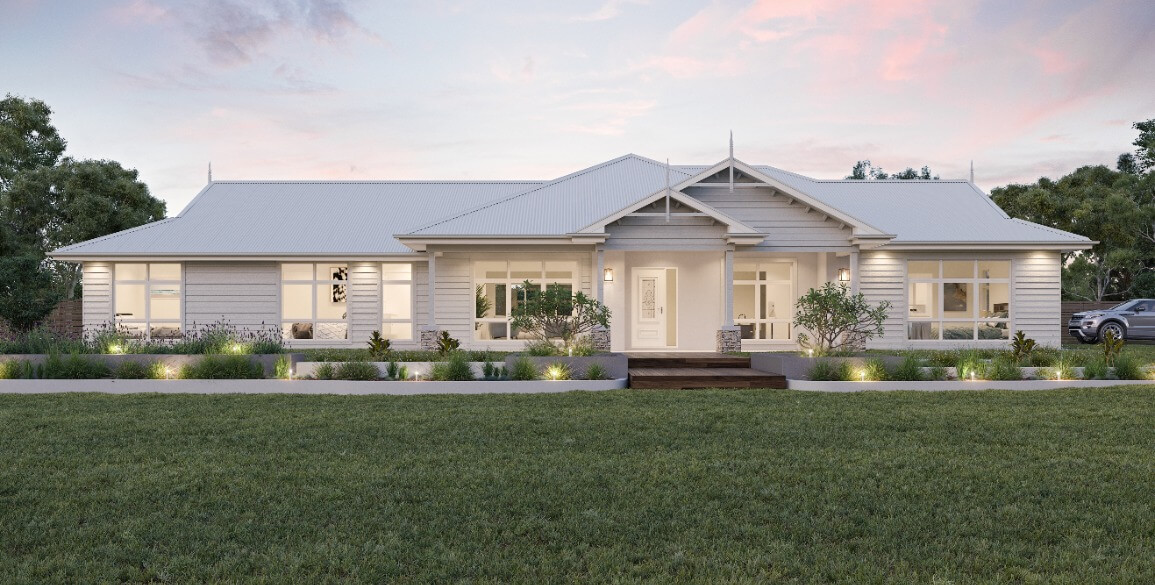 Multiple access points:
Unlike a conventional suburban block with only one access point, a corner block gives you the opportunity for two or more access points including more options for entry doors, side doors, gates, garages, and driveways. Having multiple access points also adds more flexibility and functionality for you and your family, plus you have the ability to get creative with your floor plan for added versatility. 
Element of surprise for passersby:
You want those walking past your corner lot to turn their head for all the right reasons! Showcase your personal style to present an architecturally interesting design to the public, adding street appeal from every direction. Having two cleverly designed frontages will allow the public to get a delightful surprise when they're on their daily walk around the block! 
Development & investment potential:
One of the great advantages of corner blocks is having the opportunity to build multiple dwellings, which will in turn help pay the mortgage while you live in one and live off the other. Whether you choose to build an Acreage or Dual Living design, the development and investment potential from a corner lot can offer lifestyle benefits and greater long term freedom for you and your family. 
MOJO home designs recommended for corner lots:
---