Kitchen Design Ideas
Most Kitchen's are the heart of the home, where meals are cooked over a glass of wine, cheese platters are devoured amongst friends and crumbs from the kids' breakfast are left on the floor. The Kitchen is the central hub of the home, a space where you really want to create that WOW factor. There are so many options to consider when choosing a Kitchen design, with style and appliances also playing an important role. Find inspiration in our gallery and choose a Kitchen that you'll fall in love with. And if you don't cook, you'll want to start!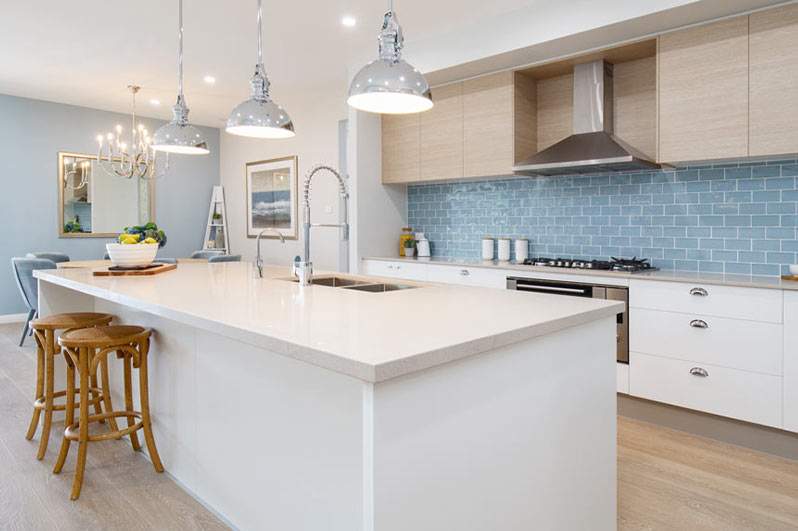 WATAGAN PARK | Symphony 29 - Kitchen
Visit MOJO Display Homes
You'll be swept away by the stunning style of a MOJO display home as soon as you step inside. Our display homes across Sydney, Newcastle, the Hunter Region, Central Coast & South Coast feature a mix of Single Storey, Double Storey, Split Level, Dual Living, Acreage and Narrow Block home designs so you can easily find the home of your dreams and a lifestyle you have only imagined.
crimson