Mayfield 36
Designed for families ready to live large on their acreage block, the Mayfield 36 is a free flowing and seamless design with everything you could ever need when it comes to liveability, style and functionality. Exuding welcome and warmth, you'll love the way it takes advantage of views and offers a myriad of thoughtful details that make everyday life a pleasure.
It's perfect for the older family, with privacy thoughtfully considered through the positioning of the stunning Master Suite and Home Theatre to one side, and the remaining Bedrooms and living spaces to the other.
Floor Plans
Available sizes
Enlarge floor plan
Flip floor plan
Rotate 90 degrees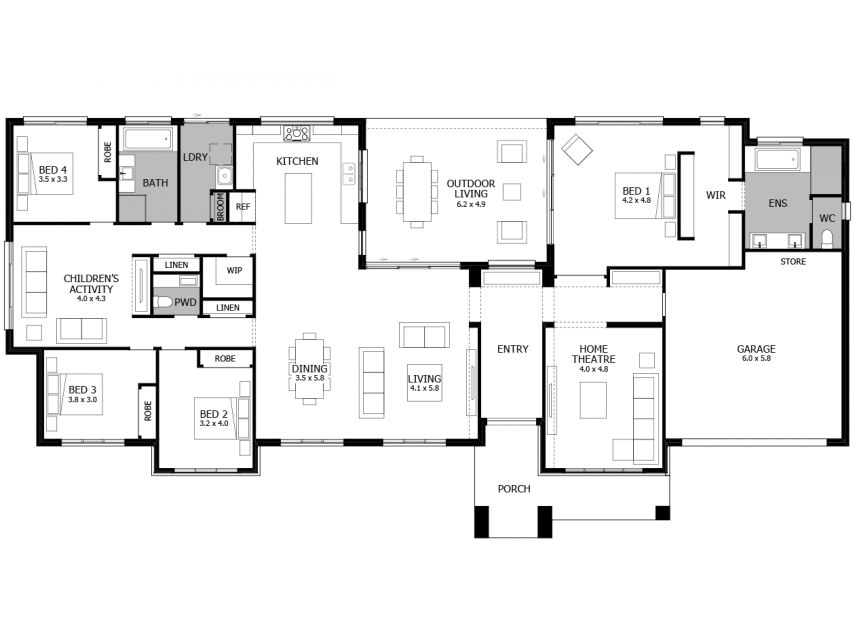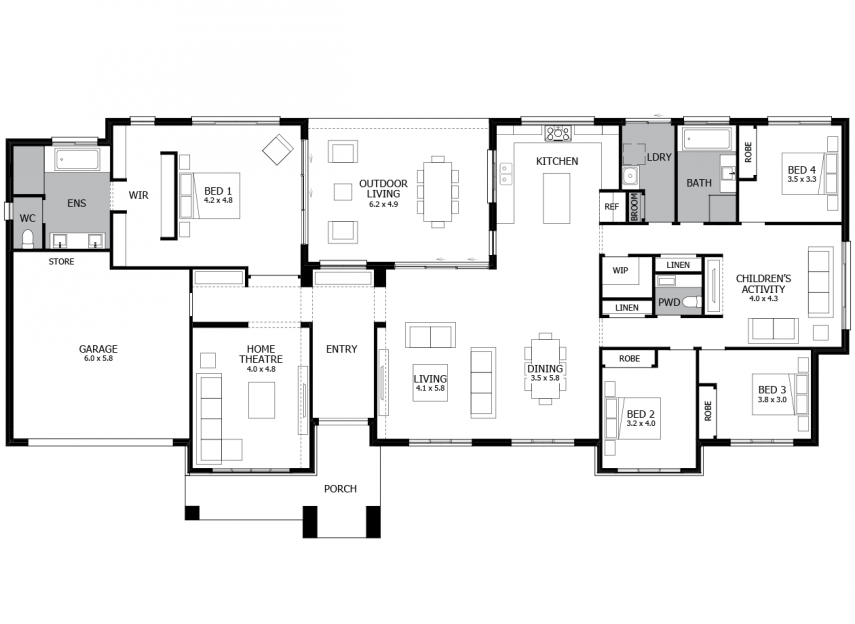 Width
28.64m
Length
14.26m
Total
335.33m²
Room Dimensions
Children's Activity
4.0 x 4.2m
Outdoor Living
6.2 x 4.9m
Additional Features
Walk-In Robe
Walk-In Pantry
Home Theatre
Children's Activity
Garage Store
Outdoor Living
Note: Floor plan will differ slightly with application of different facades. Room dimensions detailed above reflect the Standard plan only and will vary for Click-On options, refer to plans for exact dimensions. Block widths required differ from area to area, are indicative only and subject to council guidelines and developer requirements. Please check with your New Home Sales Consultant for details in your area. Total (m²) area includes Outdoor Living area.
x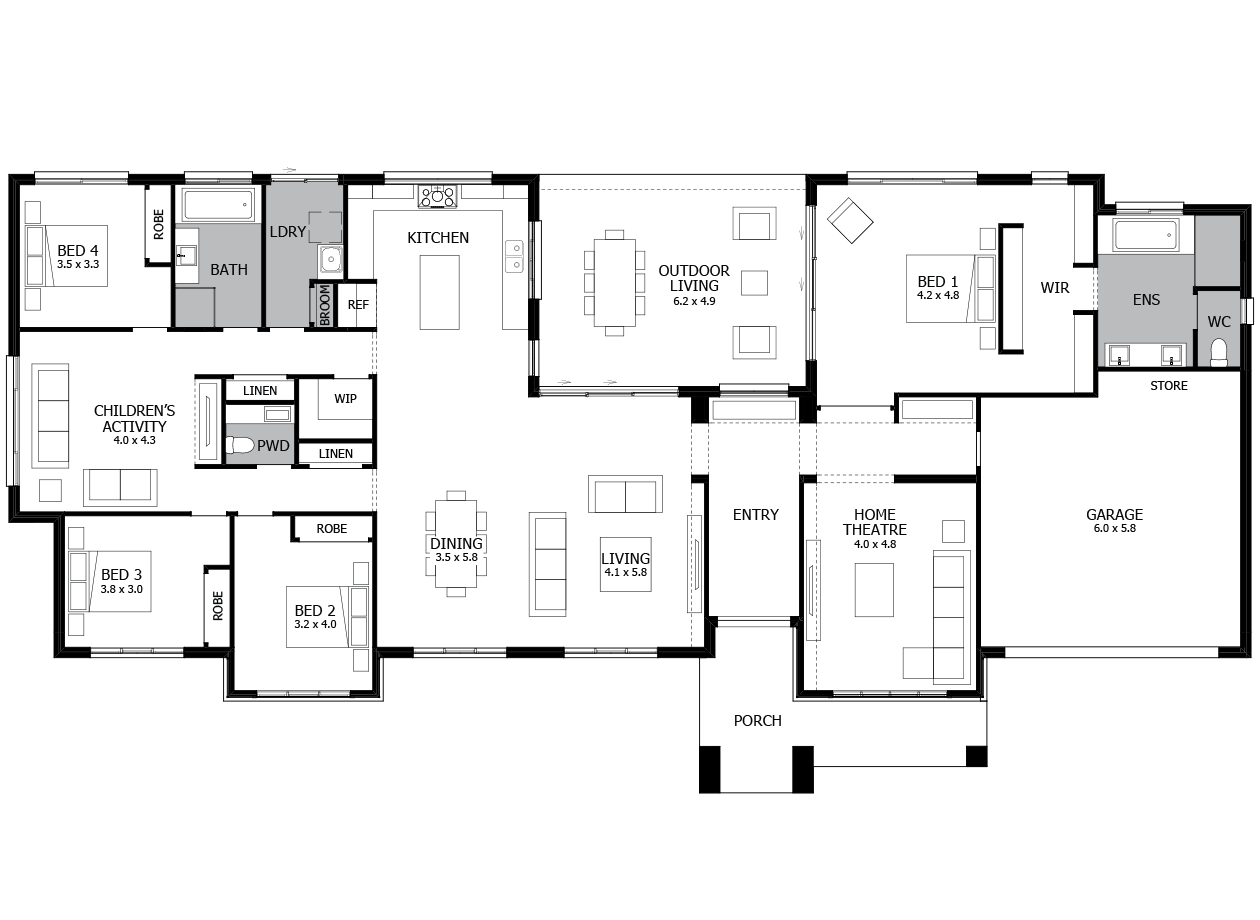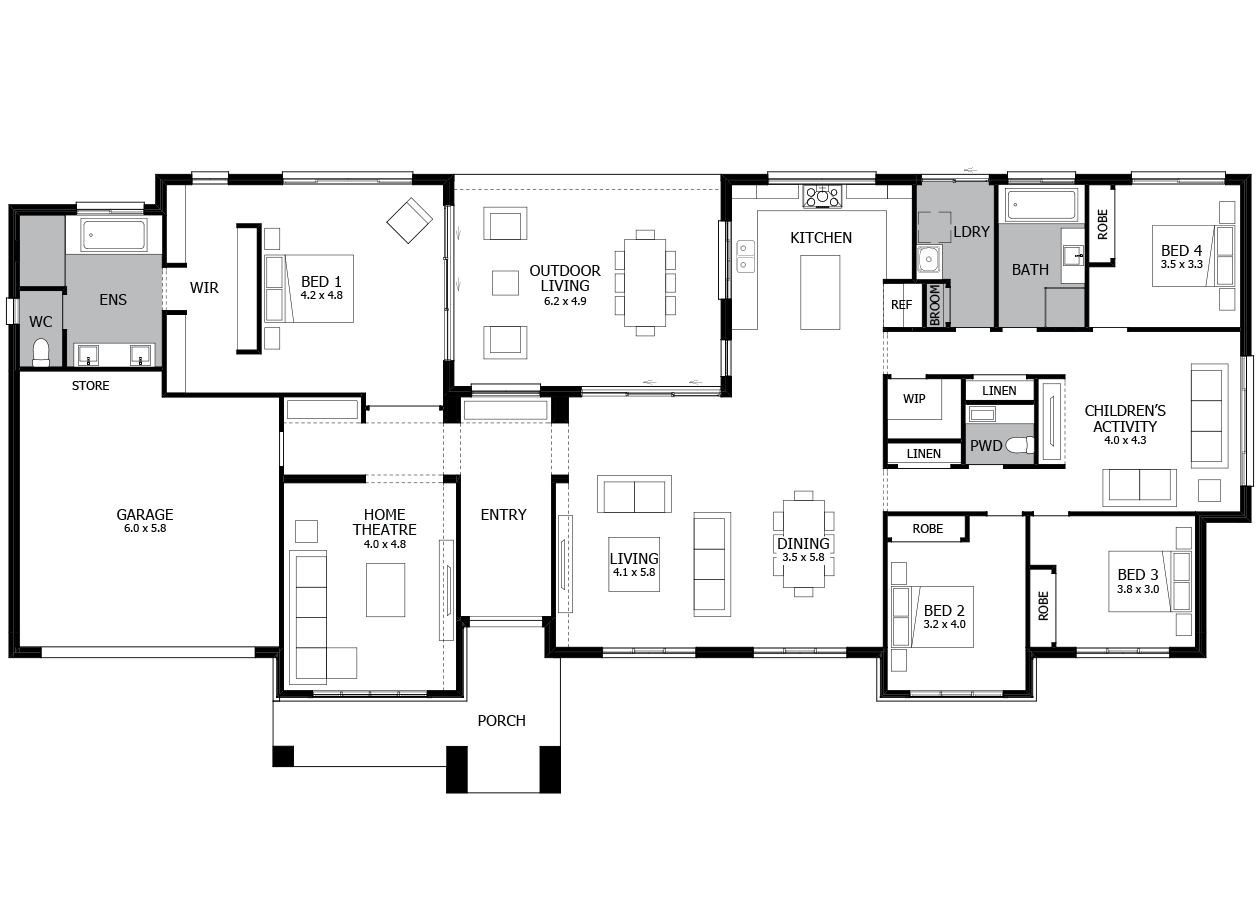 Facades
Note: Images of facades shown are a guide only. Material finishes, dimensions and colours shown are purely an expression of the artist and subject to change depending on availability and design updates. Please refer to our current price list and specifications for façade finishes allowed in published price.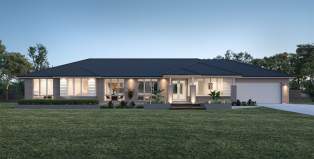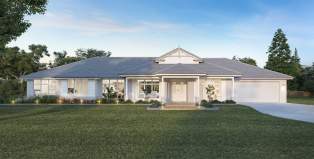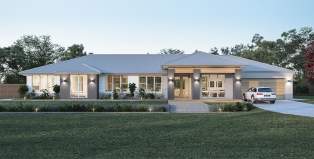 Enquiry
Request a FREE no obligation quote today!
Please complete the enquiry form and someone from our team will be in contact within 24 hours.
Alternatively you can see more contact details on the contact page or give a New Home Sales Consultant a call.