Tamarama
Need a separate area for the kids to play around, away from the main area of the home? The Tamarama could be just what you are looking for – you'll be surprised how cleverly space has been created in this home to tick all the boxes for a modern family home.
Located at the top of the stairs on the First Floor in the accommodation level, the Children's Activity is the perfect pick for the kids. Whether it's a teenage chill out zone for hanging out with friends or a playroom for the younger ones, you'll find it's always a popular choice! Meanwhile on the Ground Floor, the L-shaped Living/Kitchen/Dining flowing seamlessly to the Outdoor Living will quickly become the heart of your home. This home is the perfect home for families with kids with oodles amount of space for everyone.
Floor Plans
Available sizes
Enlarge floor plan
Flip floor plan
Rotate 90 degrees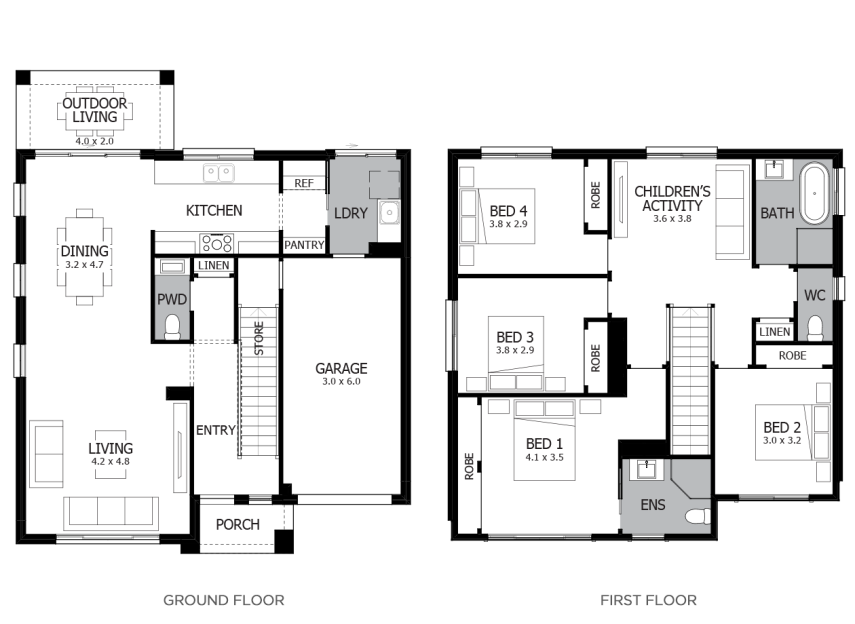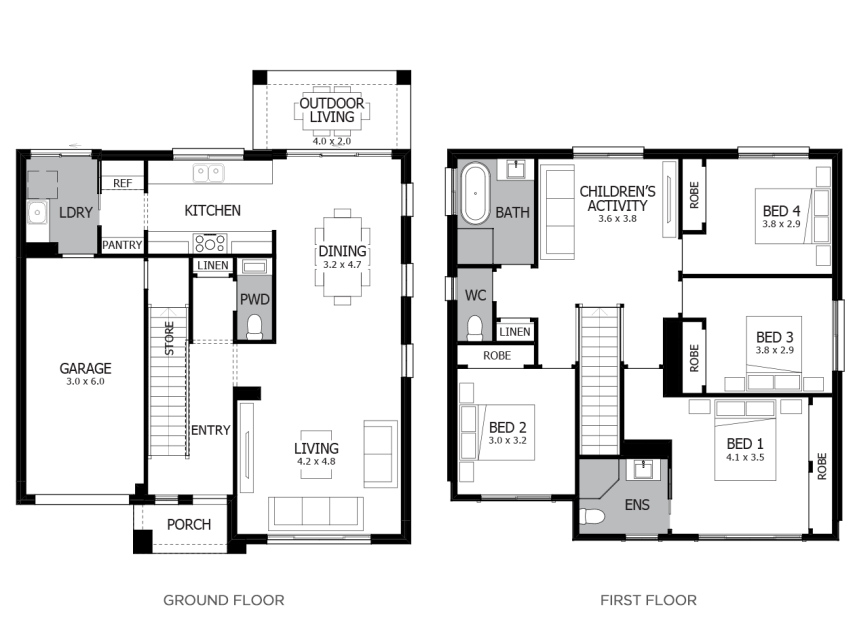 Width
10.00m
Length
12.00m
Total
200.89m²
Additional Features
Children's Activity
Outdoor Living
Note: Floor plan will differ slightly with application of different facades. Room dimensions detailed above reflect the Standard plan only and will vary for Click-On options, refer to plans for exact dimensions. Block widths required differ from area to area, are indicative only and subject to council guidelines and developer requirements. Please check with your New Home Sales Consultant for details in your area. Total (m²) area includes Outdoor Living area.
x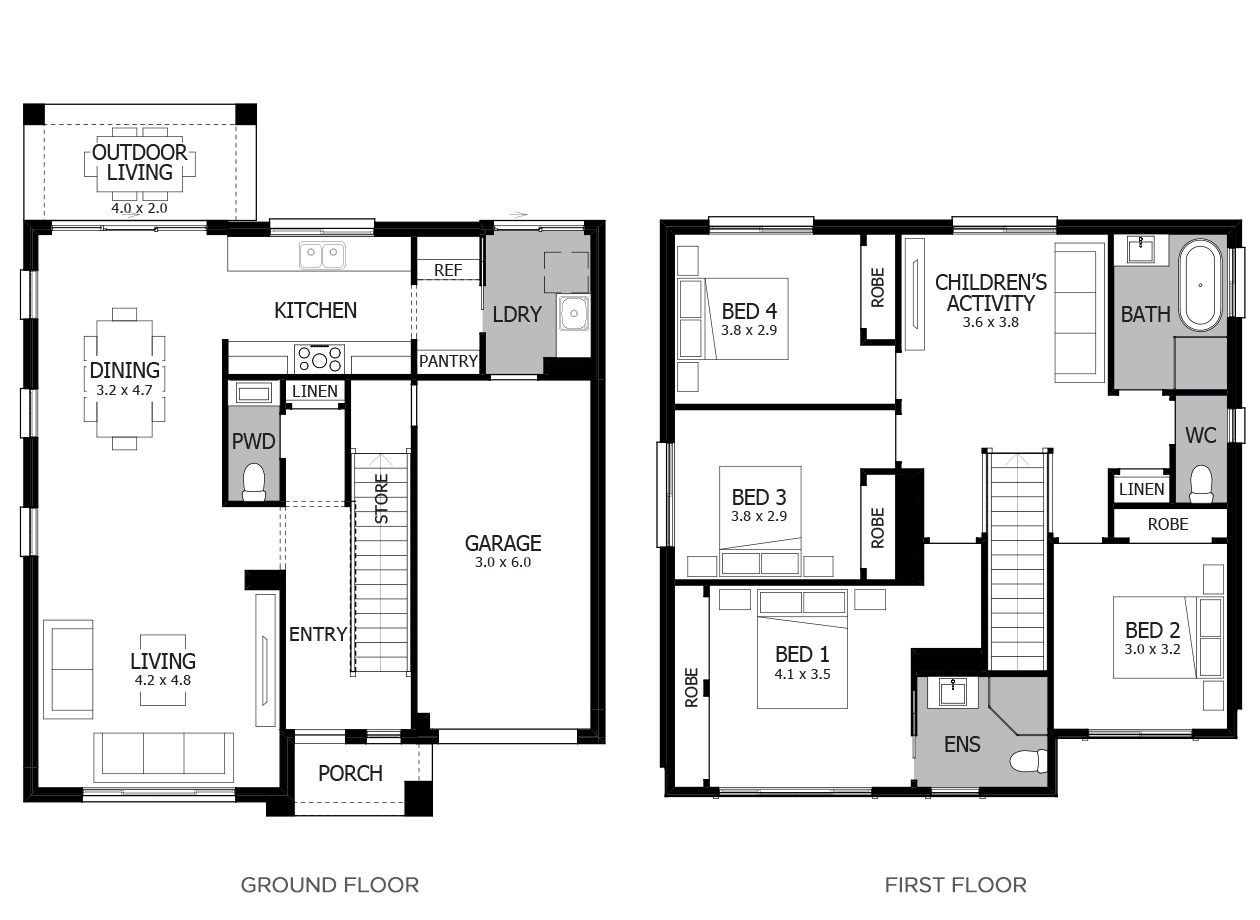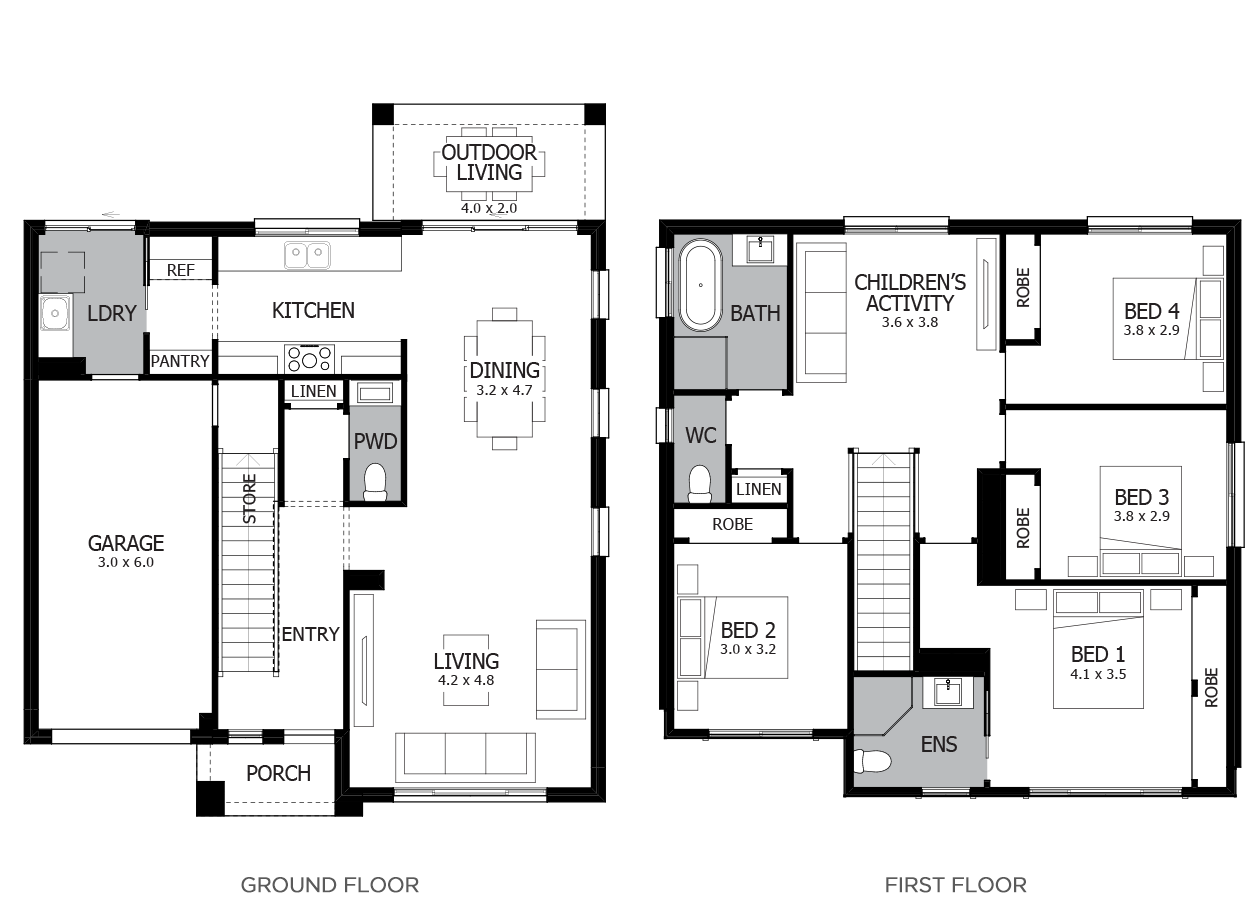 Facades
Note: Images of facades shown are a guide only. Material finishes, dimensions and colours shown are purely an expression of the artist and subject to change depending on availability and design updates. Please refer to our current price list and specifications for façade finishes allowed in published price.