Linden
Linden 19
Designed for narrow lots, this design gives you everything you need to create a personality-filled home you'll be proud to call yours.
You'll love the way the living space stretches across the rear, with large windows streaming the sunshine through, giving it a spacious, airy feel. Four Bedrooms have been cleverly separated from each other to offer privacy and an extraordinary feeling of retreat. And there's no shortage of conveniences either, with a wide Pantry, Linen and Laundry making life in the Linden 19 simple!
Floor Plans
Available sizes
Enlarge floor plan
Flip floor plan
Rotate 90 degrees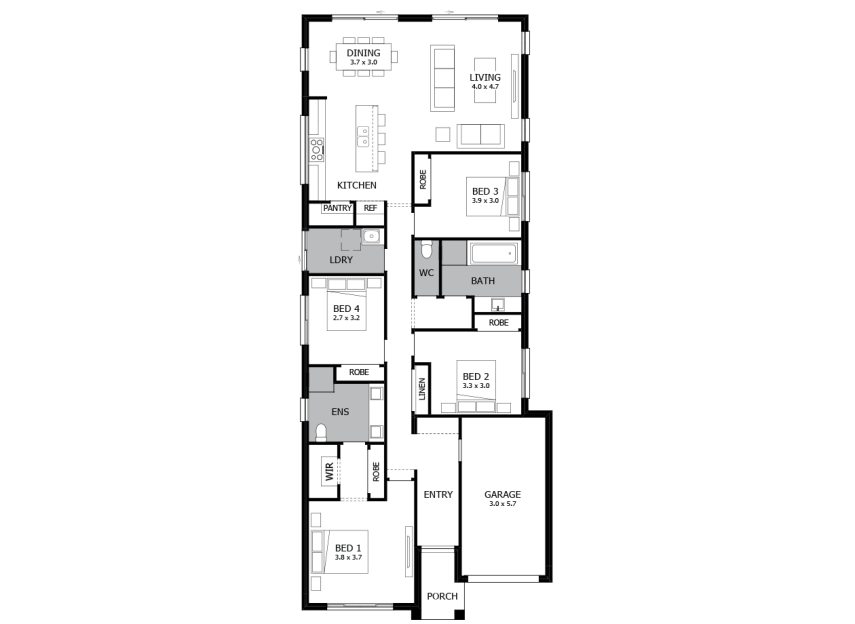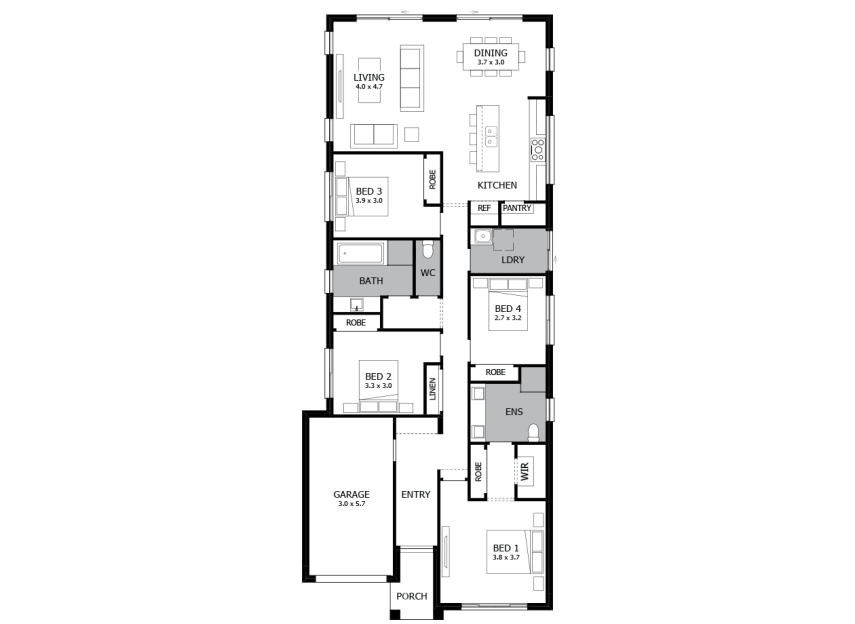 Width
9.03m
Length
21.50m
Total
179.25m²
Additional Features
Walk-In Pantry
Walk-In Robe
Note: Floor plan will differ slightly with application of different facades. Room dimensions detailed above reflect the Standard plan only and will vary for Click-On options, refer to plans for exact dimensions. Block widths required differ from area to area, are indicative only and subject to council guidelines and developer requirements. Please check with your New Home Sales Consultant for details in your area. Total (m²) area includes Outdoor Living area.
x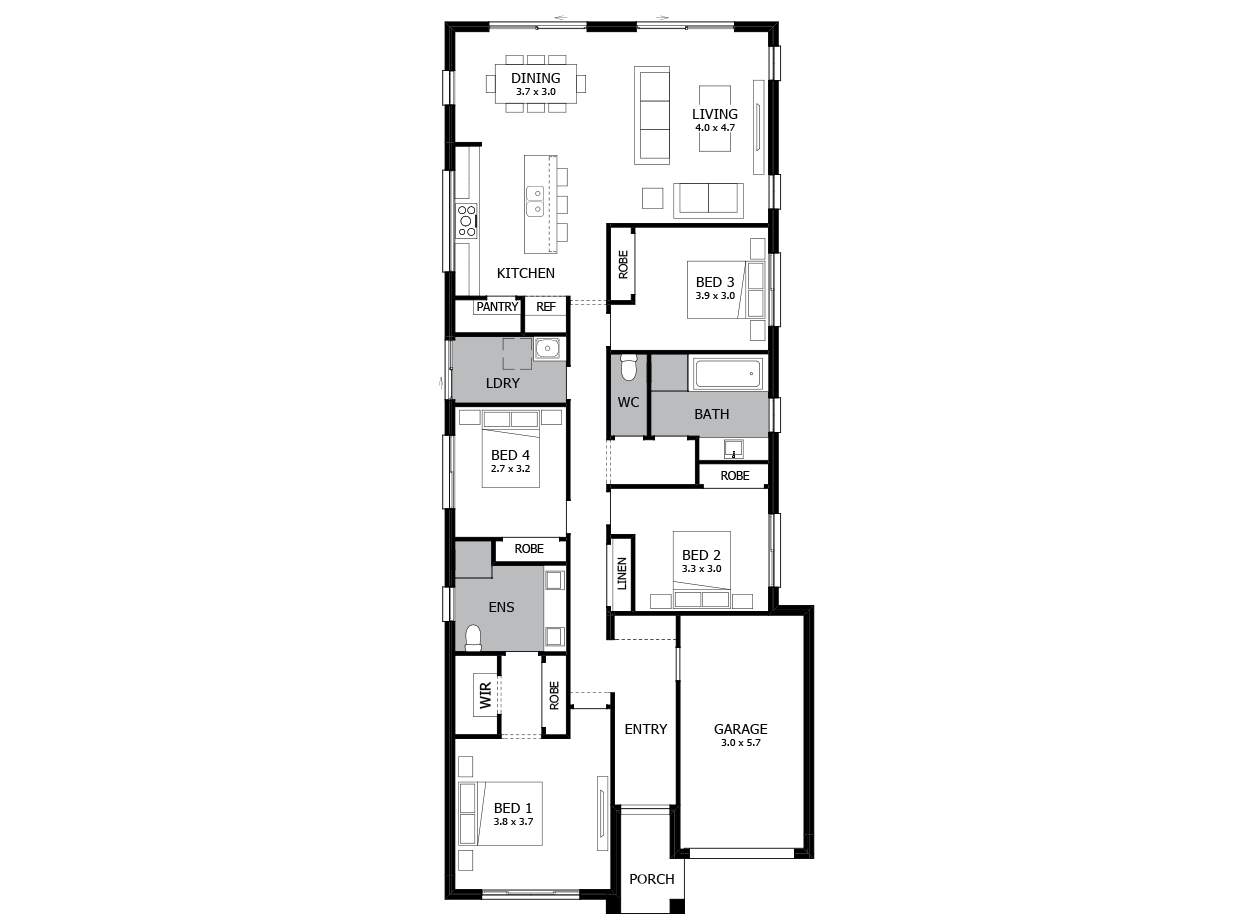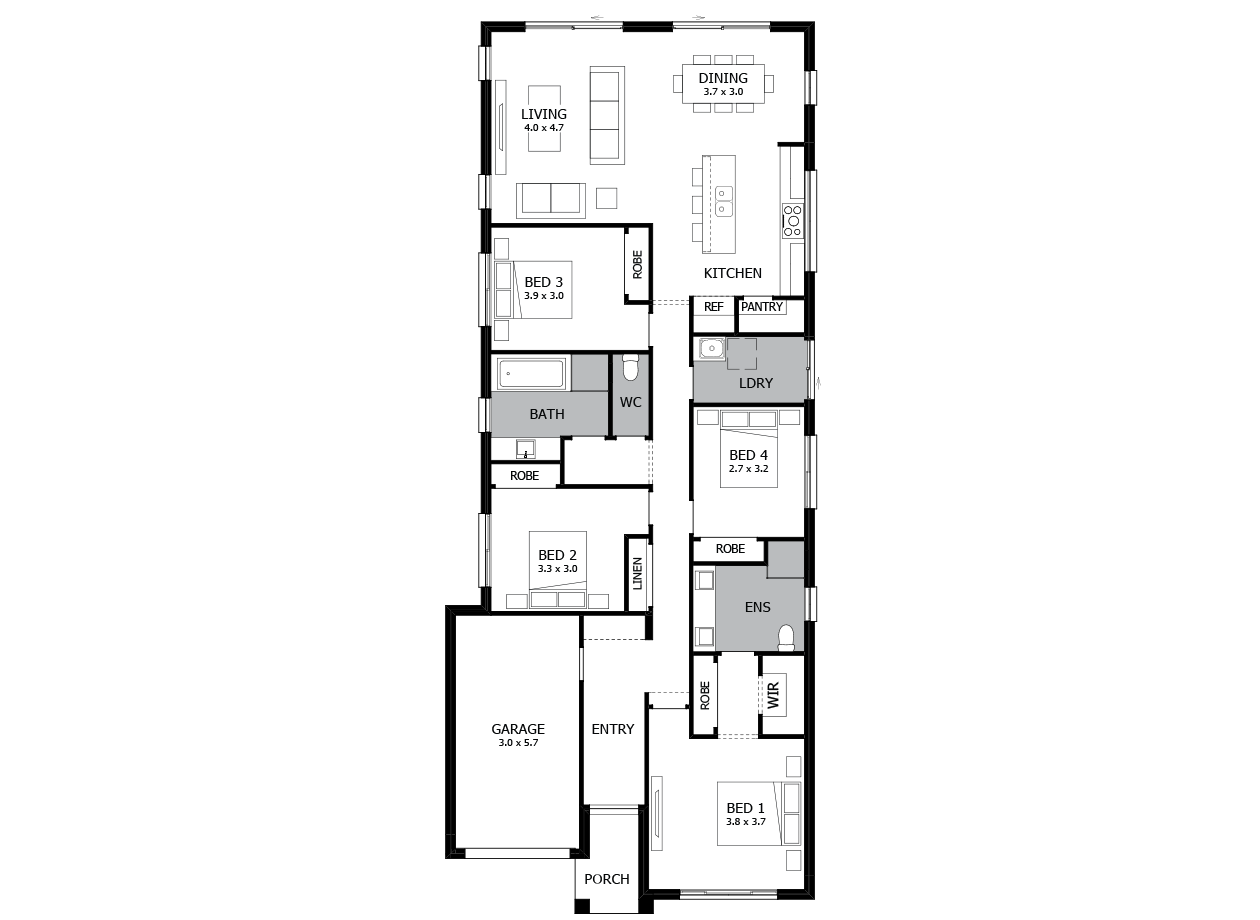 Facades
Note: Images of facades shown are a guide only. Material finishes, dimensions and colours shown are purely an expression of the artist and subject to change depending on availability and design updates. Please refer to our current price list and specifications for façade finishes allowed in published price.