Flamingo
Flamingo 17
Small in size, big on personality! The Flamingo 17 is perfect for small lots, designed to offer exciting possibilities in a home with reduced length that lets you maximise your outdoor area. You'll be surprised how spacious this clever petite home feels and how easy it is to stamp it with your own flair and individuality!
With four Bedrooms, two Bathrooms, open plan Living/Kitchen/Dining and double Garage, this design is bursting with clever features that make it easy and delightful to live in.
Floor Plans
Available sizes
Enlarge floor plan
Flip floor plan
Rotate 90 degrees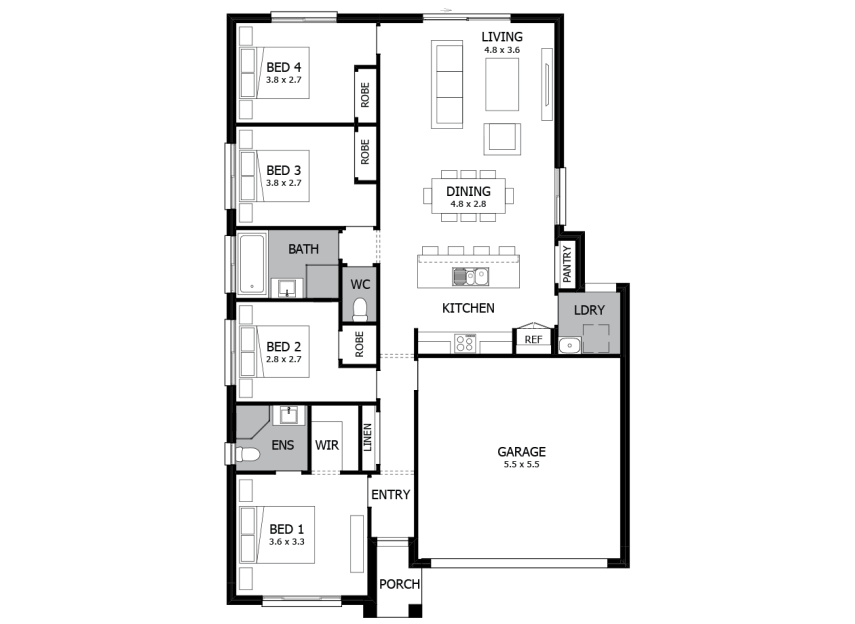 Width
10.95m
Length
16.09m
Total
158.72m²
Note: Floor plan will differ slightly with application of different facades. Room dimensions detailed above reflect the Standard plan only and will vary for Click-On options, refer to plans for exact dimensions. Block widths required differ from area to area, are indicative only and subject to council guidelines and developer requirements. Please check with your New Home Sales Consultant for details in your area. Total (m²) area includes Outdoor Living area.
x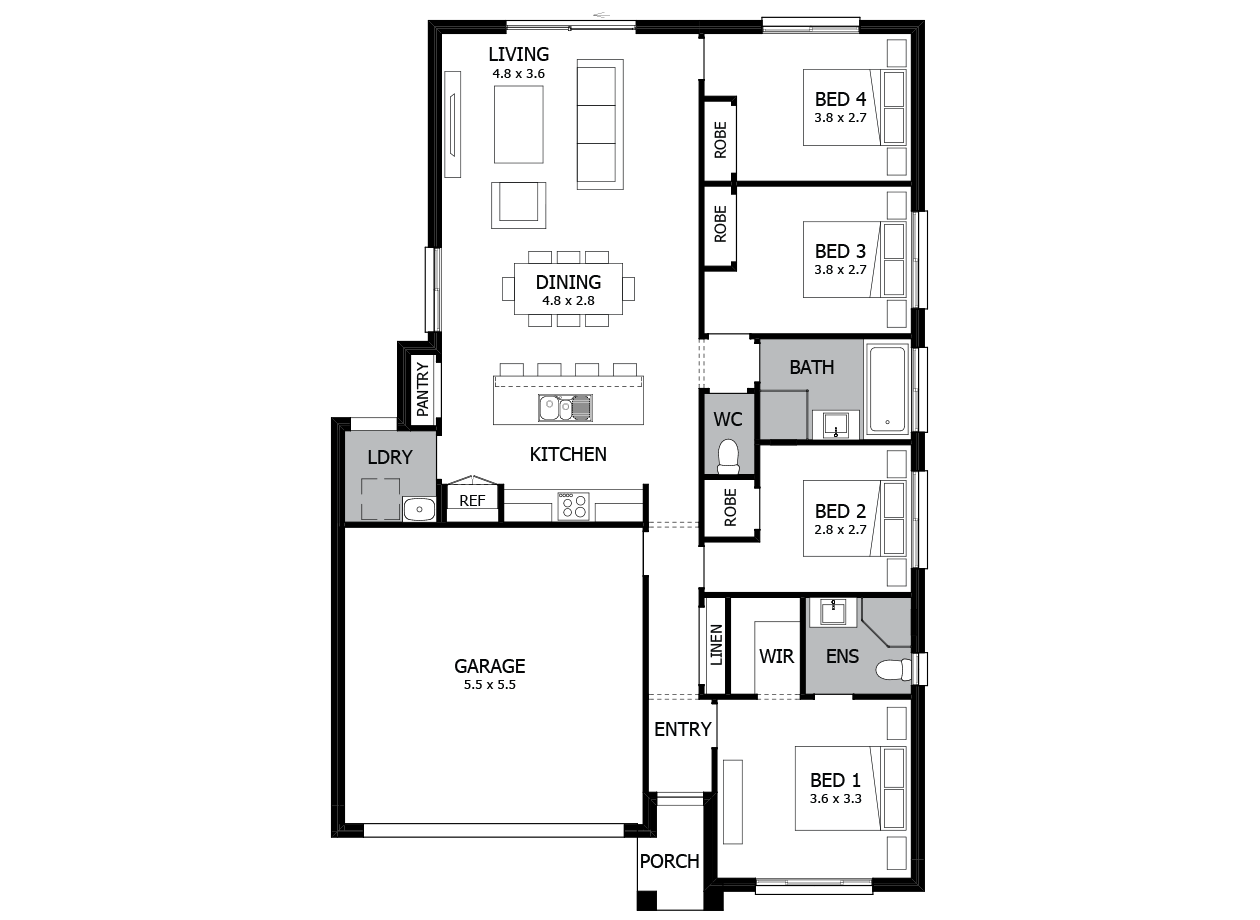 Facades
Note: Images of facades shown are a guide only. Material finishes, dimensions and colours shown are purely an expression of the artist and subject to change depending on availability and design updates. Please refer to our current price list and specifications for façade finishes allowed in published price.