Cha Cha
Cha Cha 13
The Cha Cha 13 has been purposefully and thoughtfully designed should you desire a home suited for a smaller, narrow lot. This smart, affordable design offers contemporary style with all the essentials wrapped up as little luxuries.
Offering two Bedrooms, including the Master Suite with an Ensuite & Walk-In Robe, a dedicated Garage storage space and an open plan designer Kitchen overlooking a spacious Living and Dining area, the Cha Cha will have you dancing with excitement.
Floor Plans
Available sizes
Enlarge floor plan
Flip floor plan
Rotate 90 degrees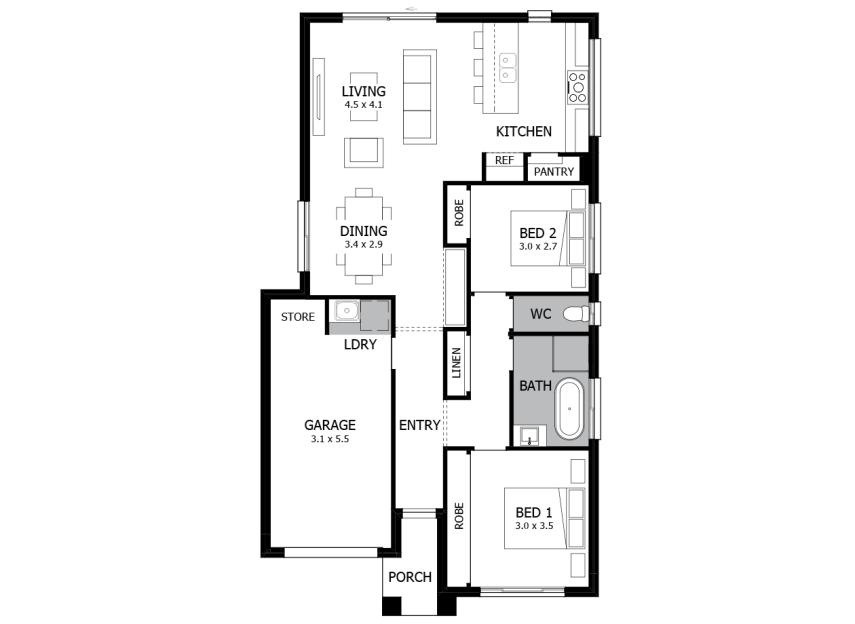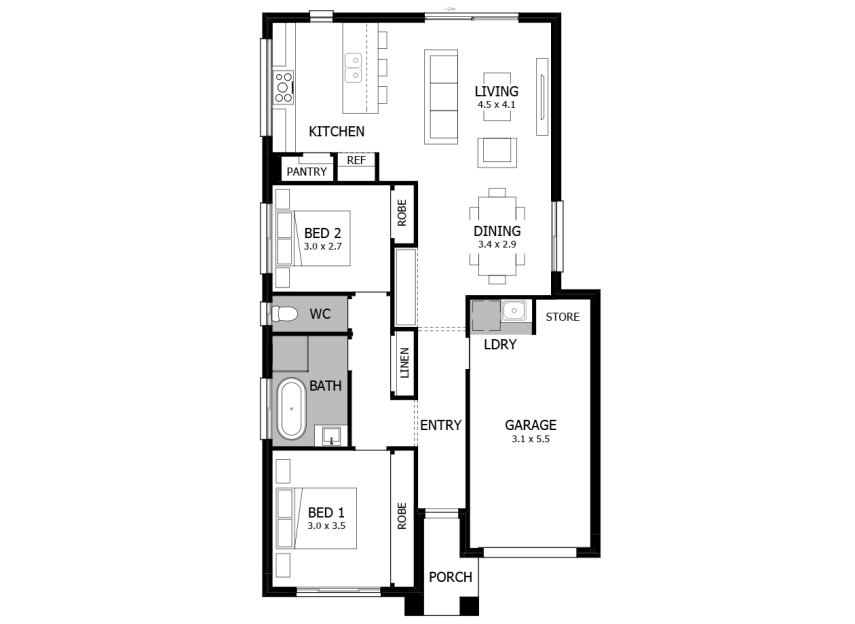 Width
8.60m
Length
14.87m
Total
118.63m²
Note: Floor plan will differ slightly with application of different facades. Room dimensions detailed above reflect the Standard plan only and will vary for Click-On options, refer to plans for exact dimensions. Block widths required differ from area to area, are indicative only and subject to council guidelines and developer requirements. Please check with your New Home Sales Consultant for details in your area. Total (m²) area includes Outdoor Living area.
x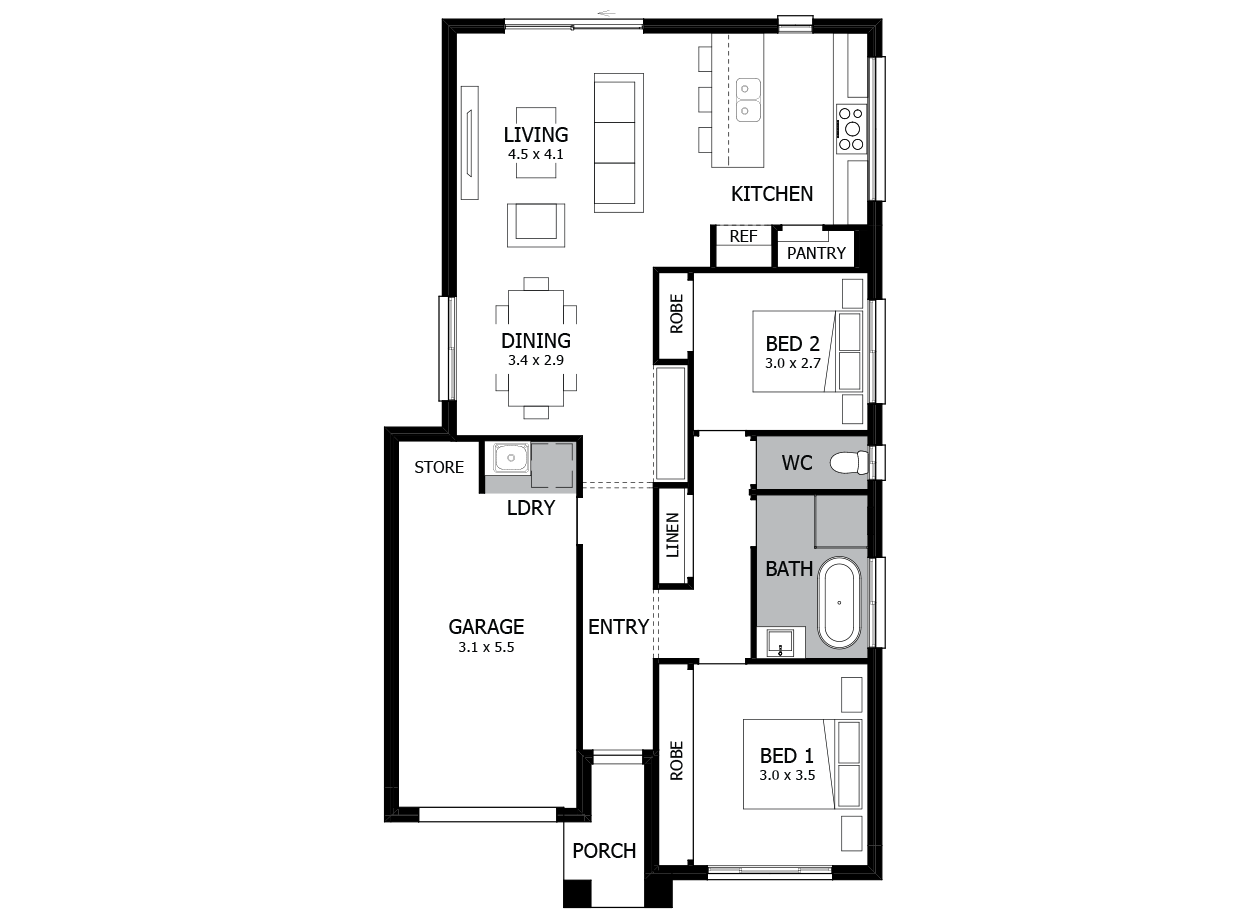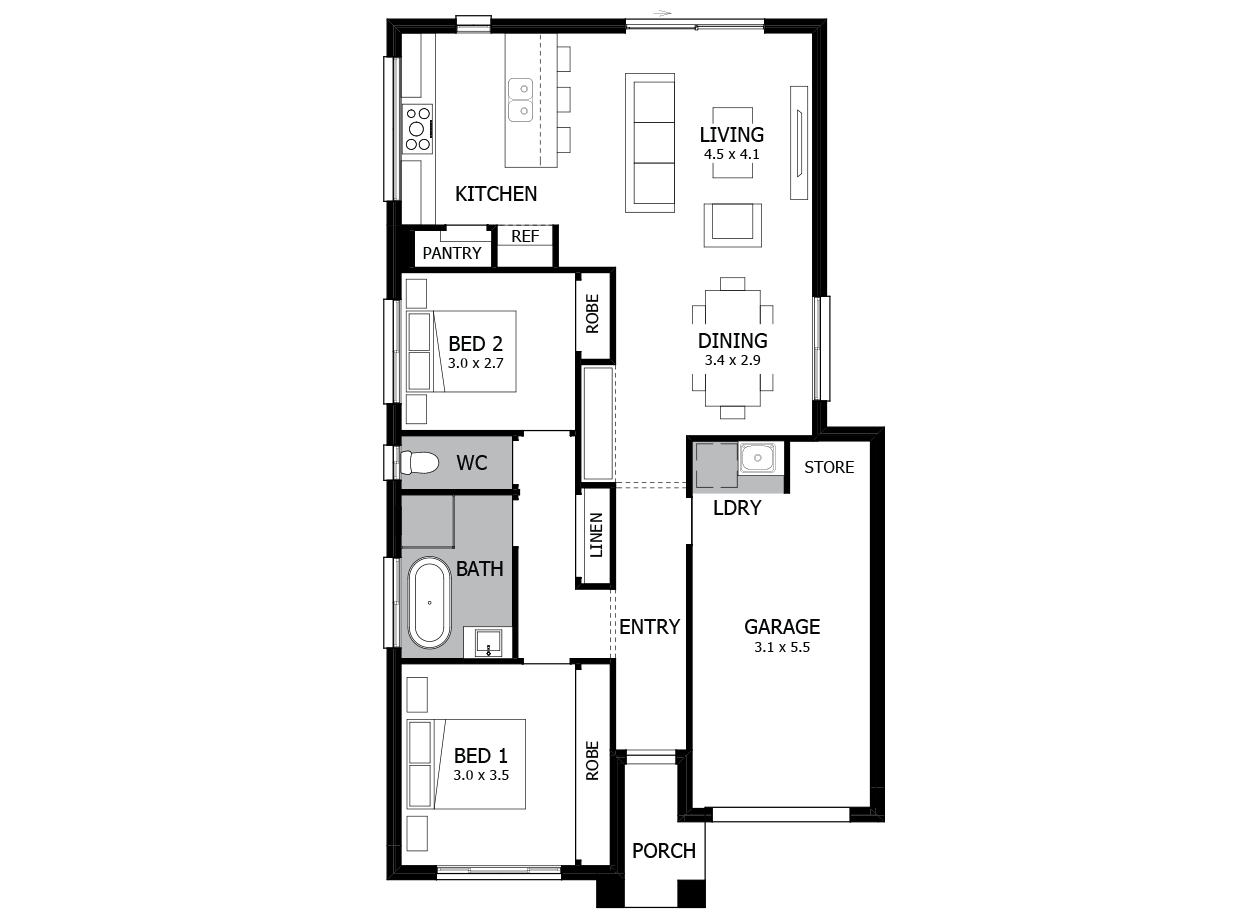 Facades
Note: Images of facades shown are a guide only. Material finishes, dimensions and colours shown are purely an expression of the artist and subject to change depending on availability and design updates. Please refer to our current price list and specifications for façade finishes allowed in published price.