With a recent spike in urban dwellers moving to regional areas due to flexible working arrangements, affordability and lifestyle, the Hunter is becoming a highly sought-after location for those looking to leave the hustle and bustle of Sydney and other metropolitan areas. 
Sprawling across a large geographical area including Newcastle, Lake Macquarie, Port Stephens, Maitland, Cessnock, Dungog, Singleton, Muswellbrook and Upper Hunter, the Hunter Region is tipped to be among the fastest growing area in the state and here's why: 
More affordable house prices 
Housing affordability is a huge factor for those looking to make the move to the Hunter, where you can buy land starting from $175,000 and a house and land package for $550,000. The value is fantastic, plus the cost of living is significantly cheaper in the Hunter than it is in Sydney. Lea Hanna, New Home Sales Consultant at Waterford Living in Chisholm says the main motivation for her clients moving from Sydney to the Hunter is affordability.
"You can build a beautiful new home here in Chisholm with mortgage repayments that are the same price as rent in Sydney," Lea said. 
Work from home arrangements 
In 2020, working from home became the norm for many Aussie's and flexible working arrangements are becoming increasingly popular; with companies allowing their staff to WFH as well as giving them the option to work in the office if they wish. With more remote working, less commuting and more time spent at home, people are reflecting on their living situation and are realising the benefits of a tree change or sea change. More Sydneysiders are fed up with working from home in expensive city apartments, experiencing urban claustrophobia and long for a country lifestyle in the Hunter Region.  
Alluring lifestyle options 
More quality time spent with family, a slower pace of life, big backyards and easy access to nature. Sound good? We think so too! People in the Hunter are all about quality of life and work life balance. Whether it's national parks, beaches, local markets, arts, culture and music, small bars, restaurants or the Hunter Valley wine country, the Hunter has it all and it's all within an hour's drive, or less! You have access to adventure, jobs, education, shops and more, without the chaos. Lawrence Lee, New Home Sales Consultant at Homeworld Thornton said he speaks to a range of clients at least once or twice a week who are considering relocating mainly because of the lifestyle options. These clients include First Home Buyers, young families and retirees. 
Reduced population, less congestion and pollution 
Longing for peace and quiet? Less smog and more fresh air? Moving to the Hunter presents many benefits including a decrease in sound and air pollution, less traffic and congestion, shorter commutes and access to public transport including trams, buses and trains where you don't have to fight for a seat! All these things result in less stress, which will have a positive impact on your health and wellbeing. No one wants to be stuck in a car all afternoon, to get home at dusk after being away from your kids for 12+ hours! City life can be overwhelming, which is another reason why people are considering moving to the Hunter. 
You look at an estate like McFarlanes Rise in Chisholm which is perfectly positioned near the small country town of Morpeth, yet is still just a 30 minute drive from the CBD of Newcastle and it's easy to understand why the Hunter is such a highly sought after location at the moment, says MOJO House and Land Manager, James Chamberlain.
Community 
The slower pace of life during lockdown has reacquainted people with their community and its surrounds. Many of us jumped on the 'support local' initiative, which created an even larger sense of community, where it's normal to know your neighbours and local shop owners. Estates in the Hunter, such as Waterford Living, HomeWorld Thornton and Huntlee have an amazing community with a sense of welcome, acceptance, balance and fulfilment; offering parks, café's, shops and schools and an abundance of community groups that are easy to join as soon as you've relocated. Unlike Sydney, the Hunter offers that 'small town' vibe that provides a sense of comfort and safety. 
Robert Crane, Sales Director at Huntlee, says seeing their Town Centre come to life has given people a lot more confidence to make the move from the city. 
"This financial year has been exceedingly positive for Huntlee, with the opening of the Coles Huntlee Shopping Centre and the Huntlee Tavern; the submission of a DA for a gym; and the sale of a 10,000m2 petrol station and fast food site. All of this activity is resulting in our strongest ever residential sales but also a major increase in interest from business owners and developers in the Huntlee Town Centre," says Robert. 
With this spike in sales, Huntlee has just released 86 more lots from $175,000; making the break into the market a little easier for those looking to relocate to this area. If you happen to drop by the Huntlee estate, make sure you visit our two beautiful new Huntlee Display Homes, the Rhapsody 30 Single Storey design and the Carrington Grand One 31 Acreage design.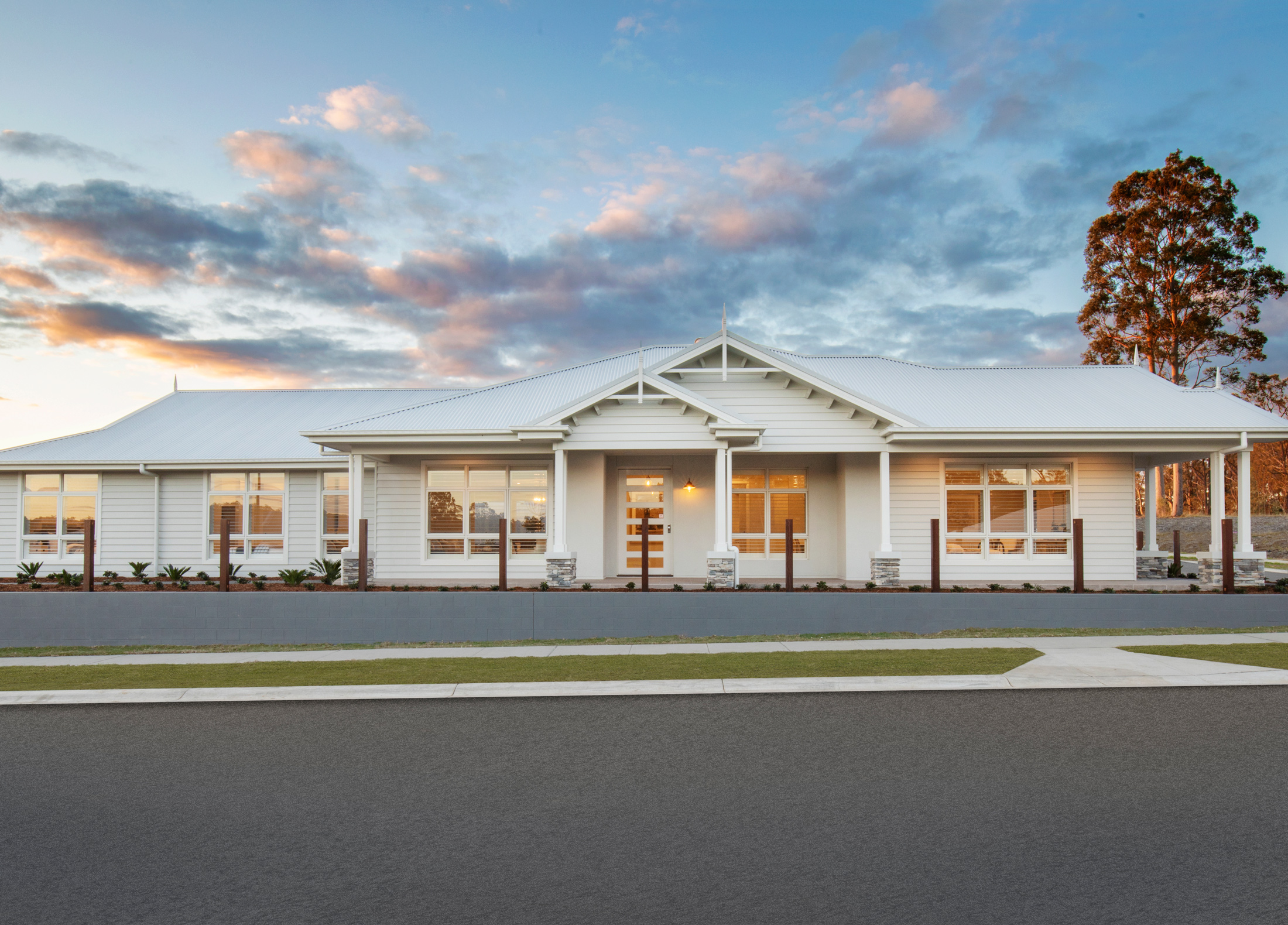 So why not make the change? The best part is, Sydney is only a 2-hour drive should you wish to visit friends and family, plus Newcastle airport offers flights to all capital cities. Take a trip to the Hunter this weekend and visit our New Home Sales Consultants today to start your new life in the Hunter region.